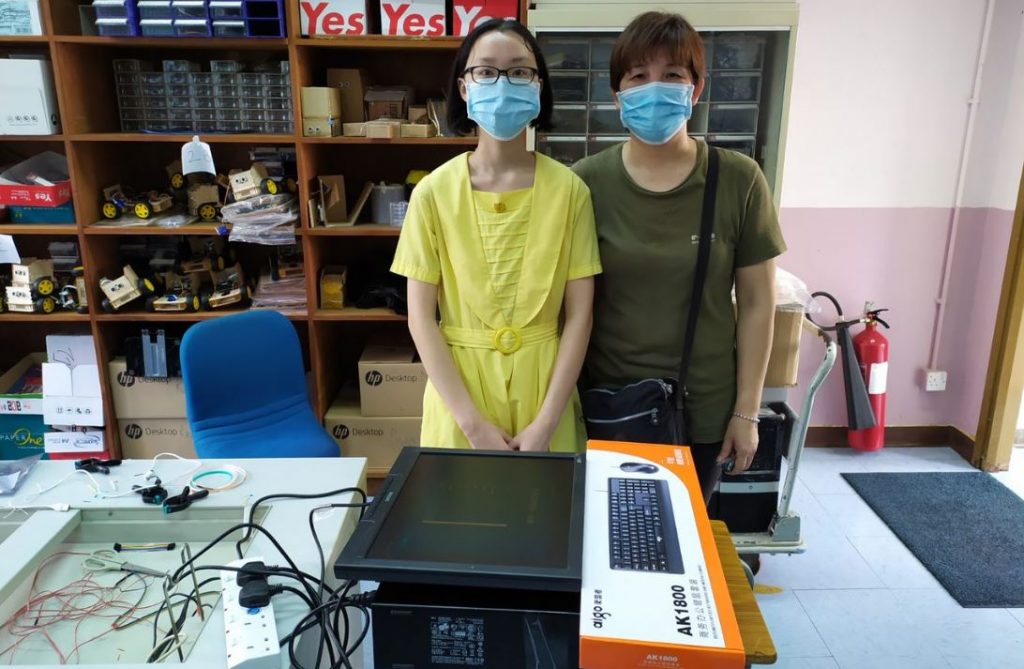 Trying to do school online can be an uphill battle for children from low-income families, like Jiahui, who's just starting Form 6 in Hong Kong. Jiahui's family income is just enough to cover rent and essentials. It's simply not enough to stretch to buying a new computer for Jiahui to learn from home. In a Mingpao article featuring Crossroads, Jiahui said that during the Covid-19 school closures, she struggled to manage online classes using just her small mobile phone screen,  until she received her own donated computer. Now, she says, studying is five times more effective than it was before.
Across the city, thousands of grassroots Hong Kong students are at an instant disadvantage when schools close and lessons go online. Together with our partners, we're helping close that gap for students like Jiahui. With significant support from partners like the Hong Kong Jockey Club Charities Trust and Microsoft, as well as companies who both donated computers and volunteered to process them, Crossroads' computer team has prepared and given out more than 600 computers to Hong Kong students in need throughout the Covid-19 school closures.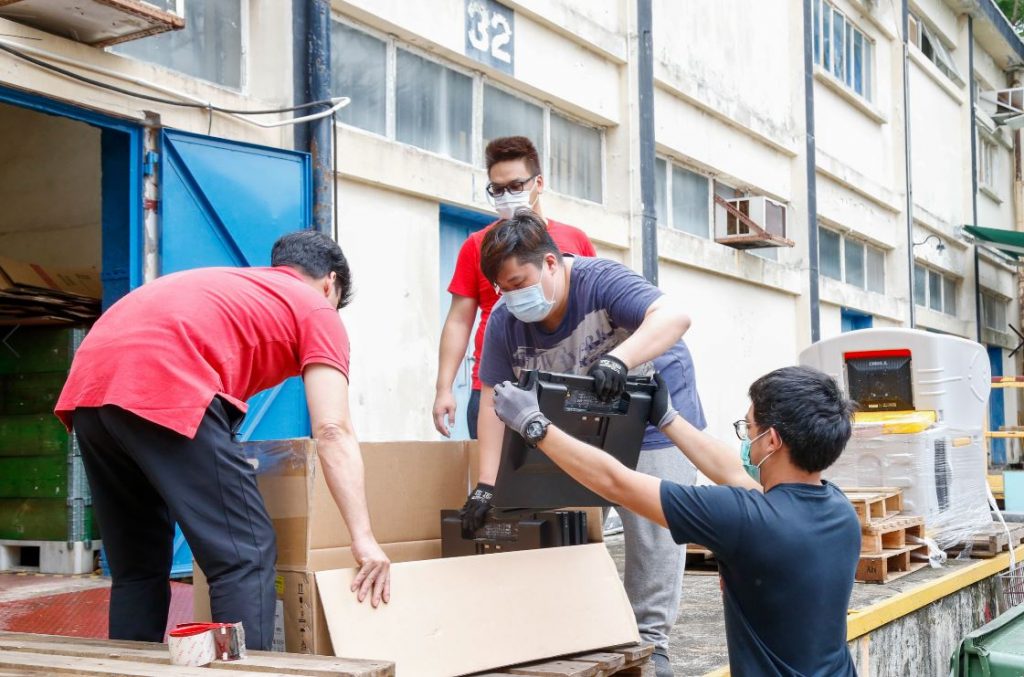 Hang Seng Bank, who also donated computers for the campaign (picture above), sent volunteers from their company to help process and format the donated computers for students.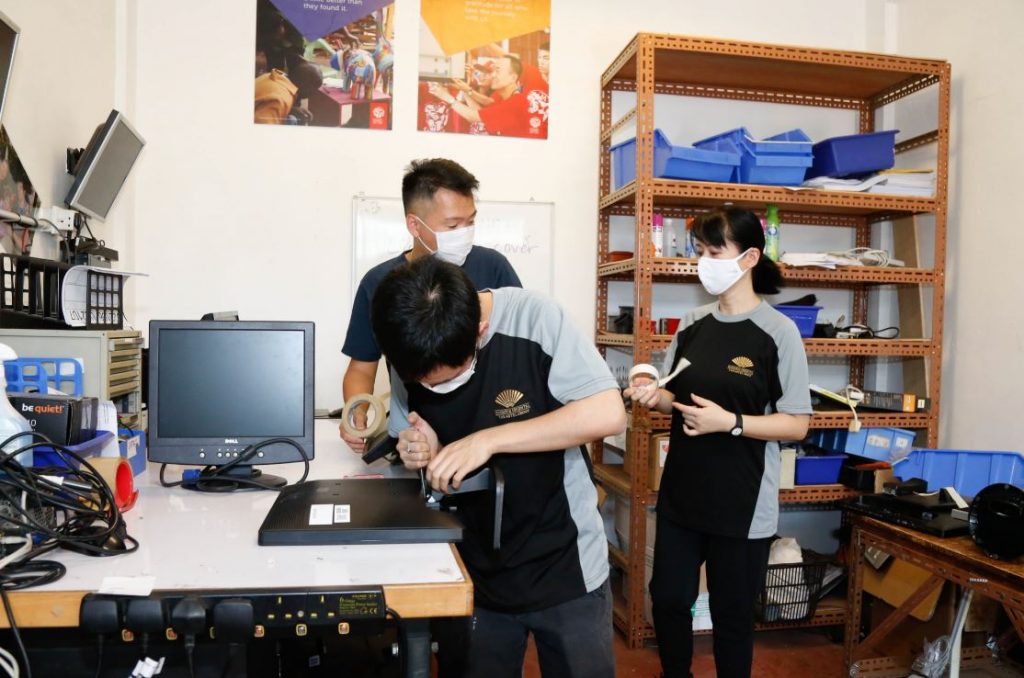 We're hugely grateful to volunteer services Hands On Hong Kong, Easyvolunteer.hk and Social Career, who were all strategic in helping source individual and corporate volunteers from organisations like Mandarin Oriental Hotel Group (pictured above), fast-tracking the process.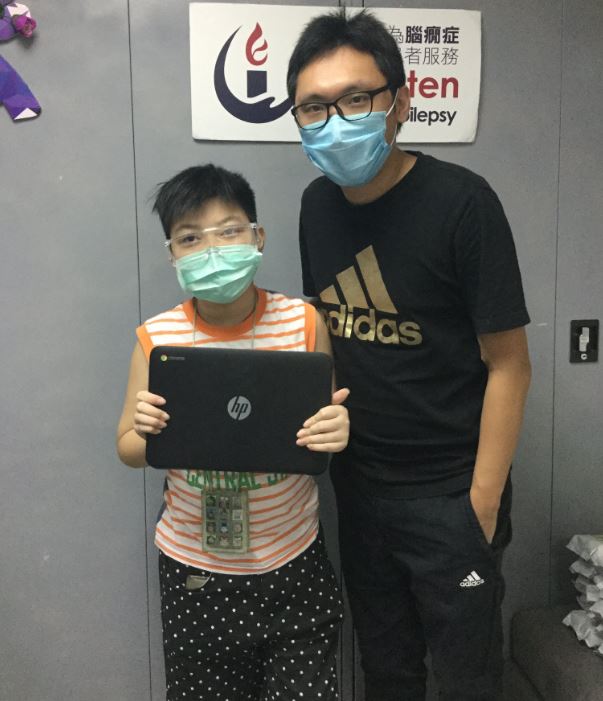 Want to help Hong Kong students in need?
If you or your company has computers to donate for students in need, we'd love to hear from you! Visit www.goodcity.hk to donate or email enquiries@crossroads.org.hk to discuss.