We never meant to start Crossroads. We believed the world had enough worthy causes. Rather than begin another, we decided to help those already in existence. We couldn't stop Crossroads from starting, though, and, now, can't stop it from growing. Here's the story.
For years, we were sure we wouldn't start an NGO. Our goal was to use our training to help those already doing a good thing in a hard place. Malcolm, a chartered accountant, volunteered financial services. Sally, a public relations consultant, gave pro bono communications services. Put another way, we used words and numbers to serve those in need.
Global Distribution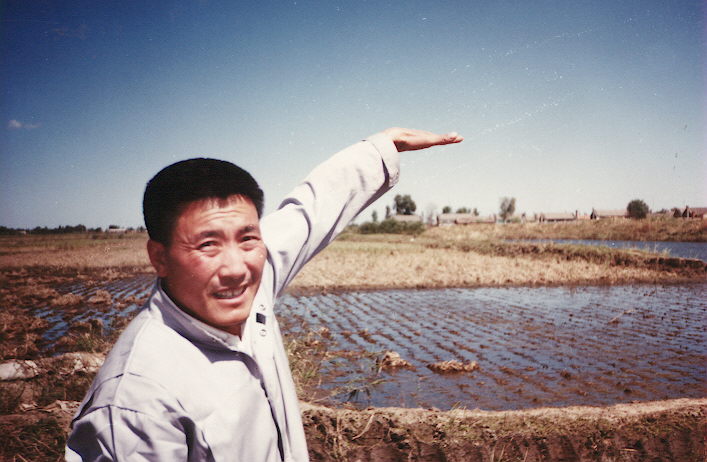 In 1995, however, all that changed. One of those charities asked for help following floods in Northern China. "Two million people have lost everything," we were told. "Could you send aid?"
Well, no. Not really. We were not set up to do anything like that.
But, we thought, we could try to help, just this once.  We collected textiles in Hong Kong and sent off 19 boxes. They wanted more so, next time, we sent 72. Later, 136. Later, 248.
Finally, Hong Kong's Social Welfare Department told us, "You're getting too large not to be registered". That was a crossroads for us. We had not intended to start a non-profit organisation, but, whether we liked it or not, the work was growing beyond all expectation.
So we registered and the Hong Kong Government graciously allowed us 8 rooms in which to store our donated items.
At first, we thought we would never fill those rooms.
We were wrong!
Shortly after we moved in, we sent out five tons of goods.  Within just three weeks, we had received donations of ten tons. After three months, we could no longer fit in those eight rooms.
The increase was not just in size and quantity, but also in variety. Soon it wasn't just clothing and bedding that we were receiving.  We received educational toys and supplies, furniture of all shapes and sizes, computers and office equipment, medical provision, literature, stationery, household items, electrical appliances. It was as if a hole had opened in the heavens and goods had begun to flood our lives.
In 1995, we sent 19 cartons of relief supplies. Today, our warehouse has goods equating to 200 x 20′ containers.
In 1995, we used 170 square feet. Today, we operate from a site that covers 600,000 square feet (14 acres).
In 1995, our full-time personnel consisted of two people. Today, we have 70 team members and many more volunteers from the community.
In 1995, we collected goods for just one destination. Today, we give:

60% of our donated goods to people in Hong Kong.
the other 40% to over 90 countries around the world.
The Crossroads story didn't stop there, though. The surprises continued.
Global Hand
Word began to spread at a rate we never expected. We fitted out a medical clinic in Ghana and others in the area noticed. "You got that equipment where?" they asked. "Hong Kong" came the answer and, within a very short time, five other groups in Ghana had asked us for shipments. That kept happening all over the world until we were flooded with requests for help.
At the same time, many business companies were offering help, all over the world. "This is the age of the Internet!" we thought. "Surely there should be a match-making service online for companies who want to help charities!" There wasn't, though, so we built one. Later, the United Nations asked us to build a version for them because they, too, wanted companies to help them battle world need.
Global Handicrafts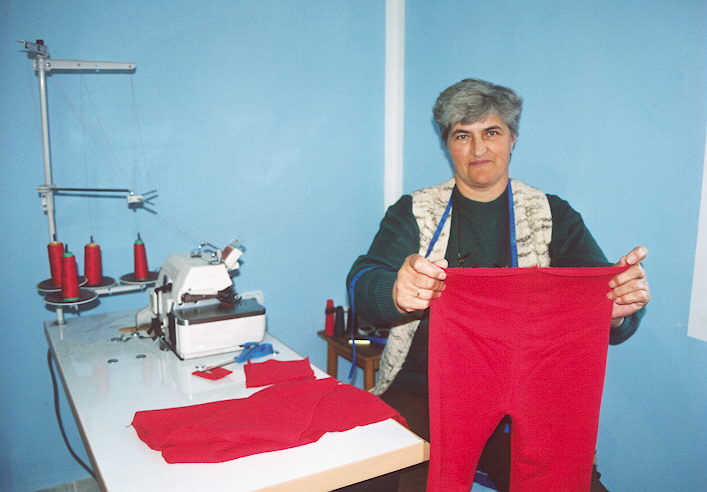 And still the Crossroads story didn't stop. One trip, we were in war-torn Serbia meeting refugees to whom we'd sent sewing machines. They had then started a little clothing business.  "Now we can pay for our family's medicine, our children's education and the food we need on our table." The best gift for people battling poverty is often a job that secures their future. So we opened a fair trade marketplace and cafe where we sell what people make or grow: earrings made from former bullet shells in Cambodia, bags made by Indian women released from the sex trade, jewellery made from lacquered paper by war victims in Africa. As they say, it's better to give a person a hand up, rather than a hand-out.
Global X-perience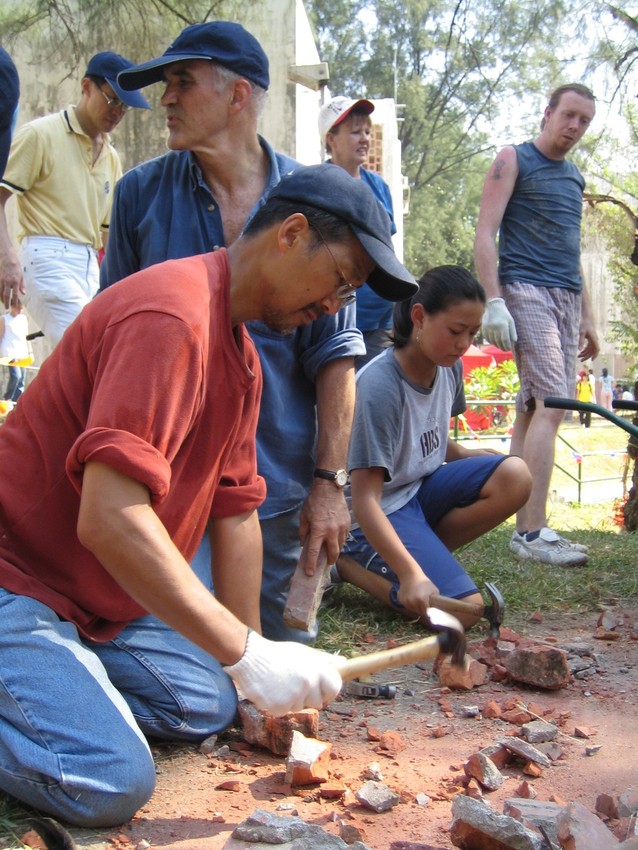 And, finally, we come to the last chapter in this story, so far. It too took us by surprise. On our tenth anniversary, we invited Hong Kong business leaders to take a pile of rubbish, build themselves a slum home and spend the next 24 hours in simulated poverty. "Sorry," we told our team, "it's a lot of work to do this but we only have ten year anniversaries every decade or so." Wrong. After our anniversary, participants said, "Don't stop doing this. It's more powerful than anything like it we've ever done."
Today, we have simulation x-periences on war, HIV/AIDS, blindness, water shortages, hunger, poverty and more. They help people understand need with their hearts, as well as their heads, when as the old proverb puts it, they take a few steps 'in another man's shoes.'   We planned to do it only once but, today, thousands participate every year.
Following these simulations, we discuss how participants can engage with the challenges they have just x-perienced, helping those in need.
---
So that's the story of Crossroads. We never meant to start it. The whole undertaking seems to be a miracle that catches us by surprise, afresh, every day.
Not that we mind!
In our broken world, we can think of nothing we'd rather do than to be a crossroads, bringing together people in need and those who with resource to make a difference.
The more of us who come together, the more we will together be able to impact a world that is dying… for help.
Malcolm and Sally Begbie