An internship that makes a difference. The work you do with Crossroads has an impact on communities in need around the world, and here in Hong Kong. Crossroads' interns are change-makers!
Who can do an internship at Crossroads?
If you're a college or university student ready to use your skills, passions and who you are to help people in need, we welcome your application. Click here for the application form.
We have worked with interns with a range of diverse abilities.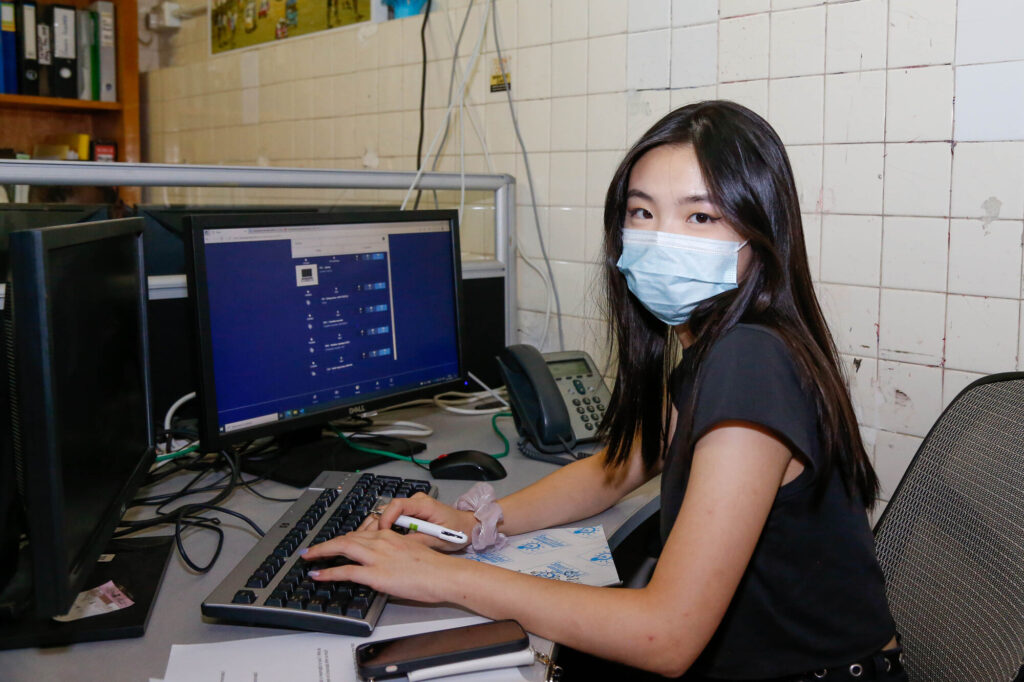 What kind of work will I be doing?
Crossroads' interns work alongside people from more than 20 nations, sharpening their skills through real-world work experience in an English-speaking environment.
Roles available include: goods preparation for distribution, shipping, computing, our fair trade marketplace and café, PC/IT support, communications, design, translation, accounting, administration, research, catering, hospitality and running experiential simulation programmes.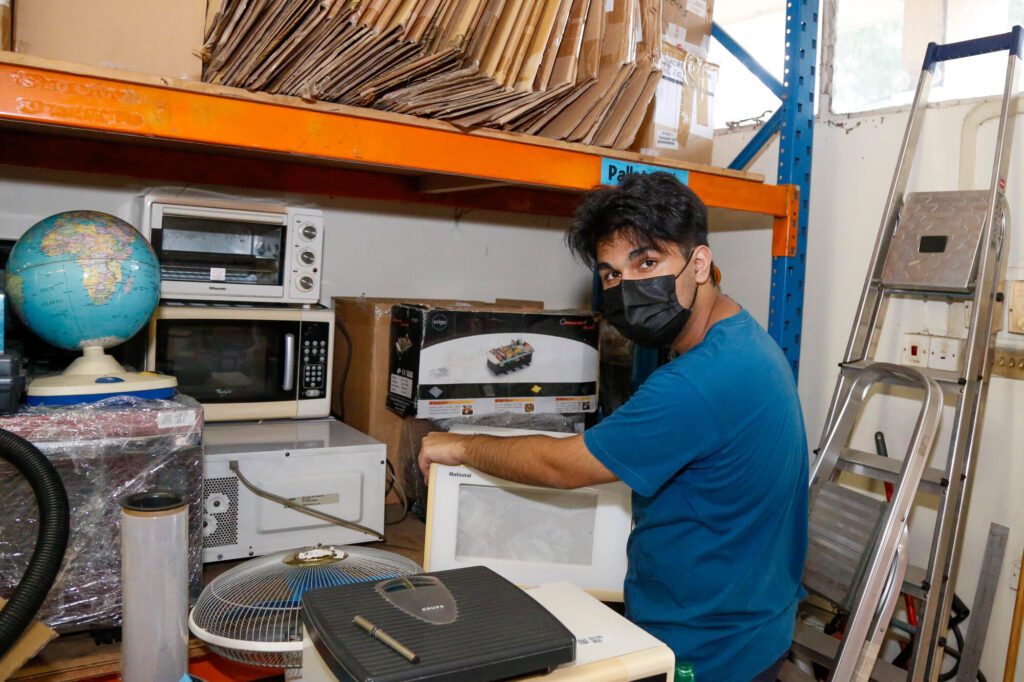 What will I receive at the end?
We award students a certificate and a reference letter from Crossroads on completion of the internship programme. For summer interns, there's a celebratory party at the end of the internships. For many, though, the most valuable take-away can be new friendships, better workplace and language skills and a deeper understanding of how to help a world in need.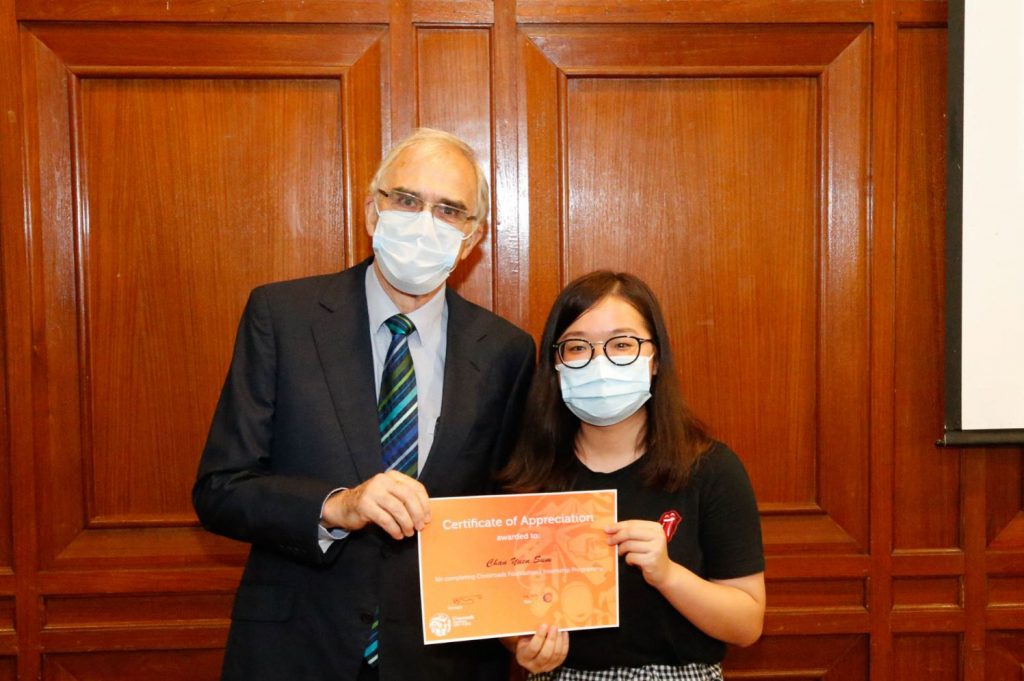 How long is the internship?
Summer internships:
Summer internships run for 10 weeks during the Hong Kong summer. Interns are expected to attend full time, Tuesday through to Saturday, from 10:00 am to 5:00 pm each day.
Year-round part-time internships:
Year-round part-time internships are flexible. They require 1-3 full time days per week, on the same days of your choice (Tuesday to Saturday) each week. The basic internship requires 200 hours, and the advanced internship requires 330 hours.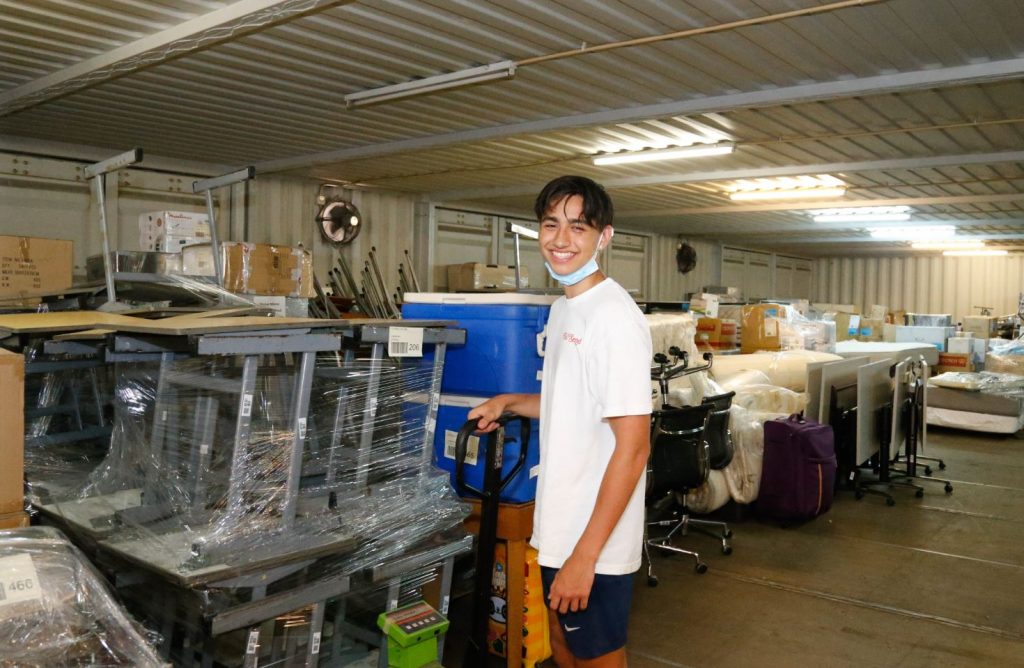 Where will I work?
Internships take place at the Crossroads Village, 2 Castle Peak Road, Tuen Mun N.T. Click here for a map.
How do I apply?
The first step is to complete an internship application form, found here. You'll then be contacted for a brief interview and, in the following weeks, will be notified about whether you've been accepted, and where you might be placed.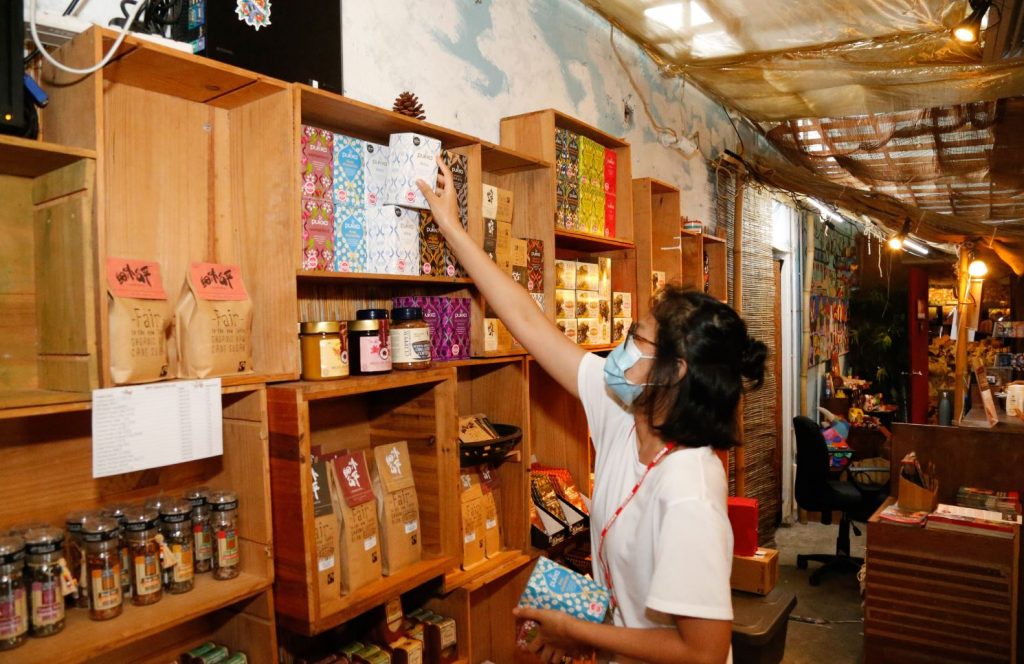 When does the next internship programme start?
Summer internships:
Applications are now OPEN! Internships will run from the 6th of June to the 12th of August 2023, depending on the chosen programme.
Year-round part-time internships:
You are welcome to apply at any time for our year-round internship programmes, which are part-time and run all year. Email volunteer@crossroads.org.hk for enquiries.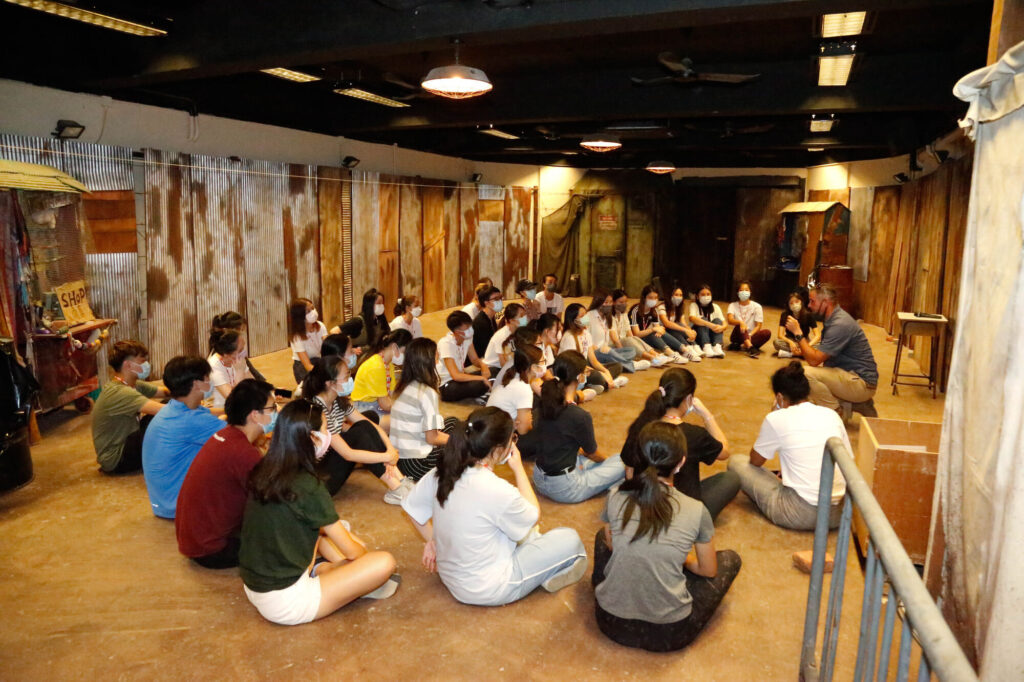 What do others say about internships at Crossroads?
Crossroads has taught me that we do not need to professionals like doctors and lawyers to make a difference. It is about having the heart to serve and wanting to make a difference that is most important. Even as students, we have the necessary and basic skills to be an important part of Crossroads. –Serena, Books Department Intern at Crossroads
I have realized that helping others can really make a huge change to the needy in the world. Crossroads makes me strength my thoughts on becoming a social worker in my life. I will like to contribute more to the society, and even the world. –Tsz In, Operations Department Intern at Crossroads
After this internship, i know that everything we did in Crossroads can help lots of people. For example, i usually throw away my clothes after wearing them for years. Though they may no longer be useful for me, they can be necessary for some people in need. From this, i know that a small act of kindness can make a big difference and help lots of people. –Tsz Kiu, Incoming Department Intern at Crossroads
My experience at Crossroads led me to discover my passion in helping the ones in need, and then amaze me by showing me how easily that can be done. No need to donate thousands or millions of dollars, just need a few contributing here and there and a huge impact can be created on the lives of the disadvantaged. –Ryan, Incoming Department Intern at Crossroads
Widen my vision and increase passion and determination to serve the people in need.- Ching Yi, Computers Department Intern at Crossroads
My time at Crossroads has shaped me into a more empathetic and grateful person, who is now confident enough to trust that I as an individual, can also make a huge difference that contributes positively to this imbalanced world, by doing my part. This is truly inspiring and will generate a lifelong impact on my values:) –Jessica, Volunteers Office Intern at Crossroads
I learnt that money is not everything having a serving heart is very important to live a good life. –Nandini, Computers Department Intern at Crossroads
How minimal efforts can also contribute to big changes, no voice/ help is ever too small. –Kath, Engagement Department Intern at Crossroads
Crossroads have taught me a lot of things, with compassion being the most prominent. I've met a lot of people who are extraordinary, who devoted a lot of their times and energy just to help those who probably won't even remember their names. It has given me some hope that maybe our world isn't as bad. –Ivana, Engagement Department Intern at Crossroads
Crossroads has given me a whole new perspective on social issues like poverty, income disparity and housing problems. I was touched by the simulations that I went through, most particularly the struggle for survival, where I learnt how much we take daily necessities like food, water and shelter for granted. My life has been enriched by this program. –Bernice, Operations Department Intern at Crossroads
It has been 10 years now since I was an intern at Crossroads. Since then, I have gone on to work with various non-profits in Hong Kong, Thailand, and Myanmar, engaging in empowerment programmes for refugees, migrant workers and other vulnerable groups. In retrospect, I believe the Crossroads internship had planted a seed in me to join the humanitarian field. The passion and joy of everyone here left a lasting impression in me and my fellow interns at the time, who I am still friends with now. –Fiona, Communications Department Intern at Crossroads