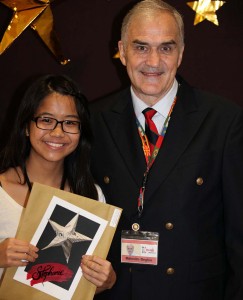 Crossroads Foundation recruits students from universities and colleges to participate in its annual internship programme.  Students are given the opportunity to be assistant managers in most of our many departments and to help in the running of them. They work with people from around the world while gaining vital, real-world English-environment, work experience.
Roles available include communications, design, translation, accounting, administration, research, goods preparation for distribution, shipping, computing, catering, hospitality, simulation experiential programmes, our fair trade marketplace and café. Students are awarded a certificate and a reference letter from Crossroads on completion of the internship programme.
When:
Students commit to a six-week, full-time service period. Our work week is Tuesday through Saturday, from 10:00am to 5:00pm.
First intake: June 5th – July 14th 2018 (Deadline for applications is May 12th)
Second intake: July 10th – August 18th 2018 (Deadline for applications is June 16th)
Where:
Internships take place at the Crossroads Village, 2 Castle Peak Road, Tuen Mun. Click here for a map.
How:
Interested students should complete an internship application form. They will then undertake a brief interview and, in the following weeks, be notified as to whether they have been accepted and in which department they have been placed.  After completing 6 full time weeks of internship, each student will receive a certificate and a letter of reference from Crossroads. These are awarded at an internship celebration at the end of the period or upon finishing the programme.
Note: Students who are not in Hong Kong at the time of the  interviews may complete their interviews online. Email us for more details at volunteer@crossroads.org.hk.
What other interns have to say!
"Working at Crossroads is wonderful because of the sense of the community. Each time I come, I feel fulfilled that I have accomplished something!"

"It is incredibly satisfying to get up each day and know that everything you do will in some way help someone – that is job satisfaction!"

"The job nature was interesting and I wanted to have some community service experience."
Interview with Jack – former Crossroads Intern
How long did your internship in Crossroads last for and what was your position? I worked there for 9 weeks; my re­sponsibilities were collecting dona­tions and unloading trucks.
Why did you choose to work in Crossroads but not a part-time job? I picked it from the information sys­tem offered by the Faculty of Business. I think the job nature was interesting and I want to have some community service experience.
Did you have any unforgettable moments at Crossroads? Sure. The simulation games like the paper bag game inspired me a lot. I have also made some friends there and we are still keeping in touch!
Were your English oral skills im­proved after working at Cross­roads? Some, because Crossroads is a unique workplace that people come from dif­ferent places e.g. Canada, Africa, etc. The feeling is special when we worked together.
Tell me more about the internship. Are there any interviews or special sessions we have to know about? Yes, the briefing is a must-go-session as it is like a tour to show how they work. You will also know about dif­ferent departments and the kinds of things to do. So it is crucial to join the briefing.