We love Hong Kong. It is the generosity of Hong Kong's people that has birthed Crossroads' work. (See our story)
We delight in giving back to Hong Kong by helping people in need through the donation of welfare support and the generation of income for them, where possible. We also offer daily x-periential learning programmes to help Hong Kong people deepen their understanding of people in need.
Click on the boxes to the right to learn more.
---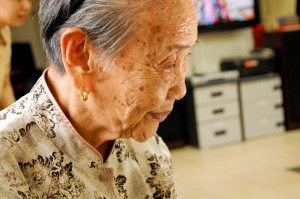 As Hong Kong's people live longer, NGOs like Aged Care Concern (HKACC) are inspirational in their care, meeting both cognitive and emotional need. They offer IT classes where, since many elderly live alone, it's as much about meeting up with friends as it is about learning. "We're constantly seeking new resources to teach them," Eric, from HKACC, says. Crossroads has helped HKACC with furnishings and computers several times, but most recently gave a donation of tablets from Microsoft. Knowing too well the challenges of an NGO budget, Eric deeply appreciates such help. "Not a lot of charities can do what you do," he said. "You've got thousands of items. It's a great advantage to us. I think Crossroads is really special."
---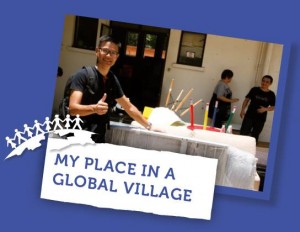 "My dream as a young boy was to help people in poverty in Hong Kong," says social worker Dicky. He's one of the many social workers who visit Crossroads with their social welfare clients, helping them choose the goods from our stock that will most suit their needs. "I was quite stunned when I first saw Crossroads' warehouse," says Dicky. "I never imagined there would be so many goods for my clients and others." We think social workers like Dicky are walking angels! It's a joy to partner with them to help meet the needs of some of Hong Kong's most vulnerable. Dicky – Hong Kong social worker