"To be called a refugee," the saying has it, "is the opposite of an insult; it is a badge of strength."
Strength has been needed by the many Rohingya whom this year has seen pour out of their country searching for refuge.  In the sprawling camps, NGO Plan has been one of the many assessing and addressing the greatest needs: challenges which have become, tragically, the hallmarks of almost all refugee situations in under-resourced environments.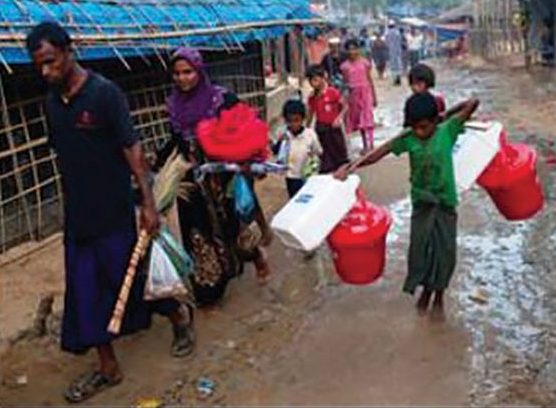 One major concern is limited or poor quality water, together with weak sanitation facilities and poor waste management. We partnered with them to help build clean toilets and to provide hygiene kits in the constant battle against disease taking hold or spreading through the camps.