Overview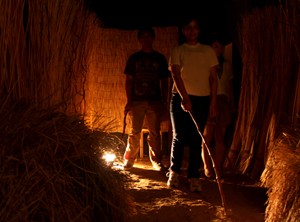 Participants are led through an African village, in total darkness, by guides who are themselves blind. Without sight, participants will learn to navigate using sound, touch and scent, and are invited to experience the creativity and extraordinary capabilities of the visually impaired.
Available Booking Schedules
We usually run our Blind X-perience simulation together with our AIDS X-perience simulation, as part of a global health focus. We run our programmes at our site across two booking-slots daily, Tuesday to Saturday. They are as follows:
Morning option:
09:45     Arrival, bathroom break, name-tags
10:00     Introduction to the programme
10:30     Simulation
12:30     Visit to our Fair Trade Café and Shop
13:00     End of programme
Afternoon option:
13:45     Arrival, bathroom break, name-tags
14:00     Introduction to the programme
14:30     Simulation
16:30     Visit to our Fair Trade Café and Shop
17:00     End of programme
The Blind X-perience is also available as a stand-alone programme. In this case, kindly factor in an hour only for the simulation component in the sample schedules above.
Practical Information
Booking: Participation is by booking. If you would like to make a booking, kindly fill in our online booking form.
Language: This programme is available in English, Cantonese and Mandarin.
Suggested Group Size: We tend to suggest a minimum number of participants of 8 and a maximum of 40. It is, on occasion, possible to combine with other groups in order to participate.
Programme fee: There is a programme fee for this programme. Please email us for a quotation.
Suggested age-range for programme: 7-Adult
Please check out our Booking FAQ's for details on:

The terms and conditions of your booking (including our cancellation and weather policy, and what happens if your number of participants changes)
What to bring when you visit
Directions to our site
.. and more
---
"Blind and sighted people can work together, to help the world and to participate in change." Ming has been a guide in our Blind X-perience since 2012, helping people step into the shoes of those without sight in places of poverty. Watch the video below!
---
So You've Done Blind X-perience… What Next?
Today there are over 250 million people in the world who are blind or visually impaired. But almost 75% of all visual impairment can be prevented or treated. Many people stay needlessly blind because they live in poverty. In developing countries, blindness denies people education, independence and the ability to work- things which can break the poverty cycle. Eliminating avoidable blindness is one of the most cost effective ways of fighting poverty. In economic terms, every $1 invested in blindness prevention, more than $4 is returned in economic terms.
You can help support efforts to give people back their eyesight and help them lead more independent lives in the following ways:
Help Through Crossroads
Shipments: We regularly ship to groups around the world that help care for people in need including the visually impaired. You would be welcome to help sponsor the costs of such a shipment. Please contact our team at enquiries@crossroads.org.hk for more information.
Blind X-perience: You may like to be an ambassador for the Blind X-perience itself and tell others about this opportunity to X-perience the creativity and extraordinary capabilities of the visually impaired. A booking can be made by Clicking here.
Help Through Other Organisations
The Hong Kong Society for the Blind (HKSB) is the principal government-subsidised, voluntary organisation in Hong Kong providing comprehensive services for the blind and visually impaired population. In recent years, the Society has provided comprehensive education, rehabilitation, vocational training and medical, social and residential services to visually impaired clients in Hong Kong. Browse here to see how you can offer support.
Hong Kong Blind Union is the first self-help group organised and managed by the visually impaired. Over the years, it has striven to put forward the spirit of self and mutual help among the visually impaired, and to promote equality, opportunity and independence. You can learn about ways to contribute at here.
Be My Eyes is an app where sighted volunteers help in tasks that enable blind and low-vision people lead more independent lives. A blind or visually impaired person may need help with anything from checking expiry dates, distinguishing colors, reading instructions or navigating new surroundings and you can offer assistance through the app. As a sighted volunteer you can help by just installing the Be My Eyes app.
Fred Hollows Foundation is an international development organization working towards eliminating avoidable blindness. They focus on preventable and treatable diseases such as cataract, trachoma and diabetic retinopathy. You can help restore sight to someone living with avoidable blindness by donating as little as $25! Learn about such life-changing gifts at The Fred Hollows Foundation
Orbis is the result of a unique alliance forged between the medical and the aviation industries. A mobile teaching hospital on an aeroplane and doctors trained in the latest ophthalmic techniques bring their surgical knowledge and skills to doctors in low income countries through hands on training and lectures. In Hong Kong, Orbis works to prevent blindness worldwide by raising funds and increasing awareness of eye-health. You can help by donating money, becoming an Orbis student ambassador, an Orbis Eyecare Agent or joining a fundraising event. Click here to learn more.
There are many organisations across the world that work on creating employment opportunities for the blind. Some, like Blind in Business in the UK help blind and partially sighted people get employed by providing them training and resources. Others work on creating awareness by promoting success stories of blind people working in industries ranging from call centres to restaurants to manufacturing. Explore how you can champion equal opportunities for the visually impaired at AFB.
---
Read more stories!
(Any product names, logos, brands, and other trademarks or images featured or referred to within the Crossroads website (https://www.crossroads.org.hk/) and/or on any social media forum are the property of their respective trademark holders. These trademark holders are not affiliated with Crossroads Foundation or its website. These trademark holders do not sponsor or endorse Crossroads Foundation or any of its products or comments.
Should you have any questions or concerns please contact Crossroads Foundation at https://www.crossroads.org.hk.)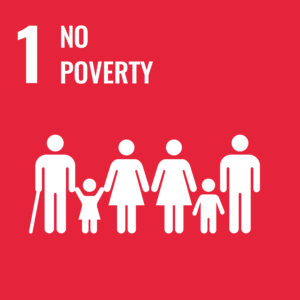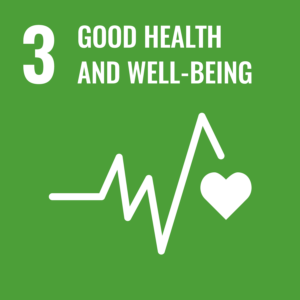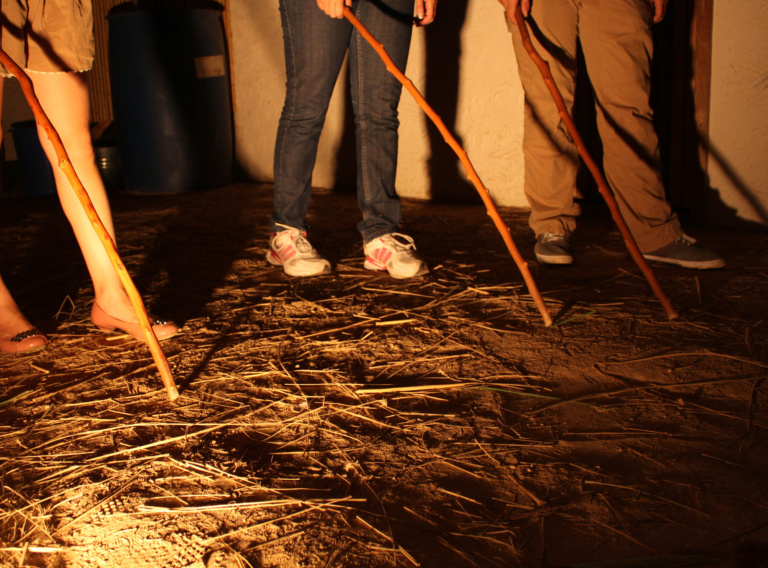 "… I have never [experienced sightless-ness] for such a long, sustained period. Today it helped me understand the challenges they face. I have no idea how I could survive like this in Africa. An amazing experience!"
Global X-perience statistics Kazakhstan: Fair trade insights for teachers
Can students be taught the global inequalities of trade? Can they learn to understand how rural or urban producers often receive far less than their fair share of...
Online inspiration during Covid-19
"War, poverty, refugees, modern-day slavery. Many people look at global issues, and long to see change occur. But can one person's...
Trading integrity for survival: The pressure of poverty
We often speak of our experiential programme that simulate issues such as the complexity of poverty. Read these words from a...