WHO IS THIS SHIPMENT HELPING?
Uganda is largely still an agricultural country and is ranked just 162 out of 189 on the Human Development Index. Much of its population are reliant on small-scale farming for home consumption, only able to earn a little money by selling off part of what they produce. The lack of opportunities and reliance on physical work mean that those with disabilities are especially vulnerable and disadvantaged.
Our partners on this shipment have a clear vision:
"to care for orphans, the vulnerable elderly, the disabled, and those living with HIV/AIDS, making sure they are protected and have the opportunity to become self-reliant members of the community".
To this end they coordinate a number of programmes which monitor and support education and healthcare in Uganda. These programmes include running computer classes and vocational courses, and providing access to mobility aids.
In this shipment we will be sending a wide variety of goods to support the diverse needs of our partners' work. Included in the shipment will be clothing and household goods for vulnerable families, electronics and instruments for use in local schools, furniture and bedding to improve health centres, and books and toys for the community library.
---
ANTONIO'S STORY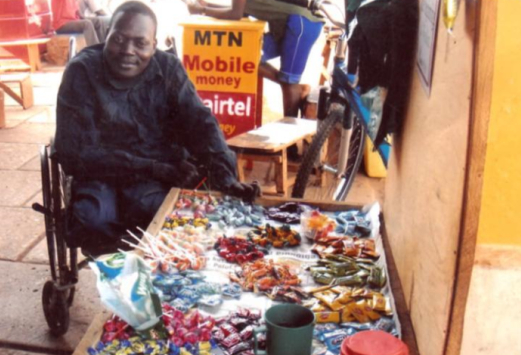 Antonio has a disability and relies on a wheelchair for his mobility. When our partners first met him in 2016 he was unable to afford a wheelchair and so was unable to support himself. Thankfully, our partners were able to provide Antonio with a wheelchair, which has since enabled him to move and carry out his business in local towns.
He can now support himself and his son with the income it generates, giving him independence and a greater sense of dignity.
---
MARIA'S STORY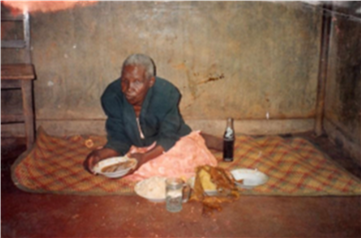 Maria was born blind.  She got married and gave birth to three sons and two daughters who later made their homes elsewhere, leaving Maria alone without family.
Maria was always active and hardworking until she grew old and could no longer support herself. When our NGO partners met her she was living in a small grass thatched hut and sleeping on a hard papyrus mat. Since then our partners have been visiting Maria and helping her with all the food and household goods that she requires. They have also employed young woman, who had once been an orphan in their care, to cater for Maria and look after her daily needs.
Maria's situation has now been greatly improved and her quality of life has been significantly increased.
Goods from this shipment will help our partners care for those most vulnerable in their community, like Maria.
---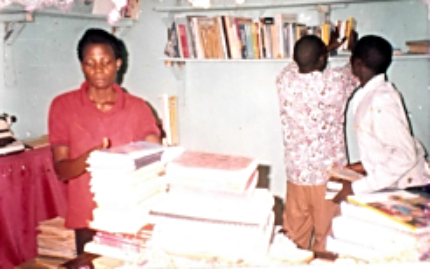 (Above) Volunteers help to organise the community library which is run by our partners.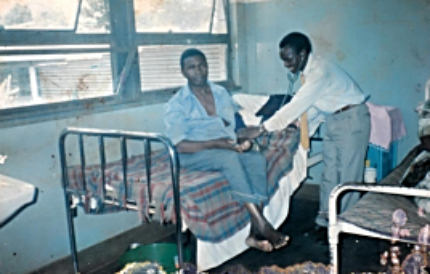 (Above) A man sits on his bed at a local health centre before the arrival of new furniture and medical supplies.
---
WANT TO BE PART OF THESE LIFE CHANGING STORIES?
Sponsor a container: We need HK$ 50,000 to send any of our waiting shipments on their way. Email us for a list of projects needing funds: partnerships@crossroads.org.hk
Give goods: We can help your company or group find projects that need your quality superseded goods. Email partnerships@crossroads.org.hk
Volunteer: We need regular volunteers in a huge variety of roles across the work, from manual labor to administration and specific skilled roles. Email volunteer@crossroads.org.hk
Reference No : S5097