Cameroon: Educating and rebuilding
WHO IS THIS SHIPMENT HELPING?
When we first started working with our Cameroonian partners in 2010, they were planning and working on providing basic education in rural areas of the country. Poverty was endemic and literacy was a luxury.
Their work was enthusiastically welcomed in local communities and has grown rapidly. Our partners were also pioneers in providing education for orphans as well as providing holistic support for families, from cooking utensils to basic health care.
Then, violence erupted (and continues) between different groups in the region and our partner NGO found a sudden urgent need to be helping the thousands of people displaced by the conflict, mostly women and children.
These courageous staff continue to expand their work, including vocational training for those who graduate from their schools – this includes options such as fish or chicken farming, well-digging and carpentry.
This shipment will include:
Educational supplies
Gym mats and camping mattresses for families who live in makeshift shelters
Clothing and household accessories for the ongoing work with displaced people
---
Mary's Story
Mary (not her real name) was left with nothing after her home and village were burnt down in escalating violence in her area of Cameroon.
Despite having no money and being mobility-impaired, she managed to reach a regional centre where Crossroads' partners were able to provide her with clothes, basic household supplies and encouragement that allowed her to start rebuilding her life.
As well as educational supplies, our upcoming shipment will include clothing and household necessities to help many others like Mary.
---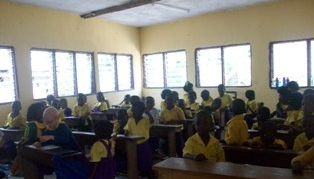 Enrolments in our partner's charity schools have more than doubled in the twelve years we have been working with them. "Instead of spending money on building wooden benches for students to sit on, Crossroads' school furniture donations meant we could afford to build toilets," they reported.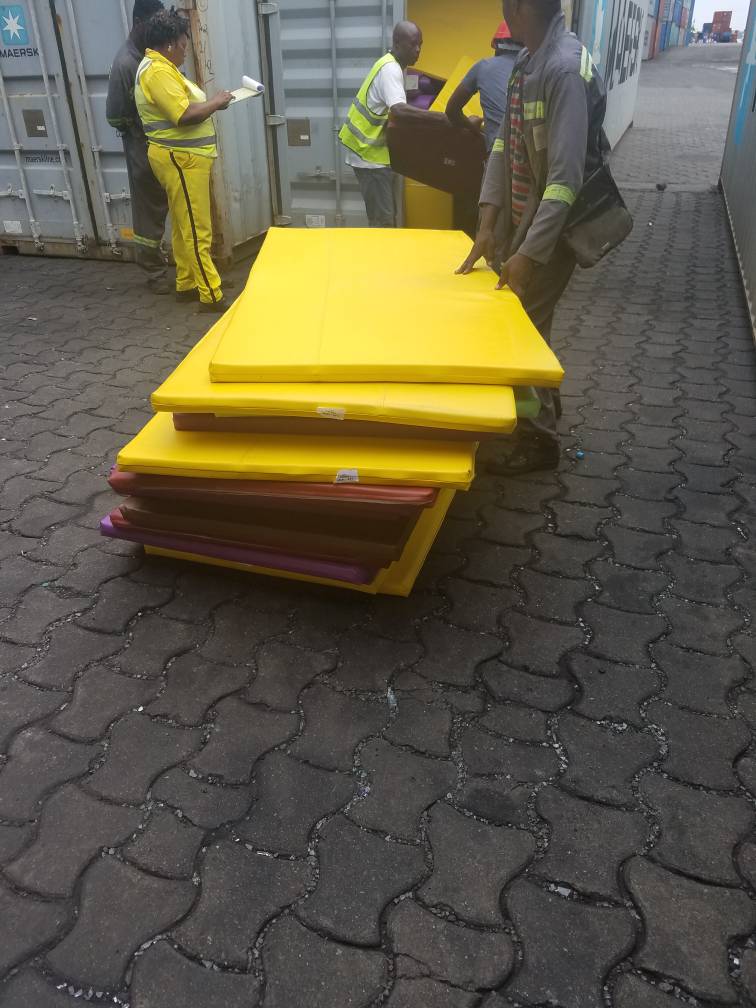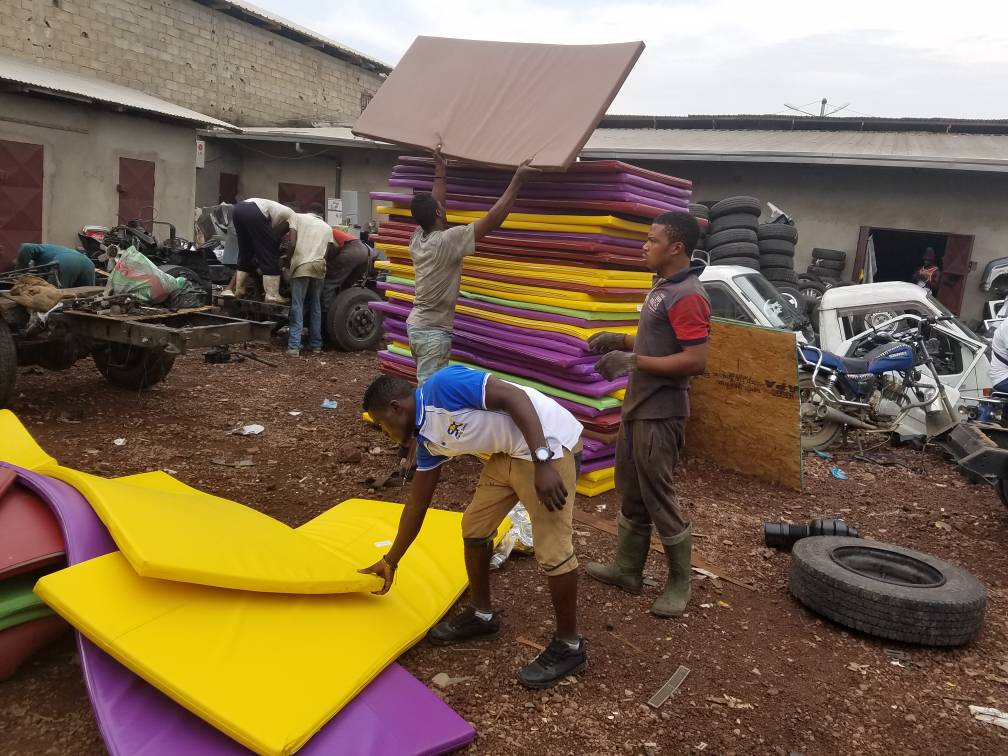 Gym mats and camping mattresses from Crossroads' previous shipment are loaded up to be taken to areas where villages had been destroyed (above, left). There the mats were distributed among family groups like this one (above, right), who live in makeshift shelters like the one below. Across our multi-year partnership, we have shipped thousands of goods for education and relief for people who have lost everything in the conflict.
---
Sponsor other shipments like this: We need HK$50,000 to send any of our waiting shipments on their way. For a list of exciting projects needing help, email partnerships@crossroads.org.hk
Give goods: Got goods to give? We can help your company or group find projects that need your quality superseded goods. Email partnerships@crossroads.org.hk
Volunteer: We need regular volunteers in a huge variety of roles across the work, from manual labour to administration and specific skilled roles. Visit www.crossroads.org.hk/home/connect/volunteer-2
Reference No: S1358D