This shipment has arrived! Click here to read about the impact.
WHO IS THIS SHIPMENT HELPING?
Guinea has long struggled with instability and internal conflict, and this has slowed development. Despite Guinea's vast mineral wealth, the people of Guinea are amongst the poorest in West Africa and ethnic tensions often boil over into violent clashes. These problems have been made worse in recent years by the arrival of hundreds of thousands of refugees from the neighbouring countries of Liberia and Sierra Leone. In the Human Development Index, Guinea is ranked 175 out of 189, with 55% of the population living below the international poverty line and 69% of those in employment still considered impoverished.
Our NGO partners in the region are running a number of projects to try and address the problems faced by the people of Guinea. They are working with local communities to provide healthcare and education in rural areas, to train young people with practical and vocational skills, and to run an orphanage providing care and support to children who have lost their parents. Alongside this our partners also work with poor families directly to provide them with the resources they need to live safe and dignified lives.
The shipment we are sending will help ensure that all of these programmes continue to flourish. Among other things, computers will allow the improvement of IT classes, clothing will improve the lives of orphaned children, and furniture will help equip medical centres.
---
ROUGIATOU'S STORY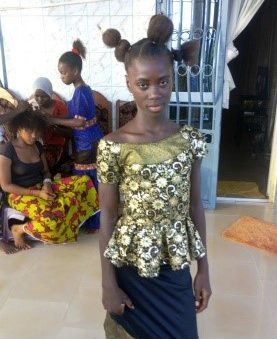 Rougiatou was orphaned at age 10 and taken in by our partner's organisation. She was able to take part in our partner's fashion and design training programme while she was living in the orphanage and she developed the skills necessary to produce clothes of her own. Today, Rougiatou is working with an older cousin to help our partners train more young people like her.
Goods from this shipment will support projects like the one that gave opportunities to Rougiatou.
---
Mosquito nets are distributed from one of our partners' clinics.
Preventative healthcare resources and education in how to use them are an essential part of our partners' work in Guinea.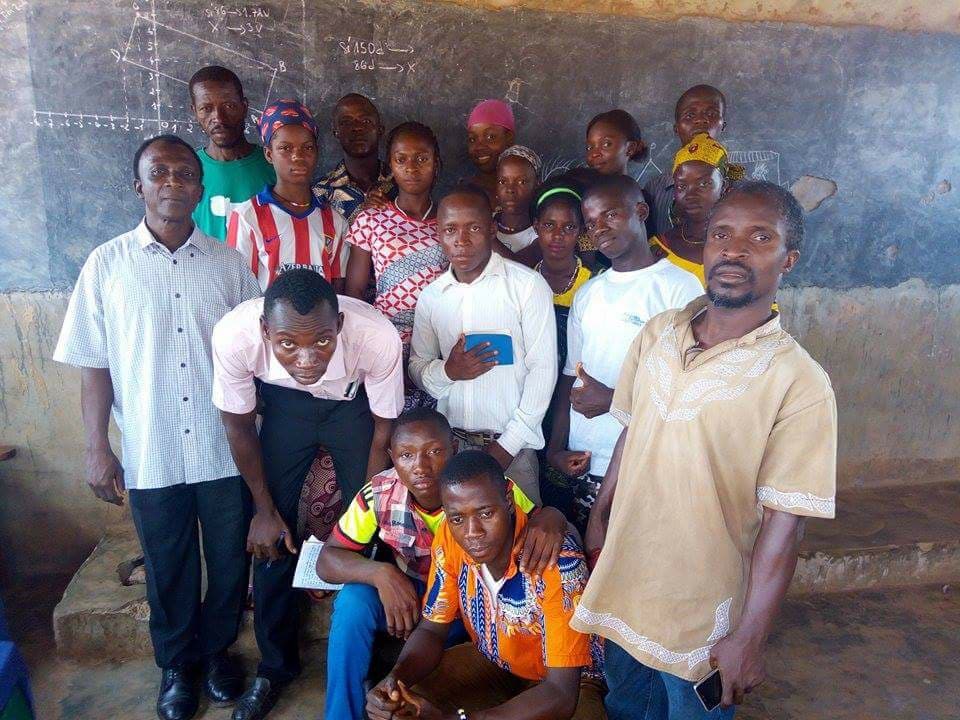 A class of students from one of our partner's vocational skills courses poses for a photo in their classroom.
---
PLANNING FOR THE FUTURE…
In the next five years our partners are looking to expand their healthcare and education programmes, and to increase their support for local community institutions like the school shown above.
They are planning to open more medical clinics in rural areas across the region and to provide access to classes, particularly ithose teaching practical skills and IT, to an even greater number of communities.
Our partners firmly believe that the best way to help the people of Guinea is to provide them with the resources and skills to improve their own lives. This shipment will help to achieve this, and will allow them to build on their already impressive successes.
This shipment will include goods for schools and medical centres to help support and expand community facilities.

---
WANT TO BE PART OF THESE LIFE CHANGING STORIES?
Sponsor a container: We need HK$ 50,000 to send any of our waiting shipments on their way. Email us for a list of projects needing funds: partnerships@crossroads.org.hk
Give goods: We can help your company or group find projects that need your quality superseded goods. Email partnerships@crossroads.org.hk
Volunteer: We need regular volunteers in a huge variety of roles across the work, from manual labor to administration and specific skilled roles. Email volunteer@crossroads.org.hk
Reference No : S4881