This shipment has arrived! Click here to read about the impact.
WHO IS THIS SHIPMENT HELPING?
The Western region of Cameroon is rural and isolated. The majority of its population are dependent on traditional agriculture for their food and livelihoods, but a lack of proper roads and modern communications mean that they can't develop their trade and have little access to other opportunities. The region's poor infrastructure also means that public facilities such as health centres and schools are severely under-equipped, making access to healthcare and education serious concerns.
Fighting against these challenges, our NGO partners are working to build up the region's capacity for development. They are providing the tools and training people need to generate new jobs, they are supplying medical equipment to improve the lives of those with disabilities, and they are revitalising schools with new books, furniture and educational materials.
The shipment that we are sending will deliver goods that are essential to the continuation and expansion of these programmes. Computers will help to provide employment opportunities for young people, books will breathe new life into school curricula, and clothing and basic essentials will improve the lives of some of the region's most vulnerable families and communities.
---
HEALTH EDUCATION PROGRAMMES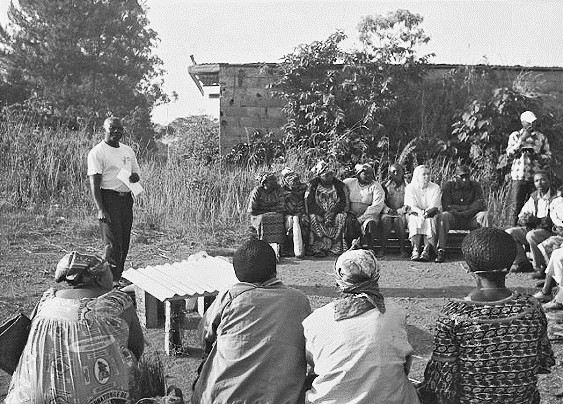 One of the ways that our NGO partners have sought to improve health in the region is through 'Health Education' classes.
In the photo above a community is listening to a talk on clean water, hearing advice about how to check, treat and store water safely.
Projects like this are essential as, according to the World Health Organisation, water-borne diseases are the cause of four out of every five illnesses in developing countries.
Goods from this shipment will help to give our partner's staff better facilities where they can plan, create and deliver these vital classes.
This will ensure they can expand the reach of their health education programmes, allowing an even greater number of people to benefit.
---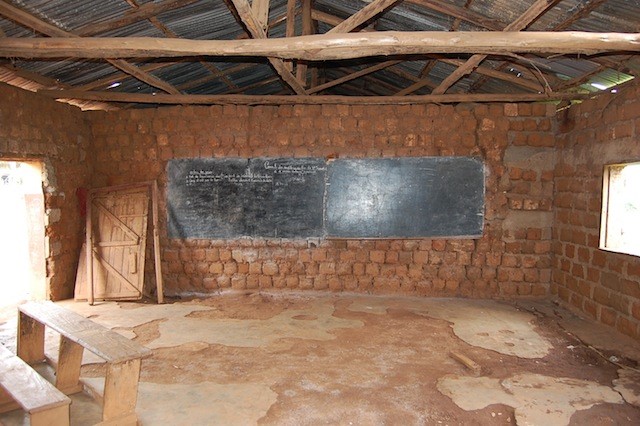 The classroom of a local school which is set to be a beneficiary of this shipment. Our partners will be equipping them with new desks, chairs and education materials.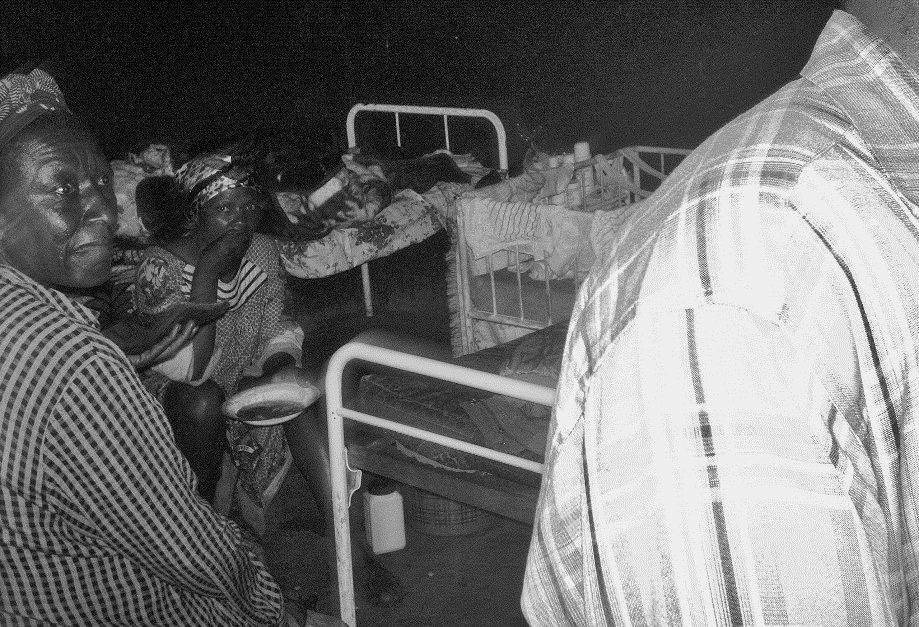 Health centres like the one above are desperate for new beds and equipment. Happily, the goods arriving in this shipment will a long way towards helping to meet these needs.
---
LOOKING TO THE FUTURE…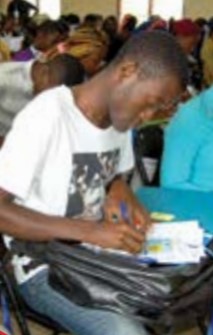 "During the next ten years, we intend to set up a capacity-building unit to benefit civil society organisations and other development actors. This new service will enable small organisations that bring hope to marginalised populations to add value to their services" – NGO Coordinator
With the support of shipments like this one this goal will become a reality. Computers, furniture and office materials sent today will help to modernise facilities and provide benefits long into the future.
---
WANT TO BE PART OF THESE LIFE CHANGING STORIES?
Sponsor a container: We need HK$ 50,000 to send any of our waiting shipments on their way. Email us for a list of projects needing funds: partnerships@crossroads.org.hk
Give goods: We can help your company or group find projects that need your quality superseded goods. Email partnerships@crossroads.org.hk
Volunteer: We need regular volunteers in a huge variety of roles across the work, from manual labor to administration and specific skilled roles. Email volunteer@crossroads.org.hk
Reference No : S4936