SHIPMENT FEEDBACK
The Western region of Cameroon is rural and isolated. The majority of its population are dependent on traditional agriculture for their food and livelihoods, but a lack of proper roads and modern communications mean that they can't develop their trade and have little access to other opportunities.  An influx of displaced people from Cameroon's civil conflict has put further strain on already struggling communities. Many are working to welcome displaced families and support them in their time of crisis, but it's hard to do so with so little.
Our NGO partners on this shipment provide the tools and training people need to generate new jobs, they are supplying medical equipment to improve the lives of those with disabilities, and they are revitalising schools with new books, furniture and educational materials.
When they received Crossroads' shipment, staff told us that it came at a time when they were seeing communities extra stretched with displaced people, their children needing schooling, and families needing extra health services. They were overjoyed to receive a large quantity of school supplies, computers for schools, books, office furniture, wheelchairs and crutches, educational toys and hygiene supplies.
"We are so grateful to the donors of the materials we have here – computers, plates, books, and more. These will go a long way to assisting children with their studies." – School teacher, rural Cameroon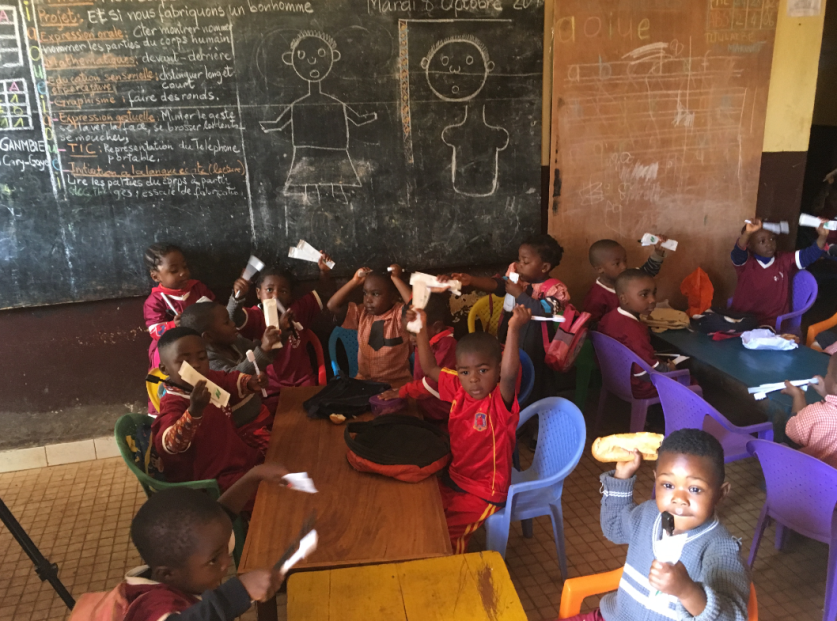 Elementary children received hygiene supplies as well as benefiting from toys, books and other goods from Crossroads' shipment. One school that received goods has more than 120 students displaced by violent conflict elsewhere in Cameroon.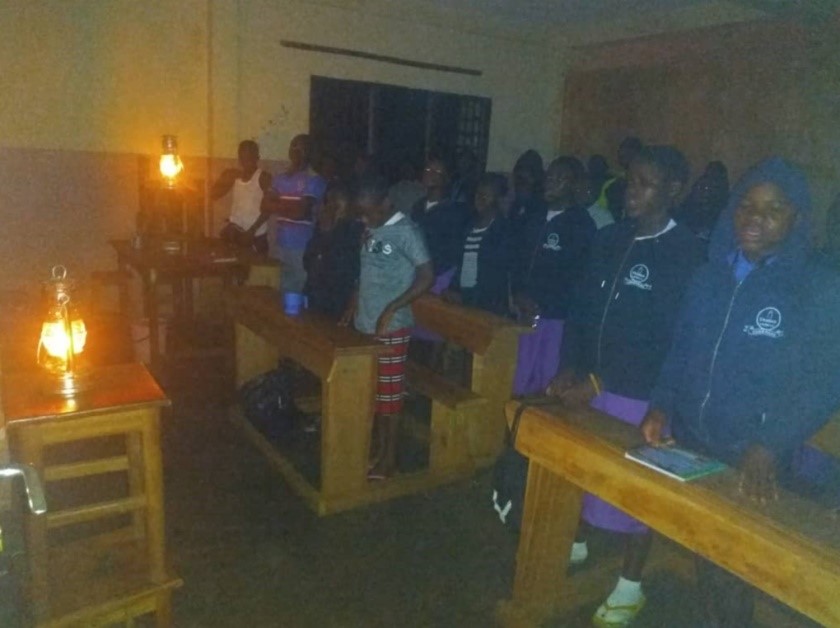 Kerosene lanterns from Crossroads' shipment were hugely useful to displaced students in one of the town's regular power cuts.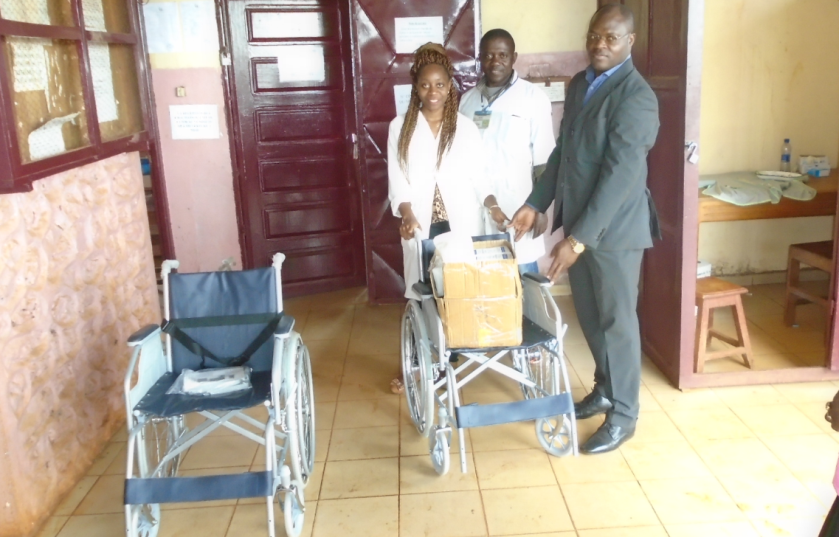 The shipment included medical goods such as new wheelchairs, crutches, bandages and compression pads to help equip under-resourced rural clinics.
Teachers spoke warmly of the difference that practical resources will make on the education they can offer their students, particularly computers. "We hope now that these children will be as comfortable with computers as any children outside Cameroon," said one. "Now our children can participate and be part of the global village."
Others spoke of the challenges that displaced children have been dealing with. "I dare not talk about the conditions from which they came, because it's very sorrowful," said a teachers. "We have parents who come in crying, the children are crying." Another said many children have walked for days to reach this district, escaping bloody violence in conflict areas. "We want them to have the opportunity to continue their education here. We're just lucky we have teachers here. We are so grateful to the donors of the materials we have here," she said, speaking of the goods from Crossroads' shipment. "These will go a long way to assisting children with their studies.
Reference No. : S4936