WHO IS THIS SHIPMENT HELPING?
This shipment feedback has arrived! Click here to read more.
"Many of our people are dying here," write Crossroads' partners, who feel like they are living and working on the frontlines of war in Southern Cameroon. Conflict in parts of Cameroon in recent years has not only caused death and trauma but has brought essential services to a halt, closing schools and making it very difficult to access healthcare in affected areas.
Our partners are working with communities where many families have fled their villages to live in the bush, after seeing their homes burnt and loved ones killed. As part of their projects, they run an orphanage for children who have lost one or both parents. They are helping meet the needs of these children and of displaced people however they can, but their own resources are limited.
They have asked Crossroads for help with a shipment that can provide not just immediate aid, like clothing and household goods, and resources for the children in their orphanage, but with items that can help invest in their future. These include school supplies for children whose homes were burnt in the conflict, and goods for a youth vocational training centre.
This is our second shipment to this partner, who received a container for Crossroads in 2007. Goods from that shipment helped set up the vocational training centre, which saw hundreds of youth trained in employable skills.
This shipment will include clothing, household goods, computers, school desks and chairs, computers, toys and recreational equipment.
---
CHILDREN OF WAR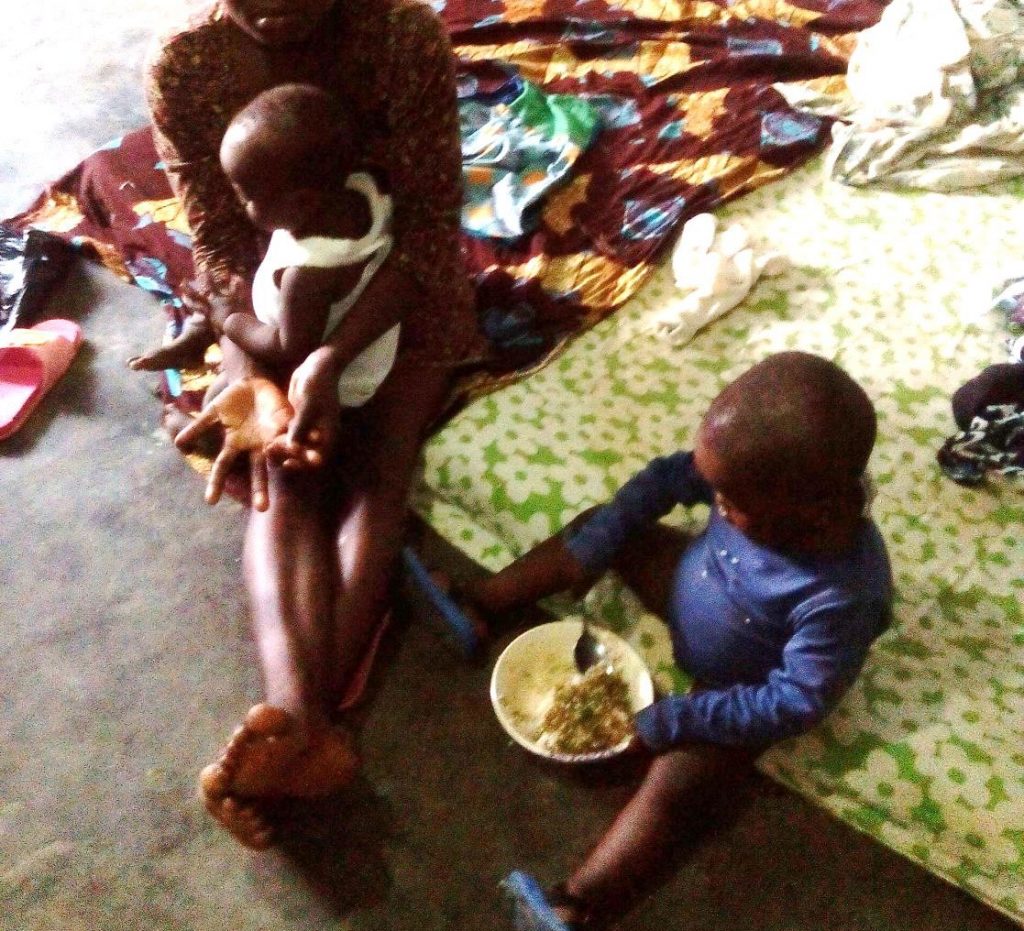 At just seventeen years old, the teenager in this picture represents the human tragedy of Cameroon's current conflict. Her mother and father were killed in the violence, so she fled to nearby bushland, desperate to escape with her life. Living in the bush, though, had terrors of its own. She was attacked and assaulted repeatedly, leading to the birth of her two young children.
When she came to our partners' orphanage, the young girl had no clothes at all, and had not eaten for many days. They welcomed her with open arms and gave her the safe haven she and her little ones so desperately needed.
Many in Cameroon, including children, are facing life-threatening dangers daily, because of war.
Goods from this shipment will invest in communities facing terror and trauma, helping care for and educate children and give job training to young people who are living in intense, traumatic circumstances.
---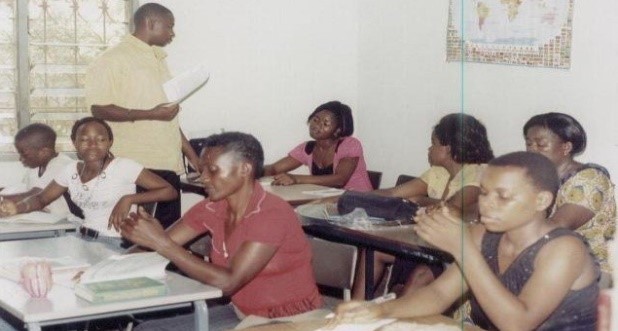 Goods from a Crossroads shipment in 2007 helped set up our partners' vocational training school, where hundreds have been trained in skills like hairdressing, carpentry and electrical repair.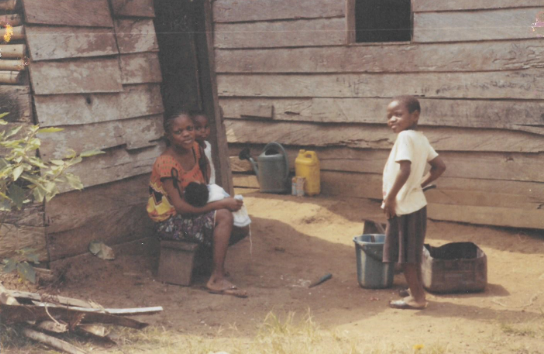 In our partners' communities, ties between neighbours and families are strong, but in a time of war, when everyone is facing challenges, it can be difficult to offer help. We are pleased to be able to support people with both immediate aid and goods for longer term needs.
---
WANT TO BE PART OF THESE LIFE CHANGING STORIES?
Sponsor a container: We need HK$ 50,000 to send any of our waiting shipments on their way. Email us for a list of projects needing funds: partnerships@crossroads.org.hk
Give goods: We can help your company or group find projects that need your quality superseded goods. Email partnerships@crossroads.org.hk
Volunteer: We need regular volunteers in a huge variety of roles across the work, from manual labor to administration and specific skilled roles. Email volunteer@crossroads.org.hk
Reference No : S1947D