2021 was a frightening year to be living in an Indian slum. Pre-pandemic, slum life was already precarious. Relying on a small daily wage for the day's food means that any minor medical or economic setback can leave a family starving. But during India's catastrophic 2021 Covid wave, day labourer slum families faced a new and gut-wrenching reality: 'No wage – no food – no existence'.  
Our long-time partners in India, Saahassee, were one of the first we turned to when India's crisis hit the headlines. With calls and emails from people wanting to help, we set up a fundraising page, and donors started giving generously.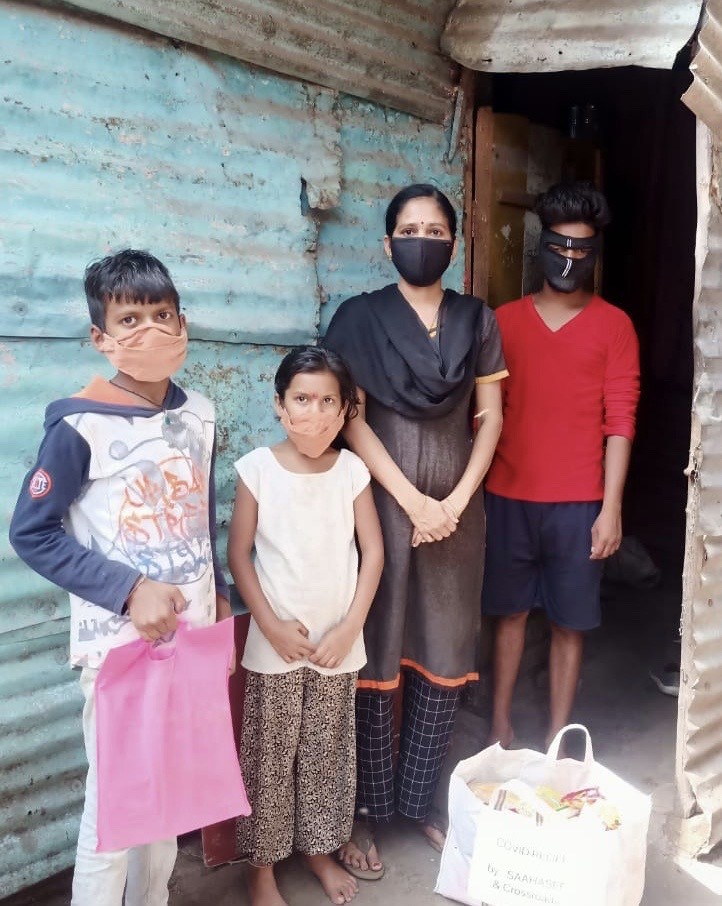 Using funds we raised, Saahassee began purchasing and distributing emergency aid packages. The descriptions they shared were heart-breaking. "As we started the distribution, we were pained to hear the struggles of their Covid journey," they wrote. "It was a deluge of suffering. Almost every household recounted immeasurable sorrow and grief." Over and again, people told them they couldn't access oxygen saturation meters or masks for sick family members and they couldn't afford ambulance transport or hospital fees. Loved ones were dying as a direct result. Trauma was rife through the community. "Children appeared stiff, scared, listless and lost," said our partners. "Some children have lost both parents. It's been a harrowing time." 
For nearly a decade, these friends have served in a small pocket of a huge slum that houses 400,000 people. They run strategic programmes, empowering women to start businesses, working with children to help them stay in school, and more. It's because of these years of relationship-building that now, amid fear of Covid and mistrust of other authorities, people trust these staff enough to let them help. 
The packages they brought were a literal lifeline. They were filled with essentials such as beans, lentils and oil, as well as school materials for children in lockdown. "The Covid-affected families have been so thankful for the relief provisions, as they take a deep sigh, knowing that they will not have to beg for their next meals," wrote staff. "This assistance has eased every single home's anxiety for survival." 
Funds raised through Crossroads' appeal helped 2,728 people with food packages and children's home learning packs.  
While the pandemic created significant difficulties in shipping goods directly to India, we were able to match goods for India remotely through our Global Hand service for Covid relief: oxygen concentrators for hospitals and 150,000 face masks, offered by a medical manufacturer in China. We're so grateful that donors like these, and the people who gave to our India appeal, allowed us to help, even when shipping goods ourselves was impossible. 
Milind's story
"The chaos in our slum was frightening," recalls Milind, aged 35. "We were left with no savings and we were struggling to afford a daily meal. Milind and his two nephews, whom he cares for, received emergency assistance through Crossroads' relief appeal. The family are mourning his grandmother, who died of Covid-19 and the boys' parents, who both died. "I and my family don't know how to express how relieved we were to get the one-month ration supplies, which allowed us to not only grieve but to think in peace."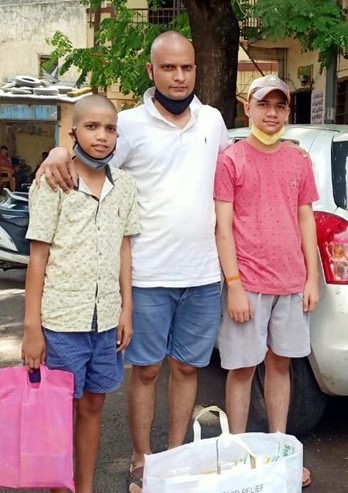 Asha's story
29-year old Asha lives in the Pune slum where one of our partners works. "Our lives and financial situation were completely wrecked by Covid-19," she said. When her husband fell ill with Covid, she raced from one hospital to another in a rickshaw, until finally with Saahassee's help, they found a bed and he eventually recovered. It was a traumatic time for the whole family, and Asha was deeply grateful for her emergency pack of food and children's activities as they were isolated at home. "I still cannot believe it," she said. "It was a double provision for my family. Games and story books helped my children deal with their distress, sense of isolation, neglect and loneliness."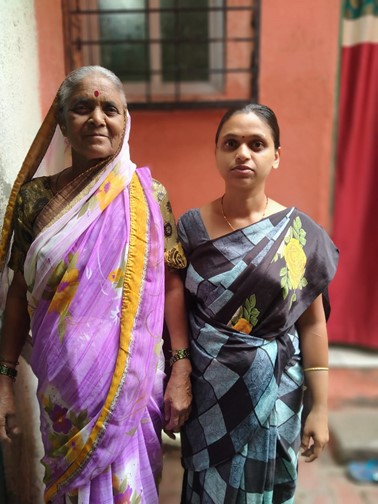 ---
Want to do more?
Your gift can help us continue to serve those struggling through the pandemic, both in Hong Kong and globally. Click here to find out how to become a sustaining donor or give a one-off gift.