Each January, some of the planet's most powerful corporate leaders gather in the small Swiss town of Davos to discuss how they can use their resources and influence to improve the state of the world. It's the World Economic Forum, and this year, Crossroads was privileged to bring our Refugee Run to the event, giving participants a deep, though brief, experience of life as a refugee.
While we've been running simulations in Davos since 2009, this was the first year we were part of the official programme, giving us a new, unique opportunity to reach some of the world's changemakers.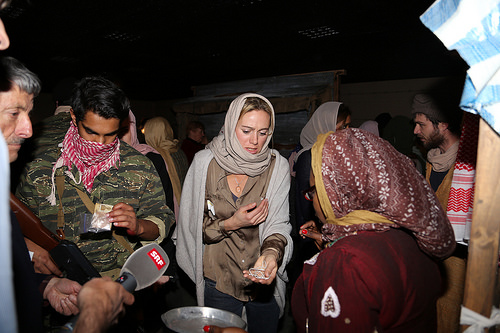 We focused, in particular, on the escalating crisis in Syria and the plight of the refugees in the neighbouring countries. We brought aid workers from Jordan and Lebanon who spoke of the refugees they serve. Wonderfully, people of Syrian nationality attended too, including refugees.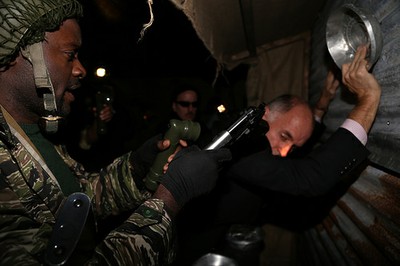 Those who took part in the experience ranged from the King and Queen of Belgium to leaders of multinational corporations, to Sheryl Sandberg (below), COO of Facebook, who spoke to the participants about ways to find peace in this troubled region.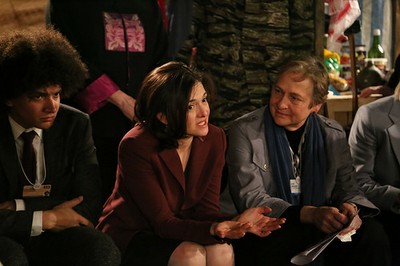 Many of the CEOs who attended were blinking back tears: people who are used to managing their international companies, but who found themselves feeling helpless and disempowered when confronted with the reality simulated. We had scores of comments that echoed one another's themes.
'I was skeptical but this simulation has been too powerful. Overwhelming. A call to action.'
'A powerful way to seal our commitment to improving the world.'
'Thank you for such an incredible and moving experience. I feel hugely compelled to take action.' – Justin Keeble, Managing Director, Accenture Sustainability Services, Europe, Africa and Latin America.
'While it can never compare to real trauma/resilience of refugees, Crossroads has a chilling simulation at WEF.' via Twitter, Robert Kauffman, International Relations and Strategic Partnerships, Int Fed Red Cross and Red Crescent
'I did the Refugee Run in a past year and found it to be amazing and life changing.' – Jimmy Wales, Founder, Wikimedia
Company directors responded in many ways. Some spoke of renewed commitment to keeping factories open in the Syrian region so people could remain employed. Several offered to fund schools for refugee children in camps. One spoke of using the company's solar technology to support the need for power in camps.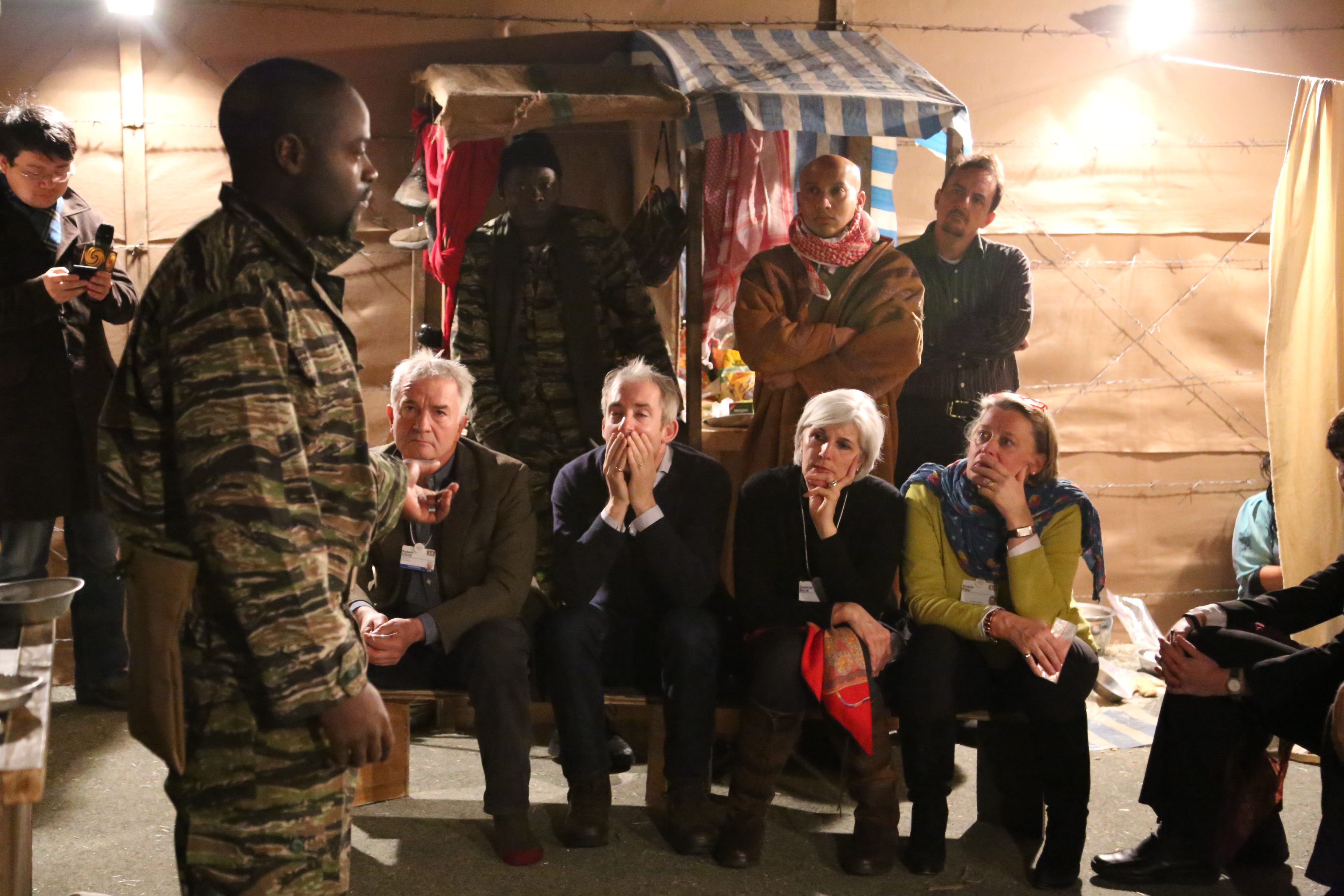 Raphael, former DR Congo refugee and now aid worker, shared his experiences and insights with participants.
The goal is, in a broken world, to be a crossroads: a place where those in need can be linked with those who can help. In Davos, we often feel that we speak to some of the world's most powerful individuals on behalf of some of the world's least powerful.
To see the full set of images from Crossroads' Refugee Run in Davos, click here.
Want to book the Refugee Run for your organisation?
We'd love to talk! Click here or email life-x@crossroads.org.hk, or visit Global X-Perience for Crossroads' full range of simulations, catering to a variety of individuals or groups.