Contact Us
For booking enquiries, please use our online form.
To find us:
Global x-periences can happen everywhere… but our main base of operations is:
Crossroads Village
2 Castle Peak Road
Gold Coast, Tuen Mun
HONG KONG
(We are located in a former army barracks directly across the road from the Gold Coast Phase I apartment complex.)
Directions to Crossroads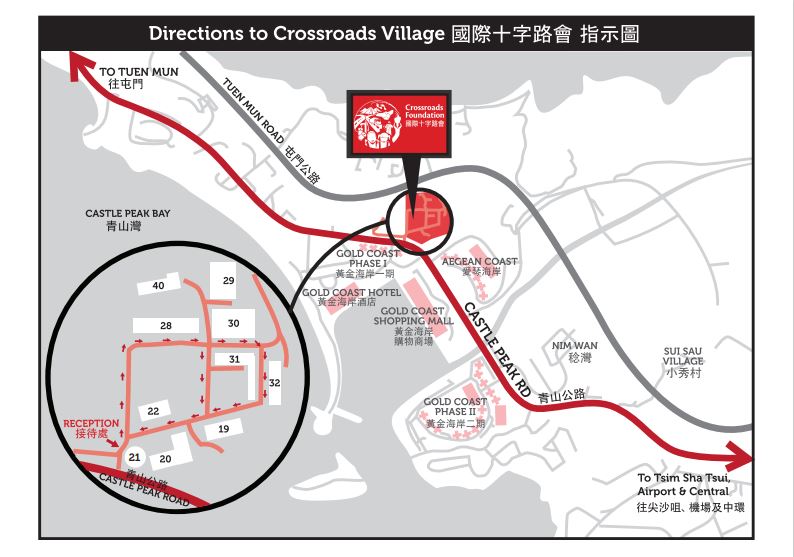 Learn More:
To learn more about Crossroads Foundation, click here.
Opening hours are:
Tuesday – Saturday, 10.00 am – 5.00 pm