Helping Prisoners and their Families
Life in a Zambian prison can be a dismal experience.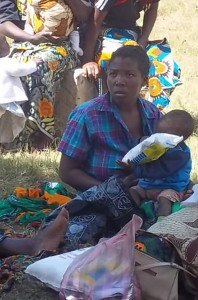 When prisoners are released in Zambia, all too often they enter a new state of imprisonment, locked into poverty, as they find nobody will employ them, and they can be shunned by family and community. This leaves thousands of former prisoners without any way to rebuild their lives, even when they are ready to work hard and make a fresh start. "Most of them are destitute," write our partners.
The NGO we are shipping to has worked closely with more than 20,000 prisoners, ex-prisoners and their families in Zambia since they were founded in the 1980's. To prisoners, they give counsel and support, as well as meeting material needs of those who have nobody to bring clothing, blankets or medicines not provided by the institution. For those who are released, they help with advice, counsel and small business loans to help people start afresh. Children and families of prisoners are often left deeply impoverished, and sometimes shunned themselves. Our partners care for their needs with clothes, blankets and other necessities, as well as financial help for schooling. Crossroads' shipment will help boost their supplies of goods for distribution, and will support the administration of their programmes.
Shipment includes:
Clothing, shoes and blankets for former prisoners and their families
Computers for administration and training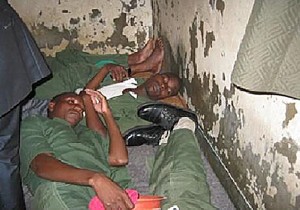 Life in a Zambian prison can be a dismal experience. Our partners offer counselling, advice, medical care and support to the prisoners themselves and to prisoners' families. "They are discriminated against because of their association with prisoners," write our partners. Often families lose their primary breadwinner when a father and husband is imprisoned.
This shipment will include goods to aid many more former prisoners and their families, like the children below.