The Global X-perience story: how it began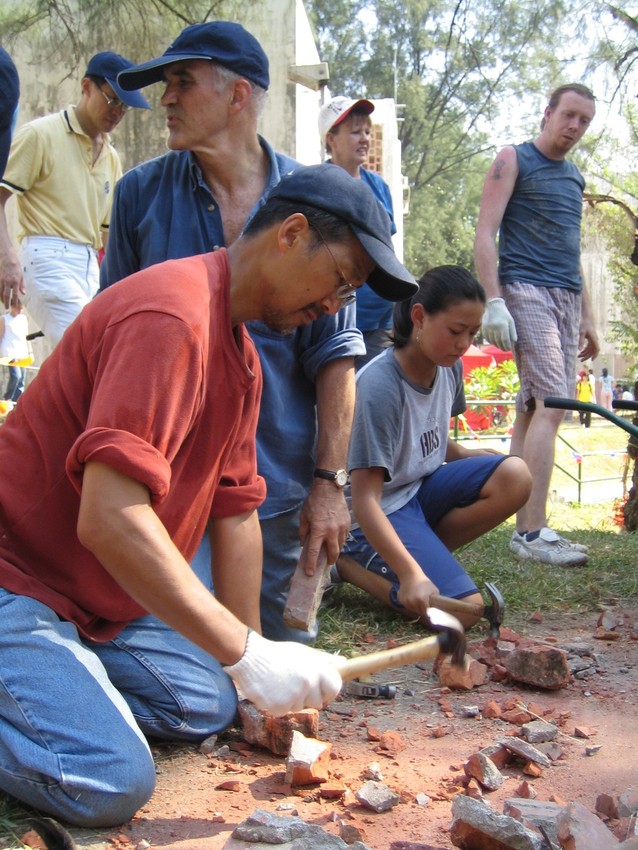 Crossroads' tenth anniversary came up in 2005 and, in order to commemorate it, we invited corporate and community leaders to spend 24 hours living in slum conditions. We gave each a pile of debris and asked them to build themselves 'homes' which they slept in that night. Next day, we put them through the pressures of economic survival in dire poverty. They ate 'survival' food on banana leaves, or from garbage bags. They fought the wiles of loan sharks. They met the dog eat dog struggles of the market place. We called this Slum Survivor. Because they survived, the participants earned sponsorship from those who supported them.
We thought this would be a one-off event. We were wrong. At the end of this 24 hour period, some of them took us aside. "Don't stop doing this", they urged. "It is so powerful an experience that you need to keep offering it to others." They weren't alone in their request. Following Slum Survivor, our phones began to run hot with requests from corporations, consulates, universities and school groups asking whether they could undertake something similar. In time, we developed a menu of activities that allows participants to walk 'in the shoes' of those that battle global need, to breathe their air, and feel some of the struggles they face, firsthand. Some come for an hour, others a day, others even a week.
We stand amazed. Ironically, during our anniversary, we had told our team, "Don't worry, we only do ten year anniversaries every ten years…" How wrong we were! The growth in these activities has delighted and utterly surprised us. Over 218,000 participants have now undertaken these, in over a dozen countries.