Overview
Participants play soccer, with uneven teams and rules simulating the international trade challenges faced by poorer nations. Players are weighted according to their countries' economic and educational levels, tariffs and other trade constraints, micro/macro-economic factors and further issues. Ensuing discussion analyses these issues at the global level.
Available Booking Schedules
We run our programmes at our site across two booking-slots daily, Tuesday to Saturday. They are as follows:
Morning option:
09:45     Arrival, bathroom break, name-tags
10:00     Introduction to the programme
10:30     Simulation
12:00     Visit to our Fair Trade Café and Shop
12:30     End of programme
Afternoon option:
13:45     Arrival, bathroom break, name-tags
14:00     Introduction to the programme
14:30     Simulation
16:00     Visit to our Fair Trade Café and Shop
16:30     End of programme
Practical Information
Booking: Participation is by booking. If you would like to make a booking, kindly fill in our online booking form.
Language: This programme is only available in English.
Suggested Group Size: We tend to suggest a minimum number of participants of 16 and a maximum of 30.
Programme fee: There is a programme fee for this programme. Please email us for a quotation.
Suggested age-range for programme: 14 – Adult
Please check out our Booking FAQ's for details on:

The terms and conditions of your booking (including our cancellation and weather policy, and what happens if your number of participants changes)
What to bring when you visit
Directions to our site
.. and more
---
So You've Done Level Playing Field… What next?
Global inequality has been on the rise across the world and the divide between 'rich and poor' is steadily growing. Organisations around the world are working to find practical, innovative and sustainable ways for people to lift themselves out of poverty and thrive, helping to transform entire communities. Here are a few ways in which you can also make a difference:
Help Through Crossroads
Shipments. We regularly ship to groups helping care for people in need around the world. You would be welcome to help sponsor the costs of such a shipment. Please contact our team at enquiries@crossroads.org.hk for more information.
Level Playing Field. You may like to be an ambassador for the Level Playing Field itself and tell others about this program. A booking can be made by clicking here
Crossroads Cultural Ambassador Internship Programme (CAIP) is a two year internship programme offered by Crossroads. Through this we recruit qualified candidates from nations that we typically serve. This helps talented individuals from nations with limited opportunities to develop their skillsets, gain experience and knowledge, and live and learn in an international environment. At the same time, Crossroads benefits by bringing in talented people with much needed skillsets. CAIP is funded by a sponsorship fund. Learn more about the program and how you can contribute to the sponsorship fund at crossroads.org.hk/donate-funds/caip/
Collection Drives. We regularly take high quality goods which Hong Kong no longer needs and redistribute them to people in need, locally and internationally. If you are in Hong Kong, you can even organise a collection drive. Click here for more information
Good City App is a Hong Kong city wide service that helps to bridge the gap between those who want to donate items and those in need of them. Learn how you can get involved here
Global Handicrafts Marketplace. We have hundreds of colourful items for sale on a fair trade and social enterprise basis that sees a fair income go to the artisans and producers who come from places of poverty and need.
Feel free to ask our Global Handicrafts manager for help when you shop, or to email the team at marketplace@crossroads.org.hk
Fair Trade Whether in your own country or when you travel to other countries, try and visit local fair trade stores. Most of them offer local products and handicrafts that directly support the local community ensuring fair wages and trade practices.
 Help Through Other Organisations
Kiva By lending as little as USD 25 on Kiva, anyone can help a borrower start or grow a business, go to school, access clean energy or realize their potential. For some, it's a matter of survival, for others it's the fuel for a life-long ambition. Visit Kiva to get started with micro-lending!
Talent Beyond Borders is a group that works on linking skilled refugees with countries and companies that need their skills. It aims at forging a new sustainable solution for refugees to rebuild their lives, while boosting the global economy. Explore how you can get involved
Unite Lebanon Youth Project (ULYP) is a non-profit organisation which creates educational opportunities creating equal access to quality educational programs to children, youth and women in the marginalised communities especially among Lebanon's large refugee population. Find out more
Jusoor is a group of Syrian expatriates supporting the country's development and helping Syrian youth realize their potential through programs in the fields of education, career development, and global community engagement. They offer a variety of alternatives from scholarship programs to top global universities to mentorship and professional development opportunities. Learn about their impact at https://jusoorsyria.com/
Oxfam Gifts helps you give a gift to a loved one while also helping someone in need. The gifts could range from providing a pair of chickens to someone in need, to helping start a farmer's market , helping local entrepreneurs and even helping dig a well; all at the click of a button! To learn how your gift can make a major impact, click here
Two Presents is a Hong Kong-based invitation platform where individuals can invite guests to contribute towards your gift and your chosen charity. It's a simple way for children and adults alike to get their dream gift and support a good cause. Learn how to make your celebration more meaningful here
(Any product names, logos, brands, and other trademarks or images featured or referred to within the Crossroads website (https://www.crossroads.org.hk/) and/or on any social media forum are the property of their respective trademark holders. These trademark holders are not affiliated with Crossroads Foundation or its website. These trademark holders do not sponsor or endorse Crossroads Foundation or any of its products or comments.
Should you have any questions or concerns please contact Crossroads Foundation at https://www.crossroads.org.hk.)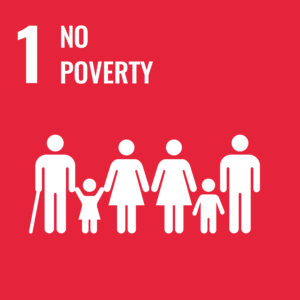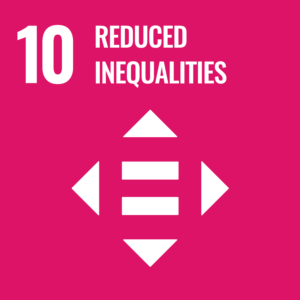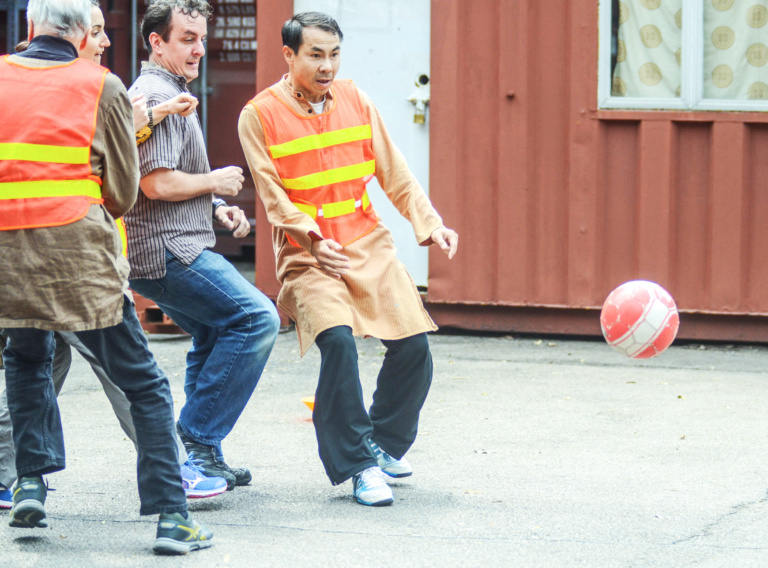 Global X-perience statistics Kazakhstan: Fair trade insights for teachers
Can students be taught the global inequalities of trade? Can they learn to understand how rural or urban producers often receive far less than their fair share of...
Online inspiration during Covid-19
"War, poverty, refugees, modern-day slavery. Many people look at global issues, and long to see change occur. But can one person's...
Trading integrity for survival: The pressure of poverty
We often speak of our experiential programme that simulate issues such as the complexity of poverty. Read these words from a...