Our Global Village, at Crossroads, seeks to impact the world's Global Village through our various services. This is a moment in our lives when we are specifically targeting increased capacity in order to do that better: to see greater help given to those in need, local and internationally, and more lives inspired to help others. To help make this happen, we are launching a new two year internship programme: the Cultural Ambassador Internship Programme (CAIP).
The concept
We are recruiting qualified interns from nations where, typically, we serve. This will achieve several things.
Authenticity in the Global Village. It's one thing for those of us who have never experienced war or poverty to talk about it. It's immeasurably more impactful, and real, when being addressed by people who have lived it.
Skill sets brought. We have a number of roles for which particular skills/training are needed and we would recruit against them..
Increase in staff. Obvious, but wonderful.
The opportunity
By definition, although people have been trained in such nations, they can't get jobs. Our partners there tell us that, with the high unemployment levels, their people would be delighted to spend a couple of years in Hong Kong developing their skill sets, gaining experience and knowledge, living in an international environment, improving their English and developing as global citizens.
The challenge
By definition, too, though, the weaker economies in such countries mean that their people can rarely find the financial support, within their communities, to enable them to join our team. By contrast, volunteer team members from, say, Australia or the US are better placed to garner financial support from their networks.
The CAIP Fund
We have therefore launched a CAIP sponsorship fund. The cost of sponsorship for each Cultural Ambassador is HK$ 250,000 for a 2 year internship (budget breakdown available). This covers return air flights to Hong Kong, simple onsite hostel accommodation, training/professional development opportunities where applicable and a basic allowance.
Donors may give the full HK$250,000 or part thereof, as they prefer. We will build up the donations until there is sufficient funding to open up the next CAIP position.
So, in short, the Cultural Ambassador Internship Programme is funded by a sponsorship fund which we use to cover the positions that best serve the work.
If you'd like to donate towards the CAIP Fund, you can click here. Mention 'CAIP Fund' in the description.
---
Interview with our first CAIP candidates
Our first CAIP candidates, Brenda from Uganda and Hiwot from Ethiopia, are working at our Global Village in Hong Kong. We asked them how they feel about the programme and what they would like to say to those who are sponsoring them.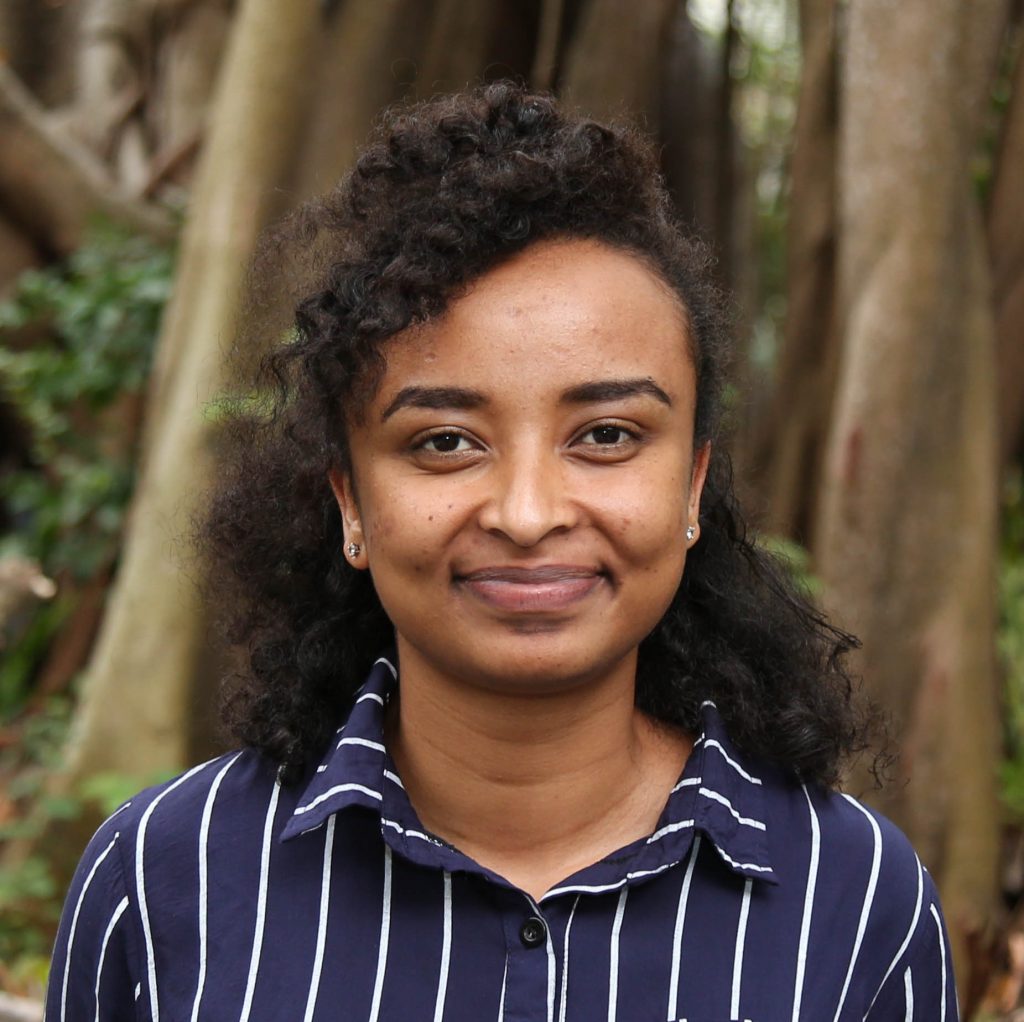 Hiwot Adane from Ethiopia
Role at Crossroads: Global X-perience facilitator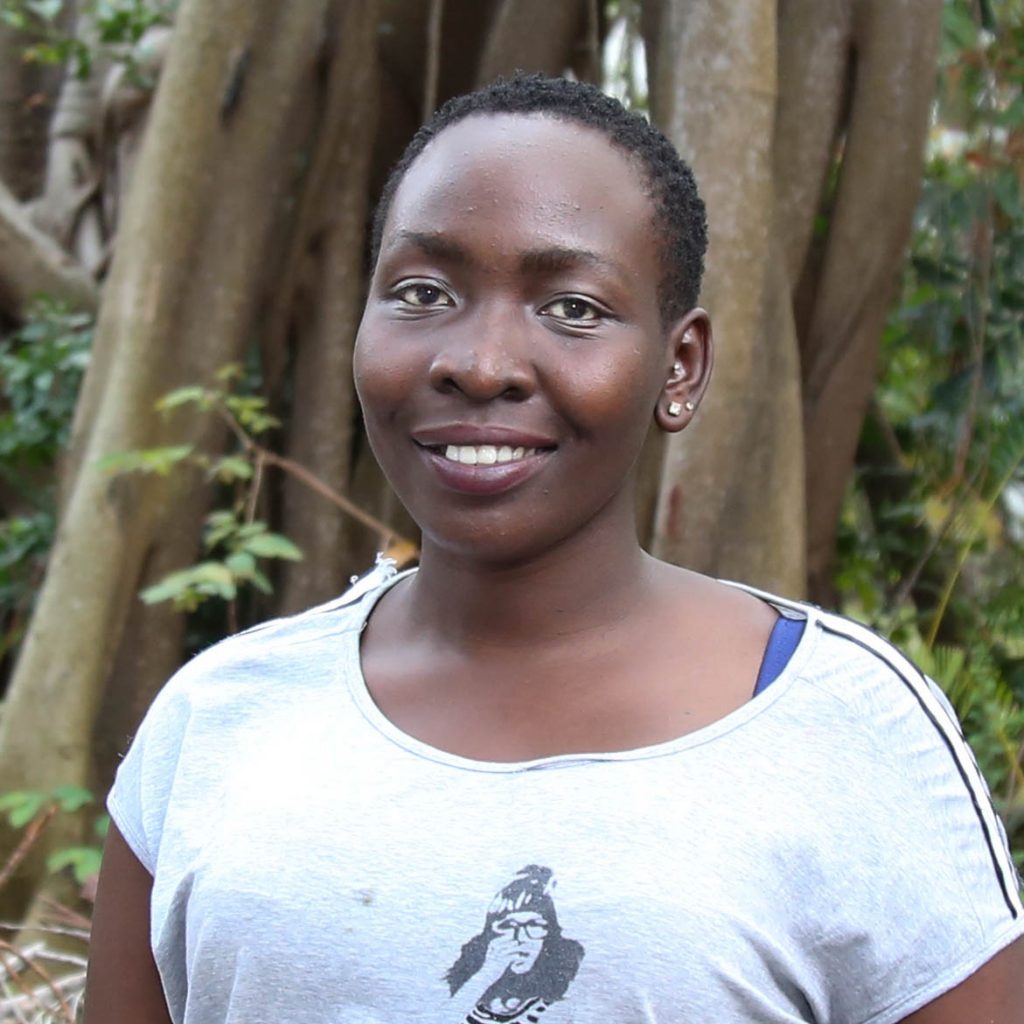 Brenda Atoo from Uganda
Role at Crossroads: Stock Manager
What would you like to say to the sponsors of this programme?
Brenda: I would like to send my gratitude to the sponsors. It's not very common that somebody gets such an opportunity around where I come from. Receiving news of sponsorship to work and gain experience from another country, especially a first world one, is surely not something we see a lot so I don't take it lightly. I feel privileged and I take it with humility. This is honestly a very great opportunity for me. I am grateful, I am thankful to you all because this is great for my career growth and for me as a person. I am so very humbled that I get to be sponsored by you.
Hiwot: I would like to thank the sponsors for this opportunity that allowed me to dedicate my time and skills to try and play my part in making this world a better place. Doing a programme like this was something that I had being thinking about for a while and I am delighted that it was made possible for me.
Being selected for this opportunity is a big honor. As an ambassador of this programme, I feel excited to embark on this journey.
How will this programme benefit you?
Brenda: Through this programme, I get to relate and network with professionals in the field of work which will enhance my skills and knowledge not only in my line of duty but generally work and relating skills. And this will in turn give me valuable experience that I can use to serve the organisation better and in any other working community. On a personal basis, this programme gives me a chance to gain exposure to cross cultures from which I can learn more about life and the world in general, and improve my relations with people.
Hiwot: Coming from a developing country such as Ethiopia, you can sometimes feel hopeless and overwhelmed with the need that surrounds you. But the CAIP programme gives me the chance to come to work every day to do things that are making a real difference in people's lives not just in Ethiopia or Africa, but all over the world In addition to developing my professional skills, I believe this opportunity will also give me a unique exposure to the bigger world for my personal growth.
What are your hopes for being part of this programme?
Brenda: Getting a job in my country is almost an impossibility due to scarcity of jobs and too much corruption. After I graduated from the university, I searched tirelessly for a job which I never got because "I didn't have experience".
Out of the CAIP programme I believe I'll attain great experience and skills which I can use to compete in the job market, and also share and teach others in my position what I would have attained.
I am also hopeful that through hard work and commitment, I will be of great importance and asset to Crossroads. Honestly the CAIP programme is very important to me and I hope to make the best use of it in service to Crossroads, the donors, the communities we support and myself.
Hiwot: By the end of this programme, I hope to see my contribution to Crossroads Foundation inspiring more young professionals like myself to aspire to do something similar.