This shipment has arrived! Click here to read about the impact.
WHO IS THIS SHIPMENT HELPING?
Zambia ranks 141 out of 189 on the Human Development Index and although this represents an improvement in many areas, roughly 60% of the population still live below the poverty line. Access to public services remains an issue across the country, with employment opportunities outside urban areas largely limited to small scale agriculture and subsistence farming. Furthermore, Zambia's isolation restricts its access to markets and skills training, which hurts the economy, contributes to poverty, and exacerbates the problem of food security.
Our partners on this shipment are a community-based NGO for orphans, vulnerable children, prisoners and refugee children. They work with youths through education, health, and feeding programmes and seek to promote talent by empowering them with academic and vocational skills. They see the nurturing of talents, along with support for healthcare and poverty alleviation, as the essential tools to bring communities together.
In this shipment we are sending our partners a range of classroom goods, medical supplies and sports equipment, all of which will help to improve and support their current projects. These include:
Desktop computers for IT training

Dental machines, to improve health in local communities

School desks and chairs, to upgrade classroom facilities
---
ANGEL'S STORY OF HOPE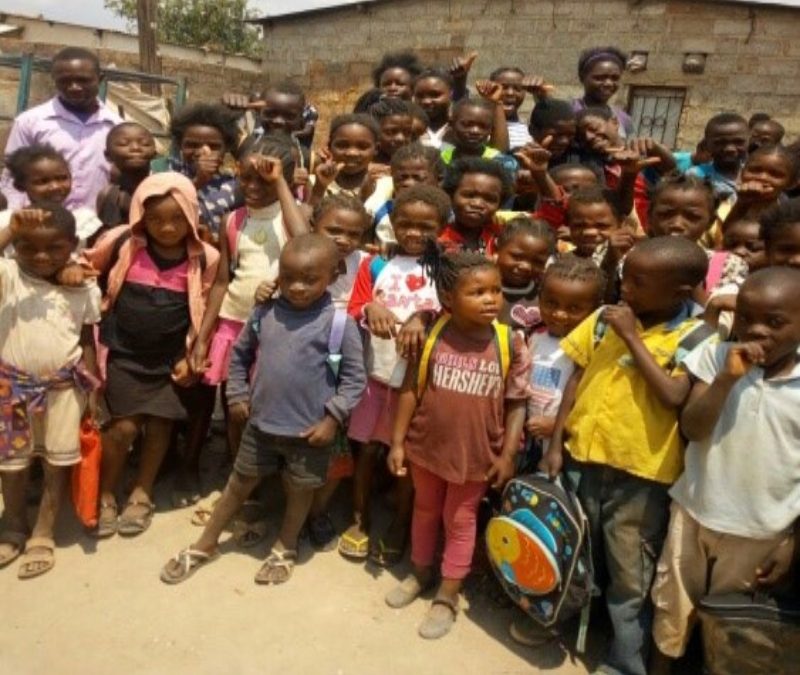 Angel is 14 years old and in grade 7.  Sadly, Angel's father died when he was young, then at the age of six, Angel stopped attending school and started hanging around market places, drinking alcohol with other children.
At the age of 10, in 2014, he was adopted into our partners' programmes for vulnerable children and enrolled into grade three. Now, after counselling with voluntary health workers, Angel has turned his life around. He is fully committed to school, recently writing his grade seven exams this year and is eager to graduate and train as a pilot!
This shipment will help our partners provide the facilities that have supported Angel and others like him, giving orphans and vulnerable children the chance at a fresh start.
---

(PIC: Above and below) Facilities in our partners' current classrooms lack desks and many necessary school essentials. This shipment will help improve their facilities and ensure their students are supported in the best ways they can be.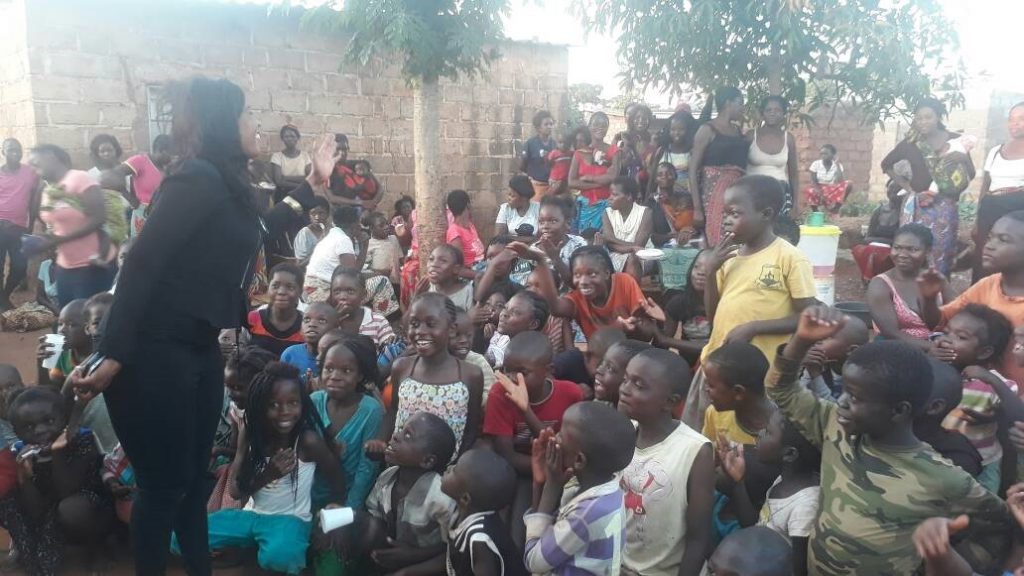 ---
LOOKING TO THE FUTURE…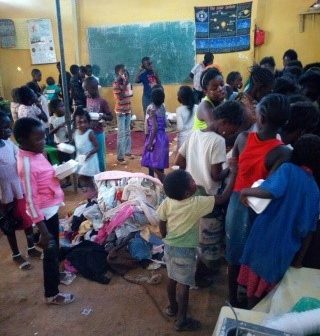 "In the next two to five years we plan to build our own health centre, as currently we only have one government health centre in our region," write our partners. "We also plan to build new classroom blocks and extend our feeding programme to 200 more children, as well as to register our children's team with Football Association of Zambia".
The goods donated in shipments like this one are central to these, and other goals our partners' hope to achieve going forward.
---
WANT TO BE PART OF THESE LIFE CHANGING STORIES?
Sponsor a container: We need HK$ 50,000 to send any of our waiting shipments on their way. Email us for a list of projects needing funds: partnerships@crossroads.org.hk
Give goods: We can help your company or group find projects that need your quality superseded goods. Email partnerships@crossroads.org.hk
Volunteer: We need regular volunteers in a huge variety of roles across the work, from manual labor to administration and specific skilled roles. Email volunteer@crossroads.org.hk
Reference No : S4876