WHO IS THIS SHIPMENT HELPING?
Zambia has seen a healthy economic growth in recent decades, but that success has not yet reached the nation's rural areas. Here, the poverty rate is more than double that of people living in cities. HIV/AIDS is still endemic, affecting almost 13% of the population.
Our NGO partners in Zambia have recognised the challenges that their communities face, and for the last 18 years they have been working proactively to face them. They have established educational programmes across the country, teaching students from pre-school to secondary level, they have pioneered awareness projects, working to prevent human trafficking and to end the stigma around HIV/AIDS, and they have founded a prison outreach platform, helping to improve the lives and welfare of prisoners to provide them with new hope upon their release.
These are only a few of the many projects run by our NGO partners, and this shipment will allow the development and expansion of even more. Amongst other things, we are sending computers and office furniture to allow ICT training in schools, appliances to improve and modernise work and living spaces, and clothes and bedding to meet the needs of some of the most disadvantaged communities. These goods have the power to change many lives, and we are pleased to be a part of that story.
---
WEBSTER'S STORY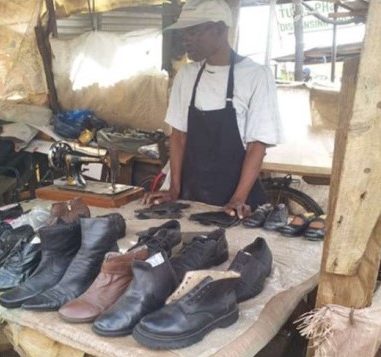 Webster is self-motivated but has struggled to break free from poverty. The provision of tools and machinery by our partners has allowed him to establish a small business  and now with the money that he earns, Webster is now able to send his children to school for the first time.
This shipment will help our partners expand their programmes in training and business support to help more people like Webster.
---
CHRISTABEL'S STORY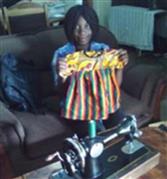 Christabel is one of our partners 'life skills' beneficiaries. She managed to complete her grade 12, but her family lacked the funds to send her to college. In 2016 Christabel was approached by Crossroads' partners and given an interview to undertake a tailoring course to set her up with the skills to start her own business.
Christabel was successful in her interview and, since completing the course, has established herself as a tailor. Now, through her hard work and talent she has been able to improve both her own quality of life, and that of her family.
Goods from this shipment will equip our partners to help more motivated young people like Christabel, giving them the start they need to be able to earn their own income and thrive.
---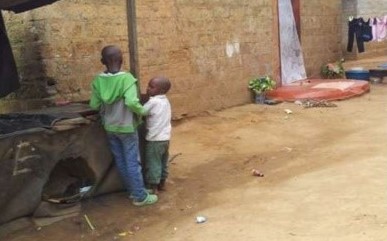 Two children play outside their home in a Zambian Village. Sports programmes run by our NGO partners aim to engage such children and give them opportunities that might otherwise be out of reach.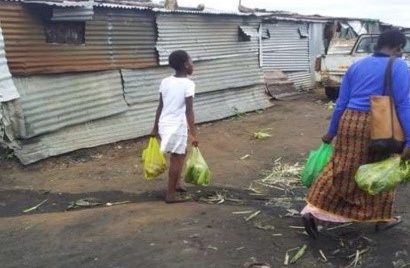 With poverty rates high in rural areas, for many families even purchasing basic necessities can be a daily struggle.
---
WANT TO BE PART OF THESE LIFE CHANGING STORIES?
Sponsor a container: We need HK$ 50,000 to send any of our waiting shipments on their way. Email us for a list of projects needing funds: partnerships@crossroads.org.hk
Give goods: We can help your company or group find projects that need your quality superseded goods. Email partnerships@crossroads.org.hk
Volunteer: We need regular volunteers in a huge variety of roles across the work, from manual labor to administration and specific skilled roles. Email volunteer@crossroads.org.hk
Reference No : S5030