WHO IS THIS SHIPMENT HELPING?
In the Bundibugyo District of Western Uganda, young people face a number of challenges. The treacherous mountainous terrain makes accessing services such as schools and health centres difficult, a problem compounded during the rainy season when severe flooding wreaks havoc on local homes and infrastructure. The educational opportunities of many children and young people are also further hampered by widespread poverty and a lack of necessary resources such as books, stationery, uniforms and even shoes.
Our NGO partners in the region are local Ugandans working to address these challenges, striving to ensure that every child has the opportunity to attend classes and build a brighter future for themselves. As well as running a school and education programme, which already has over 500 students, our partners are working in local communities to educate families about best practice in proper nutrition, health care, and the prevention of child labour – all while contributing to disaster relief efforts following regular floods and civil unrest.
As part of this shipment we are sending school supplies and furniture, which will equip classrooms and improve the quality of lessons. We are also sending uniforms and clothes to help replace what was lost during the flooding, and we are sending toys and games which will ensure more children get to live their lives fully and enjoy them as they should.
---
BASHIR'S STORY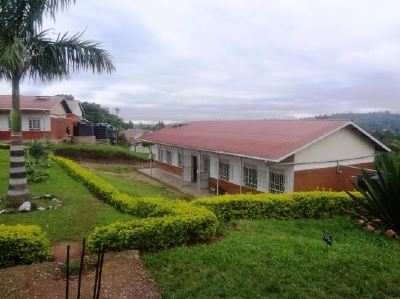 After Bashir's father died he was left to live alone with his mother who, sadly, was unable to take care of him due to severe mental health issues. As a result Bashir was never enrolled in school and began effectively living as an orphan.
Our partners met Bashir and saw the help they could provide to him and his mother.
They took Bashir into their school and began to seek psychological support for his mother. Bashir is now a healthy and successful student who has graduated from our partner's school to join Bamadu Secondary School (above), and his mother is receiving the help she needs to live a dignified and independent life.
Without shipments like the one we are sending, the facilities would not exist to help people like Bashir and his mother. This shipment will include goods to ensure that all students can have the opportunity be as successful, and happy, as Bashir.
---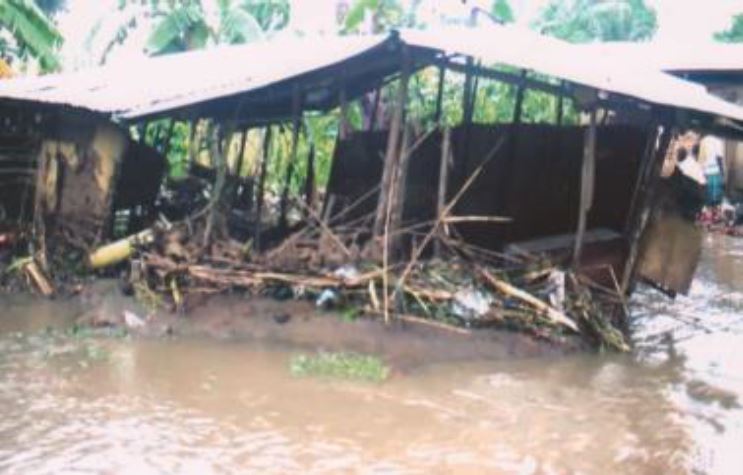 Flood damage which has destroyed a home in a local Bundibugyo village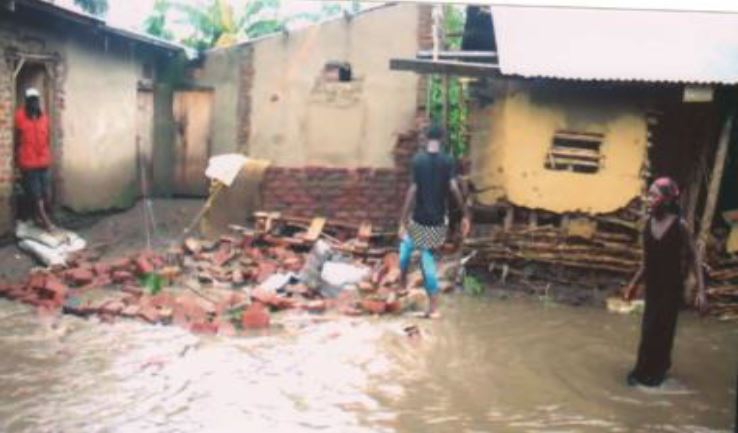 Following recent severe rains and flooding there is a pressing need for support in rebuilding local infrastructure
---
PLANNING FOR THE FUTURE…
This shipment will help our partners expand their services in various ways, including:
Engaging a social worker, to become more involved with family support services in local communities
Establishing a school sick bay, with nurses who can handle both health education and emergencies
Building dormitories, so students who struggle to commute to school are able to stay there whilst they complete their studies

---
WANT TO BE PART OF THESE LIFE CHANGING STORIES?
Sponsor a container: We need HK$ 50,000 to send any of our waiting shipments on their way. Email us for a list of projects needing funds: partnerships@crossroads.org.hk
Give goods: We can help your company or group find projects that need your quality superseded goods. Email partnerships@crossroads.org.hk
Volunteer: We need regular volunteers in a huge variety of roles across the work, from manual labor to administration and specific skilled roles. Email volunteer@crossroads.org.hk
Reference No : S4743