This shipment has arrived! Click here to read about the impact.
WHO IS THIS SHIPMENT HELPING?
The Gambia is one of Africa's smallest and poorest nations, and poverty is worst in rural areas. "Most of the communities are in hard to reach areas," write Crossroads' partners in the Gambia.  "They don't have access to health services because of bad roads and most of the time they are forgotten."
In 2017, we shipped a container of goods to these partners, who spoke confidently of the impact that the investment had on their work. Computers were installed in their offices, improving their capacity and productivity:
"We as an organisation have improved our management and operational systems because we added more computers and printers to our technology unit. Almost all the management staff now understand and use computers," they said.
Educational goods were a significant boost to several community schools, like one, which had very few books before the shipment arrived:
"One of the results now is that there was a 25% increase in students who passed their grade 9 examination in the year 2017." 
They write of further leaps forward, like a health clinic that now has sufficient beds and mattresses, and a social services centre where children in emergency care now have toys to play with. They estimate that 2,000 people directly benefited from the distribution of school items, clothing and medical goods, with thousands more to benefit in the future through projects equipped by goods from the shipment.
This second shipment will allow them to build on the success of the first, expanding projects like their bicycle training centre, set up computer labs in two more secondary schools, and support other programmes in their rural communities.
---
BICYCLES CREATE JOBS AND GET KIDS TO SCHOOL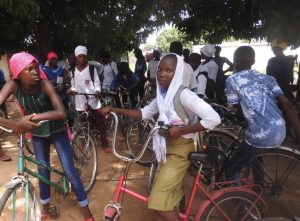 When Crossroads sent bicycles to our partners in the Gambia in 2017, they kick-started a new project called 'Bike for School'. It's an initiative that helps twice: firstly, the bikes are used to train young people in bicycle repairs, setting them up well to start their own small business to generate income. Secondly, repaired bicycles are offered to school students from poor families who live far from school.  Often these children miss school or are late, because they have to walk long distances each day. Having a bicycle can be the difference between staying in school and dropping out.
Our partners have asked us for more bicycles for this shipment, with a goal of training 30 more young people in bike repair, and through the project, repairing and giving away 350 bicycles to students who need them to get to school.
---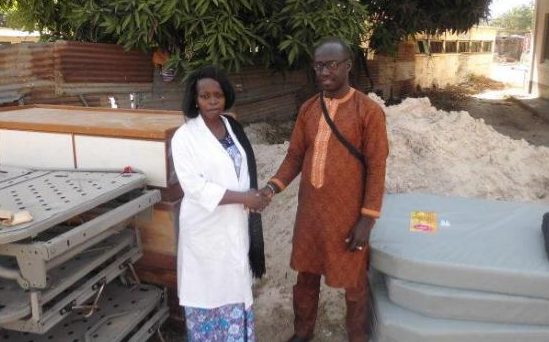 Hospital beds and mattresses from Crossroads' previous shipment(above) had a long journey into remote rural regions, where they equipped two separate health clinics struggling with inadequate resources.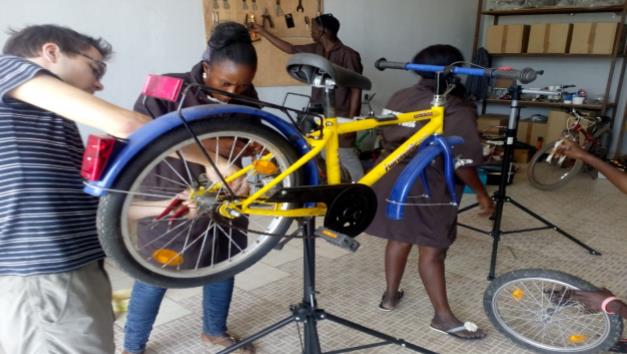 At the 'Bike for School' workshop(above), supported by Crossroads' previous shipment, young people learn skills that can help them earn a living.
Suleiman was the first to join the bike mechanic team and he now owns his own bicycle shop. Suleiman said,
"Having a skill of this type has exposed me to greater opportunities in my life. I am now certain that I can build my own family from the skill I have gain from this bike for school programme." 
Children in rural villages in our partners' target communities are eager to learn, but their schools don't always have enough books, stationery and equipment to meet their educational needs.
---
WANT TO BE PART OF THESE LIFE CHANGING STORIES?
Sponsor a container: We need HK$ 50,000 to send any of our waiting shipments on their way. Email us for a list of projects needing funds: partnerships@crossroads.org.hk
Give goods: We can help your company or group find projects that need your quality superseded goods. Email partnerships@crossroads.org.hk
Volunteer: We need regular volunteers in a huge variety of roles across the work, from manual labor to administration and specific skilled roles. Email volunteer@crossroads.org.hk
Reference No : S4093A