WHO IS THIS SHIPMENT HELPING?
Heartbreak is the only word to describe the situation in South Sudan, devastated as it is by war and conflict. South Sudan is Africa's youngest country, having gained independence from Sudan in July 2011 as the outcome of a 2015 peace deal that ended Africa's longest-running civil war. Sadly, internal conflict and violence has continued, and the people are suffering.  About 3 million people have been displaced in a country of 12 million, with about 2 million internally displaced and about 1 million having fled to neighboring countries, especially Kenya, Sudan, and Uganda.
Crossroads' partner on this shipment is an NGO who is doing what they can to relieve suffering, not just by providing immediate relief, but by helping to rebuild community, give education to children who have been out of school for months or years, train youngsters in life skills and health awareness, and promote reconciliation and healing in broken communities.
Crossroads is shipping educational materials and furniture to help provide a way forward for these programmes.
---
SIMON'S STORY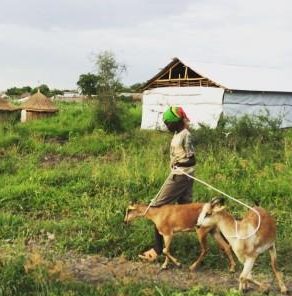 At just 12 years old, Simon has experienced things most adults couldn't imagine. He was taken from his family to be a child soldier, working to protect his commander in the violent civil war. The arduous time robbed Simon of his childhood. When a temporary peace deal was declared, it was finally Simon's chance to lay down his weapons and rejoin his community, but the recovery process was significant. He received help and support through Crossroads' partners, who gave him medical care, clean water, food and basic household items, as well as two goats to take care of – an investment for his future. This first taste of freedom was joyous, he recalls, "We were just talking and playing. We were doing what we wanted," he says. Finally he returned to his family, with the goats to care for and give him some independence and financial stability.
This shipment will help educate young children and protect them from the same fate as Simon.
---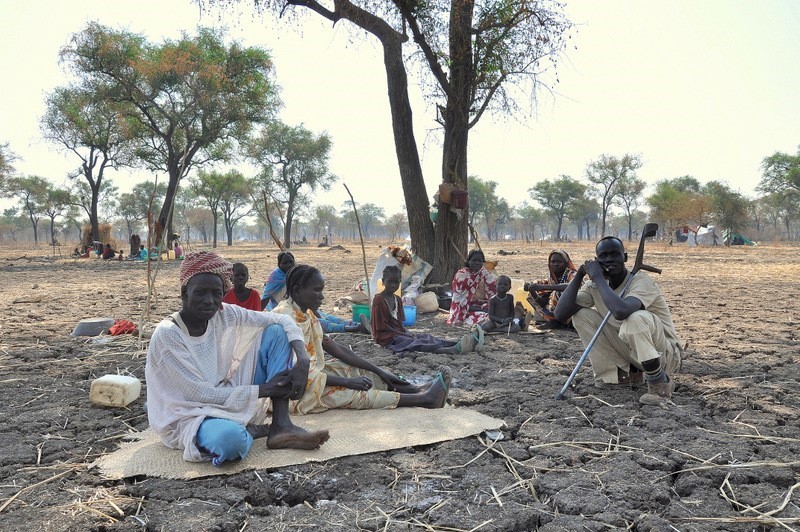 Our partner NGO has to help meet the most basic of needs, particularly amongst the internally displaced.
"These are women, men and children who spend their days in terrible conditions," they told us. "At the height of the rainy season, they sometimes had to wade through waist-deep mud. Children have not gone to school for years now. Healthcare is basic at best."
Life is tough in South Sudan. Even staff at our partner NGO had to flee for their lives. Staff member 'Thomas' shared his story:
"We were notified of fighting in our area, so we stayed in our homes until we were told we had to leave. I was carrying my NGO office laptop, my smallest daughter and some food for the journey. We stayed in the next town for 2 weeks, but violence reached there and we headed for the town where my parents live. It took us three weeks of walking through the forests and bush, not on the roads, because there were soldiers and thieves who would attack us. When we reached the village there was no shelter, no mosquito netting, no sanitation and most people collected their daily water from the surrounding swamps. Above all, there was no food. My children were very sick from the bad living conditions. Now we've set-up an office here to respond to the crisis and have been distributing seeds and tools for farming so people can start to grow their crops. We are also developing new programs to help restart the markets and trade in the area so that more food is available and prices will be lower. But violence makes everything difficult. I want to go home but I want to stop running all the time."
---
WANT TO BE PART OF THESE LIFE CHANGING STORIES?
Sponsor a container: We need HK$ 50,000 to send any of our waiting shipments on their way. Email us for a list of projects needing funds: partnerships@crossroads.org.hk
Give goods: We can help your company or group find projects that need your quality superseded goods. Email partnerships@crossroads.org.hk
Volunteer: We need regular volunteers in a huge variety of roles across the work, from manual labor to administration and specific skilled roles. Email volunteer@crossroads.org.hk
Reference No : S4806