WHO IS THIS SHIPMENT HELPING?
Poverty is increasing in our target communities, wrote Crossroads' partners. "The people have developed a sense of powerlessness. It has led to the suspension of educational facilities for children, poor medical care, poor nutritional intake among families; an overall regression in the standards of living." Civil unrest and violence in parts of Cameroon are taking their toll on rural communities that were already impoverished.
Our partners are striving to be a voice for the voiceless in Cameroon, targeting those most vulnerable and dis empowered which often means women, children, people with disabilities or from minority groups. They have a solid track record of successful projects in rural communities, like educating girls and women through drama, about gender-based violence and the benefits of avoiding early marriage, seminars for women on new farming techniques, sponsorships to keep girls in school, support and training in small business management, and much more.
---
RADIO REACHING RURAL VILLAGES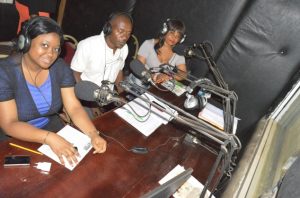 "It is giving communities the space to tell their own stories and share knowledge and experiences on issues affecting their livelihood."
When our partners set up 'Community radio for rural development', they had no idea it would impact so many eager listeners. With discussions on women's and children's rights, farming techniques, HIV/Aids issues, and income-generating ideas, they're now reaching 1.5 million people in rural communities.
Goods from our shipment will be supporting projects like this community radio station.
---
EMPOWERING WOMEN WITH KNOWLEDGE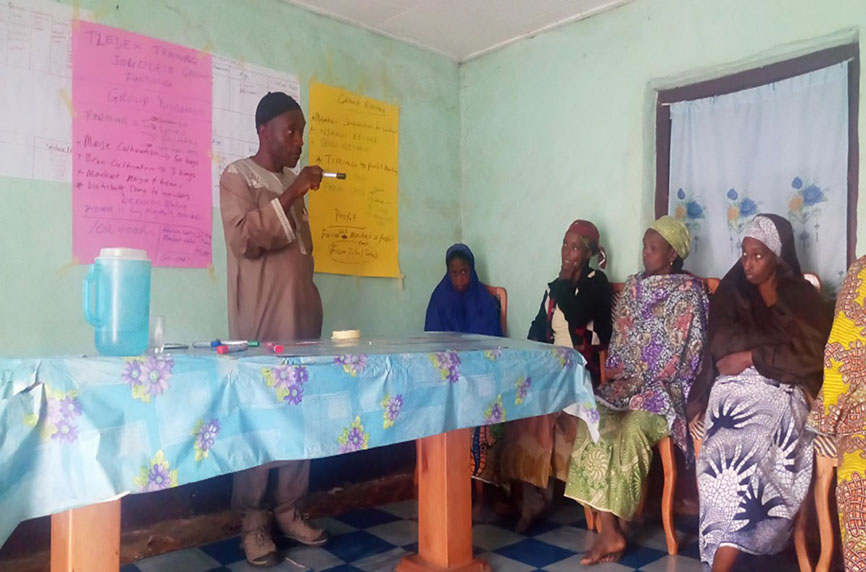 Women in this Fulani community, in rural Cameroon, are hungry for new knowledge but can't always access it. In training courses like the one above, run by our partners, women are learning new agricultural techniques that can help them move from subsistence farming to growing enough surplus to sell at market, or set up a business. The community chief wrote a testimonial of the powerful impact that these programmes have been having: "I have been constantly telling my people not to hold back any child from school. Today, if you look around my compound and community you will notice that all the children have been enrolled in school. What the women's groups have learned will support the education of their children especially the girls to be in school rather than into early marriage.''
Goods from this shipment will support the administration of projects like these, helping empower women and girls.
---
At a workshop (left) led by Crossroads' partners. Women learn how to use drama to educate girls in their community (rigth) about gender-based violence and early child marriage. "We challenge the norms that are putting women and children in disadvantage positions in target communities," they say.
They have asked us to send a shipment of goods to equip and expand their projects, including computers, audio-visual equipment, clothing, furniture and appliances.
---
WANT TO BE PART OF THESE LIFE CHANGING STORIES?
Sponsor a container: We need HK$ 50,000 to send any of our waiting shipments on their way. Email us for a list of projects needing funds: partnerships@crossroads.org.hk
Give goods: We can help your company or group find projects that need your quality superseded goods. Email partnerships@crossroads.org.hk
Volunteer: We need regular volunteers in a huge variety of roles across the work, from manual labor to administration and specific skilled roles. Email volunteer@crossroads.org.hk
Reference No : S5022