WHO IS THIS SHIPMENT HELPING?
Papua New Guinea is a nation of stark contrasts. Situated in the tropical southwestern Pacific, it's one of the world's most culturally diverse countries, and rich in natural resources, but violence and brutality are major social issues. The nation's capital, Port Moresby, ranks among the world's five 'least liveable' cities, due to gang violence, murder and rape. Thousands of small agricultural communities live in remote areas where it's difficult to access healthcare or emergency services when disaster strikes.
We are shipping to an organisation that sees great hope in the people of Papua New Guinea. Staffed by local people, they reach out with a holistic programme of education and training that teaches people things like money management, literacy, goal-setting and business skills, education for remote village families, training and education in urban prisons, and relief aid for people affected by a serious earthquake that hit the highlands in 2018.
They have asked us for goods to equip their projects, including computers and books for education, clothing and household necessities for earthquake survivors, appliances, furniture and more. With projects that have impacted more than 40,000 people since they began in 1995, it's a privilege to be partnering in this work, and we're grateful to all who are contributing to the shipment.
---
THE 'SILENT EMERGENCY'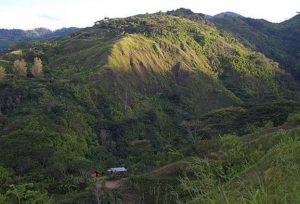 When an earthquake struck the remote, inaccessible highlands of PNG in 2018, it was weeks before aid workers or journalists could reach the epicentre and spread news of the urgent need for help.
Goods from our shipment will help survivors who lost everything when their villages were destroyed or damaged.
---
REHABILITATION AND TRAINING FOR PRISONERS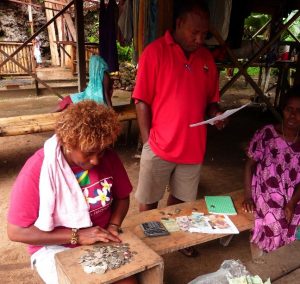 Some of the goods from this shipment will equip innovative projects in urban prisons that are helping men and women start a new life once released, and be less likely to reoffend. They run arts and craft courses, cooking and catering training, vegetable farming, fish farming and other initiatives.
Goods from Crossroads will be helping set up this programme in a prison in Port Moresby, where they estimate they can reach 1,000 across the span of the project.  
---
Eliesa remembers how lost he felt before he attended the life skills training offered by our partners.
"I was in a deep dark hole, and couldn't breathe fresh air," he says. "After attending the training, my mind completely changed. I organise my family…money wasn't a problem any more for us, because we planned our money wisely. Now I am a lecturer in IT, and treasurer of one of the institutions in my country."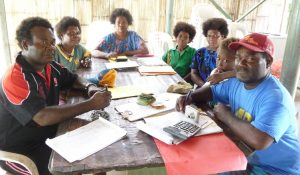 Since their beginnings in 1995, our partners have seen more than 40,000 go through their programmes, including children and elderly.
Goods from Crossroads will equip them with goods to expand into new areas and help more people work towards sustainability.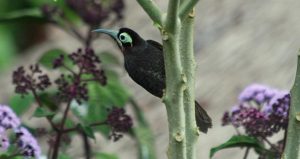 Papua New Guinea enjoys immense biological diversity, with beaches, coral reefs, dense rainforests, mountains and active volcanoes. Sadly, some of this diversity is threatened by deforestation for mining and modern large-scale farming such as oil palm plantations.
---
WANT TO BE PART OF THESE LIFE CHANGING STORIES?
Sponsor a container: We need HK$ 50,000 to send any of our waiting shipments on their way. Email us for a list of projects needing funds: partnerships@crossroads.org.hk
Give goods: We can help your company or group find projects that need your quality superseded goods. Email partnerships@crossroads.org.hk
Volunteer: We need regular volunteers in a huge variety of roles across the work, from manual labor to administration and specific skilled roles. Email volunteer@crossroads.org.hk
Reference No : S5099