WHO IS THIS SHIPMENT HELPING?
Malawi is one of the poorest countries in the world and recently its economic development has again stagnated. Furthermore, despite the launch of a programme to tackle HIV/AIDS in 2004 the country remains one of the worst-hit by the disease, with more than one million children having been orphaned by it. In Malawi, children are particularly vulnerable; many lack access to healthcare, support and education, and roughly one in four have been subject to child labour. Addressing the problems that face Malawi's children requires the collective effort of whole communities.
Working tirelessly to see this collective effort come about, our NGO partners in Malawi are coordinating a number of projects that seek to specifically aid and assist in the protection of the country's children. Through the last shipment we sent to them, our partners have achieved some wonderful things; this included the supply of educational materials to schools, which saw local examination pass rates increase from 49% to 98%. Our second shipment will build on the success of the first, allowing the consolidation of our partners' many worthwhile projects.
Included in the shipment will be wheelchairs to give mobility to disabled children, sewing supplies to provide the opportunity of work to women and their families, and IT supplies to allow for the modernisation of our partners services. Through these goods our partners will ensure the long-term improvement of many people's lives throughout the region.
---
CHILEMBWE SCHOOL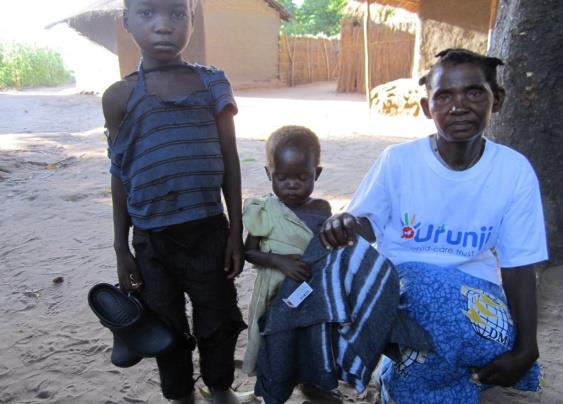 "Children at Chilembwe School were among the poorest in Malawi. Many lived in poverty and had to walk to school with torn clothes. The first shipment from Crossroads helped us to reach out to them and show them love. This has encouraged them to attend school and to build their sense of worth"
"Children were able to take mock-exams for the first time because of the two printers Chilembwe received and we believe that the impacts will last a lifetime"
– Statements from our NGO Partners Shipments
---
ZAIDA'S STORY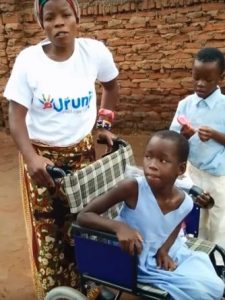 Zaida had never been able to attend school because of her difficulties with mobility. Fortunately she was one of the many beneficiaries whose lives were transformed goods from Crossroads' last shipment to these partners.
With the goods in the upcoming shipmnet, and the continued efforts of our partners, many more children like Zaida will be able to fulfil their potential and enjoy the lives they deserve.
---

Beneficiaries of our partners' sport project pose for a celebratory photo. This project was established to use sport and education as tools in the fight against HIV/AIDS.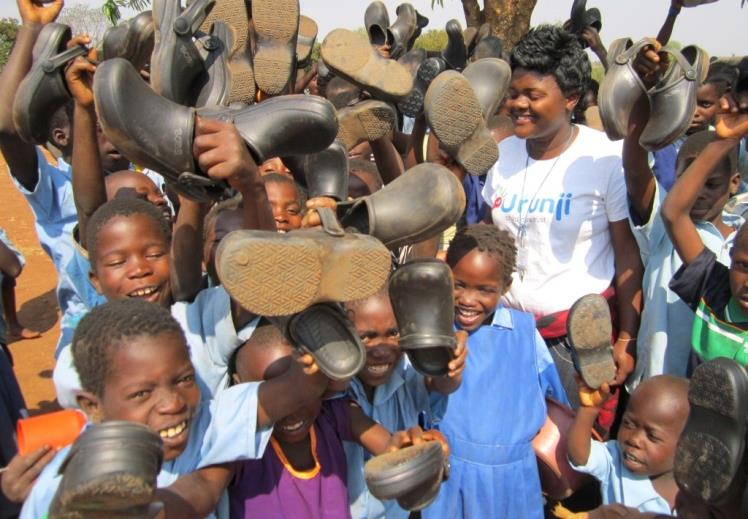 Children enjoy the distribution of new shoes. Many children who live in poverty have suffered without adequate footwear for years, through the work of our partners they have had this basic need met for the first time.
---
WANT TO BE PART OF THESE LIFE CHANGING STORIES?
Sponsor a container: We need HK$ 50,000 to send any of our waiting shipments on their way. Email us for a list of projects needing funds: partnerships@crossroads.org.hk
Give goods: We can help your company or group find projects that need your quality superseded goods. Email partnerships@crossroads.org.hk
Volunteer: We need regular volunteers in a huge variety of roles across the work, from manual labor to administration and specific skilled roles. Email volunteer@crossroads.org.hk
Reference No : S3476A