This shipment has arrived! Click here to read about the impact.
WHO IS THIS SHIPMENT HELPING?
During the 1990s Liberia experienced a brutal civil war which saw around 250,000 people killed and many thousands more become refugees. Although the country is now seeing renewed peace and stability, the effects of the conflict are still being severely felt. Liberia is ranked 181 out of 189 in the 2018 Human Development Index with around 64% of its population living below the international poverty line of US$1.25 per day. Furthermore, a lack of educational facilities, and poor access to those that do exist, also means that there are few opportunities for young people to gain the skills which could help them break the poverty cycle.
Our NGO partners on this shipment are passionate about improving the prospects of Liberia's youth. They have recognised the importance of education and vocational training in providing purpose to people's lives and ensuring they have the chance to pursue their dreams. As a result of this they have established many incredible programmes to improve access to education across Liberia including a street library, IT skills workshops and entrepreneurial training schemes at their 'Be the Change Academy (BCTA)'.
One of our partner's most recent successes has been the establishment of a training academy in the country's rural centre. This shipment will help furnish this academy and equip it to the highest possible standard, ensuring it can make the greatest possible difference to the lives of all who attend it.
---
PRINCE'S STORY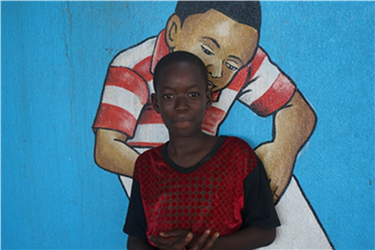 "When Prince first arrived at the library he had difficulty reading entire sentences.  His vocabulary was on the lower side as he was not able to answer many of the comprehension questions that accompany the books.
After three months at the Street Library Prince's reading and comprehension levels have improved and he now enjoys reading and having great discussions about higher level books.
Prince has improved so much that both his mother and teachers at school have noticed the big difference.  His mother says, 'when he comes home from school if he is not at the Street Library then he is at home reading stories.  I see a good change with his reading and with his attitude to learning." NGO Director
Without the books, materials and equipment donated in shipments such as this one, it would not be possible to run the Street Library. Only with your support can children like Prince continue to thrive on their path of learning.
---
YEI'S STORY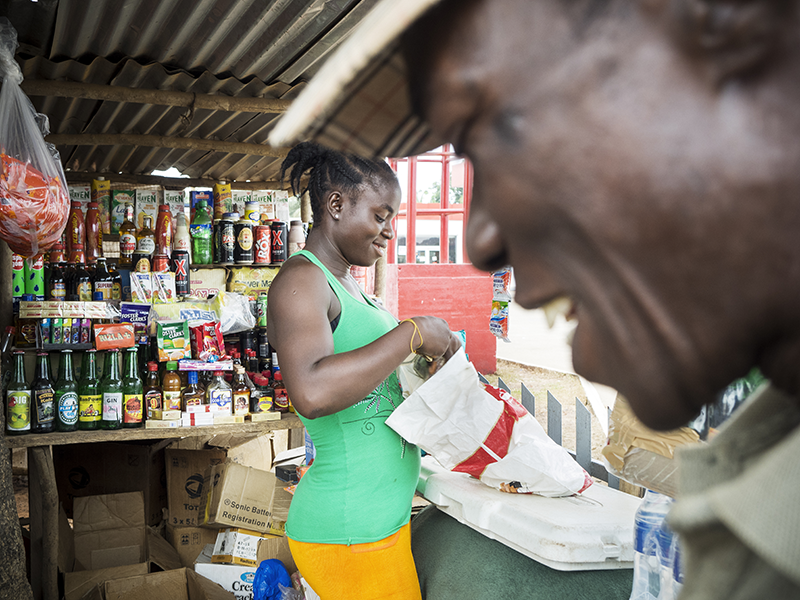 "I started selling water and soft drinks at university, which was in 2011, but today I sell drinks of all kinds. I went to BTCA, and they taught me how build up my business. I learnt how to keep records, provide customer service and maintain checks and balances in business.
After graduation, the BTCA gave me a loan of $150 USD, and I grew my business more. I am always going back to BTCA, and they are always putting me on track. Since I did the programme, I have seen a big difference in my business. Every month I can now pay myself a real salary!"
---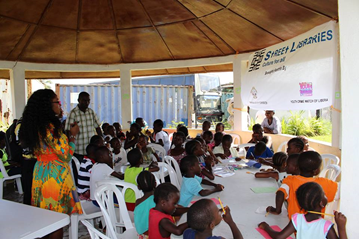 A class of children takes part in the successful Street Library programme.
Books and educational materials sent in this shipment will help to expand the Street Library so even more children can benefit from its services.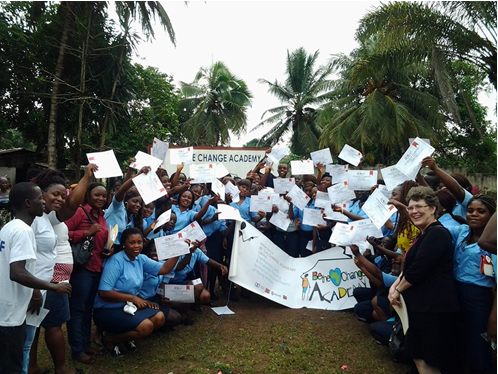 A class of 'Be The Change Academy' students celebrate their graduation.
Each student will now have the skills they need to run their own successful business.
---
WANT TO BE PART OF THESE LIFE CHANGING STORIES?
Sponsor a container: We need HK$ 50,000 to send any of our waiting shipments on their way. Email us for a list of projects needing funds: partnerships@crossroads.org.hk
Give goods: We can help your company or group find projects that need your quality superseded goods. Email partnerships@crossroads.org.hk
Volunteer: We need regular volunteers in a huge variety of roles across the work, from manual labor to administration and specific skilled roles. Email volunteer@crossroads.org.hk
Reference No : S4381A