WHO IS THIS SHIPMENT HELPING?
Since the Syrian civil war started, the small nation of Lebanon has absorbed more than its share of refugees, now claiming the title of the nation with the highest number of refugees per capita.
For people living in refugee communities who have escaped extreme trauma and loss, the road to recovery is long, and they have urgent needs both short term and long term. We have worked with partners who help refugees throughout the Middle East, initially with two shipments to Iraq, and now to Lebanon.
They have asked us to send a container with goods for their projects, that will help with immediate needs, such as clothing and medical goods, and with longer term needs, like furniture and household goods for newly-settled refugees, and computers for their IT and education programmes.
Goods requested include:
Clothing
Toys
Furniture
Computers
Household goods
School stationery
Wheelchairs and walkers
---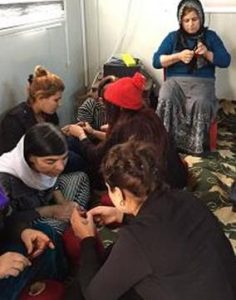 SKILLS FOR LIFE
Refugees often bring a wealth of skills and knowledge from their home countries, but can find it very hard to secure employment, or find any source of income once resettled. Our partners in Lebanon have projects to teach new skills to refugees, such as computer training for youth or sewing skills. They hope to help move displaced people from just surviving to a place of security, and hope for the future. Some of the goods from Crossroads' shipment will support these projects.
---
TECH OVER TRAUMA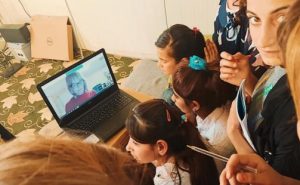 Ehklas was just a young teenager when ISIS invaded her home town. They shot the men, then captured the women and children. Even though Ehklas tried to escape with family members up the mountain, they weren't fast enough for the IS soldiers. Along with many other girls, she was imprisoned and endured many months of trauma and pain until her story took her to a new country far from ISIS, where she was safe, but left without family and having missed vital years of education. Ehklas is one of the many who benefited from our partners' Tech Over Trauma programme that helps girls and boys who have escaped ISIS captivity and human trafficking access education and counselling to rebuild their lives and qualify for higher education in their newly settled countries. Most students are located in Iraq, but some are in Lebanon, where our shipment is headed. Some of the goods from this shipment will support our partners' work in education and counselling with young refugees like Ehklas.
---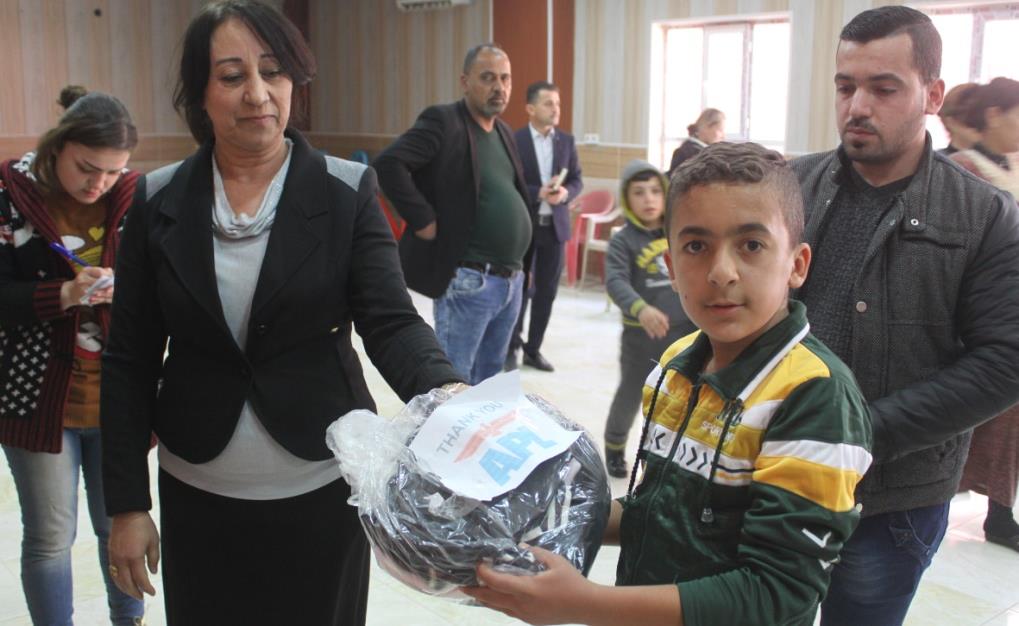 Our last shipment to these partners went to Iraq, where they run similar programmes in aid, education, job training and medical care for refugees.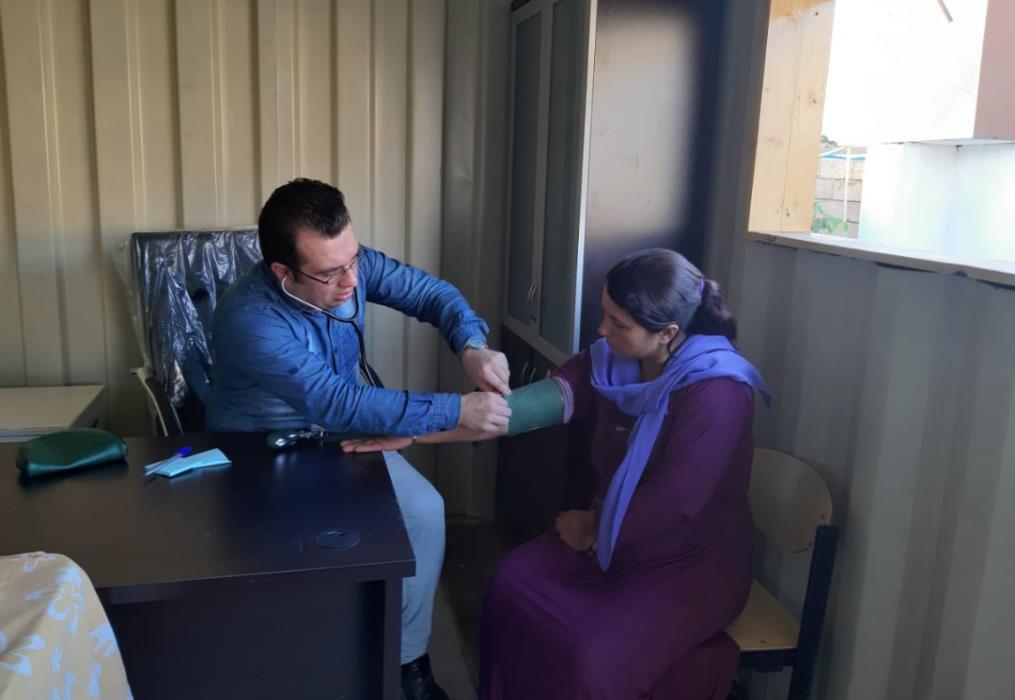 ---
WANT TO BE PART OF THESE LIFE CHANGING STORIES?
Sponsor a container: We need HK$ 50,000 to send any of our waiting shipments on their way. Email us for a list of projects needing funds: partnerships@crossroads.org.hk
Give goods: We can help your company or group find projects that need your quality superseded goods. Email partnerships@crossroads.org.hk
Volunteer: We need regular volunteers in a huge variety of roles across the work, from manual labor to administration and specific skilled roles. Email volunteer@crossroads.org.hk
Reference No : S4945B