WHO IS THIS SHIPMENT HELPING?
For decades the people of Iraq have endured the devastating consequences of internal and regional conflict. Frequent instability and the displacement of people in Iraq itself, and neighbouring countries including Syria, have hindered efforts to rebuild the country. Infrastructure has suffered, so for many, access to education is poor, the availability of resources for refugees is limited, and healthcare facilities are often underequipped. For many families and individuals even basic necessities such as clothing and bedding are hard to come by.
We are very pleased to once again be working with our NGO partners in Iraq to help tackle some of these challenges and alleviate the hardships burdening local people. After our last shipment we received feedback that highlighted the incredible impact that the provision of new beds had made for hospitals in the region. Improving health care facilities is one of our partner's main goals and, through this upcoming shipment, we hope to further increase their capacity to achieve this.
The upcoming shipment will contain a new set of modern hospital beds, as well as other medical equipment such as wheelchairs and crutches, which will increase the reach of effective healthcare in the region. Alongside this, the shipment will include books, toys, and essentials such as clothes and kitchen goods, all of which will provide a direct benefit to the children and families living in displacement camps throughout the area.
---
SKILLS FOR LIFE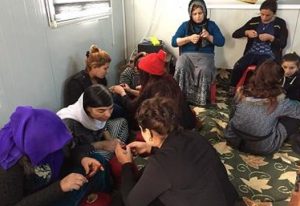 Our NGO partners are also improving lives by providing the opportunity to develop new skills.
Our last shipment included crocheting supplies, which allowed the establishment of a crochet and needlework class for displaced women.
The upcoming shipment will also include books and educational materials that will allow such programmes to be developed further.
---
A BETTER QUALITY OF CARE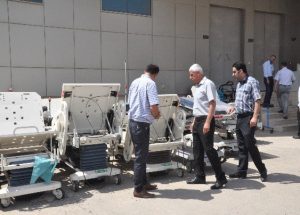 The picture shows the arrival of modern hospital beds donated in our last shipment to Iraq. These beds have allowed local hospitals to increase the number of people that they can help, and to improve the quality of care that they provide.
The impact of improved healthcare cannot be underestimated. Quality medical equipment has a long lifespan and it will provide a benefit to a huge number of people over the course of its use.
Furthermore, for each individual who relies on it, the effect is dramatic. Better equipment means better care, and better care means a better quality of life for patients. This is our partner's goal.
The upcoming shipment will build on the success of the last, and will ensure that the positive changes that were brought about can be extended to more and more people in the region.

---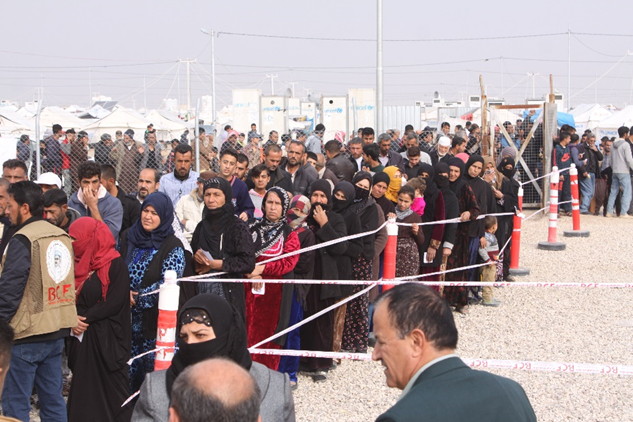 (Above) At the Mamrashan camp for displaced people beneficiaries queue up to receive some much needed support, including goods from Crossroads' last shipment to the area.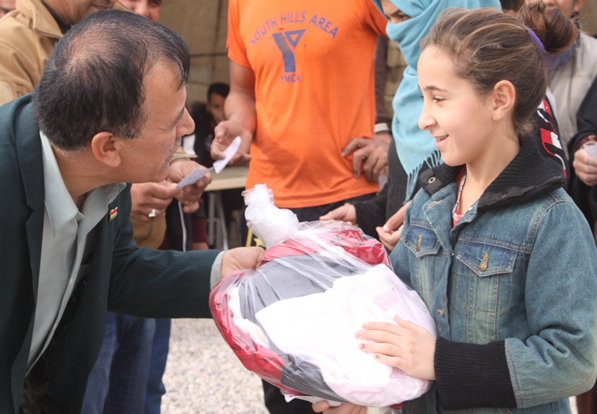 (Above) The impact of even basic necessities can be very powerful. Here a young girl at the Mamrashan displacement camp receives a new set of clothes, donated in our last shipment to the region.
---
WANT TO BE PART OF THESE LIFE CHANGING STORIES?
Sponsor a container: We need HK$ 50,000 to send any of our waiting shipments on their way. Email us for a list of projects needing funds: partnerships@crossroads.org.hk
Give goods: We can help your company or group find projects that need your quality superseded goods. Email partnerships@crossroads.org.hk
Volunteer: We need regular volunteers in a huge variety of roles across the work, from manual labor to administration and specific skilled roles. Email volunteer@crossroads.org.hk
Reference No : S4945A