WHO IS THIS SHIPMENT HELPING?
Although Ghana's economy has been steadily improving, people in rural areas are being left behind. It's the nation's north where development has been slowest. Just over 50% of people in northern Ghana are still living in poverty, many in extreme poverty.
In 2012, Crossroads shipped to a partner in northern Ghana who runs various community development programmes. Goods from this shipment were a huge boost to their work, where struggling schools received books, stationery and educational toys, and our partners' offices received a strategic investment of furniture, computers and other goods to improve the services they could offer.
"After the impact of our first shipment, we have been bombarded with requests, exceeding our expectations! For us to scale up our humanitarian services to less privileged groups who urgently need our services, we are appealing to you again." – NGO staff
We are now preparing a second shipment to this group to expand and develop their programmes. They have requested a variety of goods including:
Thousands of books to set up libraries for schools with no library, with training given to teachers in library management.

Electrical equipment and other goods for their media outreach projects, and furniture for offices.

Health supplies for severely under-resourced clinics

Clothing and basic essentials for people with disabilities and the community's most vulnerable members
---
CHILDREN OF THE ' WITCHES CAMP '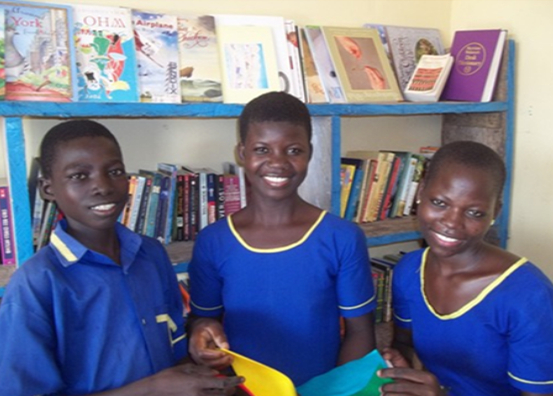 In the north of Ghana lies a community where the majority of residents are women cast out from their villages for alleged witchcraft. Their 'crimes' range from a neighbouring child falling ill or livestock dying, to dreams featuring the accused, but in each case, the women felt they must flee for fear of being killed. Now, in their new community  they support each other and their children, and live in peace, but also in poverty. When Crossroads shipped to our partners in 2012, this community was targeted for help. Children who live with the women are often ostracised and their school is under-resourced, so our partners set up a library using books from Crossroads' shipment. "The school currently has no single story book that pupils/students can use," they wrote before the shipment. "Students depend on notes provided by their teachers as the only source of reading materials." Now, for the first time, these children can expand their world and access a breadth of knowledge that had been shut off to them.
This shipment will include more books to establish libraries where previously there were none.
---

Goods from Crossroads' last shipment helped boost our partners' projects in education and community development, and this second shipment will allow them to reach hundreds more again.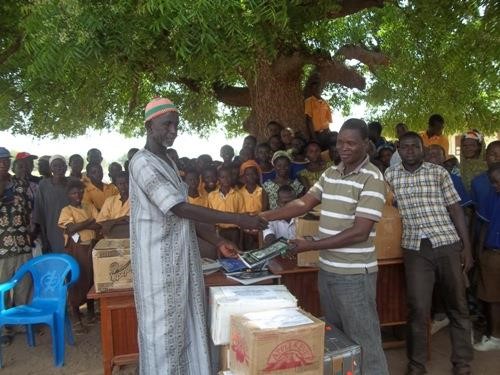 ---
WANT TO BE PART OF THESE LIFE CHANGING STORIES?
Sponsor a container: We need HK$ 50,000 to send any of our waiting shipments on their way. Email us for a list of projects needing funds: partnerships@crossroads.org.hk
Give goods: We can help your company or group find projects that need your quality superseded goods. Email partnerships@crossroads.org.hk
Volunteer: We need regular volunteers in a huge variety of roles across the work, from manual labor to administration and specific skilled roles. Email volunteer@crossroads.org.hk
Reference No : S2842A