WHO IS THIS SHIPMENT HELPING?
"In our different communities, it's a world of survival," wrote our partners on this shipment. "Many Cameroonian families live in intolerable misery and unbearable poverty. They do not live. They survive." Staff explained that when parents are desperate for money to feed the family, children stay out of school, and can end up in activities like drug dealing or prostitution to survive.
This bleak picture of life in impoverished rural Cameroon is in part due to the bitter conflict of recent years. More than 450,000 people have fled their homes because of violence, and normal daily activities like schooling and health services have been upended for thousands more people.
In the midst of these intense challenges, our partners have been working tirelessly to make sure that the most vulnerable in their communities continue to access support. They focus on widows, orphans, displaced families, and those with HIV/Aids, running programmes in education, health and job creation.
We are so pleased to be supporting their work with a shipment of goods they've requested that includes clothing, blankets, computers, furniture, toys, school text books and more.
---
MONICA'S STORY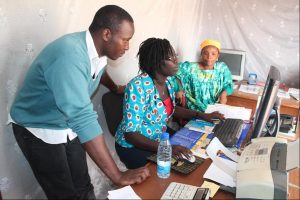 Monica's life is a true story of tragedy to triumph. Born into a poor family, Monica never attended school, meaning that when her husband died she was extremely vulnerable to poverty. Sadly, she suffered violence and abuse as a widow, but didn't know how to escape her circumstances.
Our partners reached out to Monica and invited her to join their women's empowerment programmes, where they support women to start small cooperative businesses selling goods like oil, salt and soap.
Today, Monica feels proud to be an independent, contributing member of her community."I did not go to school, I did not do any training, I never went out of my community to go elsewhere but here I am today – I have become a woman of integrity, I travel all over the country, I attend seminars with people who are grown up and well educated!"
Goods from this shipment such as office furniture and computers will help our partners improve their capacity to serve even more women like Monica.
---
WELCOME RELIEF FOR THOSE IN NEED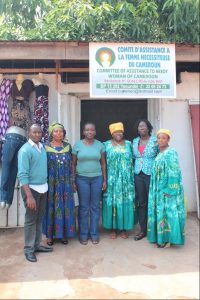 When our partners heard that they would be receiving a shipment from Hong Kong, they wrote of their heartfelt thanks at the difference the goods would make to their work:
"Really, you do not know what joy we have in the heart right now. These donations will change our life at work with adequate equipment, and especially help many needy, especially now where we supervise many internally displaced people. Thanks to this shipment, these needy people are going to breathe a little."

---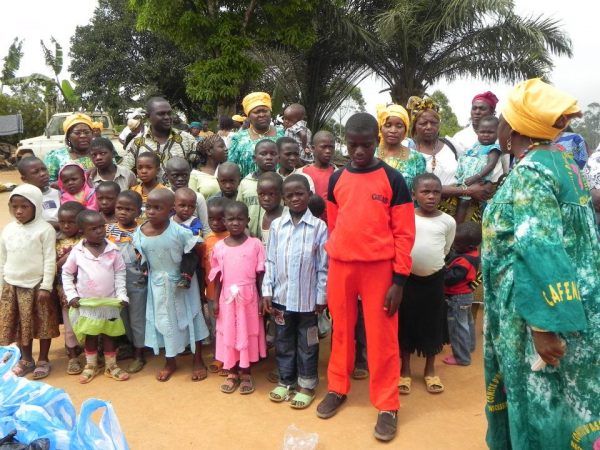 Throughout conflict-ridden North-west and South-west Cameroon, schools have been closed for children's safety. According to UNICEF, 9 in 10 primary schools and 8 in 10 secondary schools are closed or non-operational. The impact of this lost school time on the region's younger generation will be immense. We are pleased to be including school supplies and text books in this shipment, helping our partners continue educational projects for the children in their care.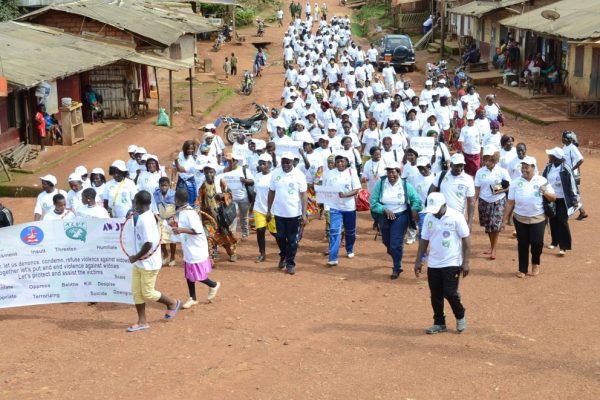 Our partners run advocacy programmes for widows, educating them on their rights, encouraging their potential and campaigning against violence and abuse of widows in the community.
REFERENCE NO. S4894