WHO IS THIS SHIPMENT HELPING?
Much of Cameroon's rural population relies on subsistence farming, which helps keep them trapped in poverty. Throughout the country, many people lack adequate access to basic social amenities such as clean water, decent sanitation and good healthcare. Furthermore, the already strained public services are now facing extra pressure from the high prevalence of HIV/AIDS, and the estimated 100,000 people who have been internally displaced by conflict in the country's English-speaking regions.
Our NGO partners in the region are committed to seeing these difficulties overcome, and they have established a number of programmes that seek to tackle them head on. Their projects address three key areas: 'Human Rights & Good Governance', 'Health & HIV/AIDS' and 'Economic Empowerment for Poor Communities'. Through education, awareness raising and the provision of material support for disadvantaged groups, they are laying the foundations to improve people's lives all across Cameroon. The goods received in this shipment will allow our partners to expand and improve their programmes, allowing even more beneficiaries to be reached.
Amongst other things, the shipment will include bedding and mattresses to furnish accommodation for widowed women, hygiene kits to improve the health and sanitation of rural communities, and instruments and books to allow young people's creativity to flourish.
---
SOCIAL AND EDUCATIONAL SUPPORT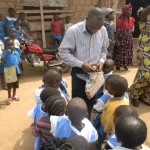 Luice works in northwest Cameroon to  run a series of social and educational support programmes for school children. These programmes are an example of partner's "carefully chosen, integrated, and holistic approach that is locally adapted to the context of each target community".
As a result of this shipment, toys and educational materials will find their way to children in programmes such as these throughout the region.
---
ENSURING GOOD GOVERNANCE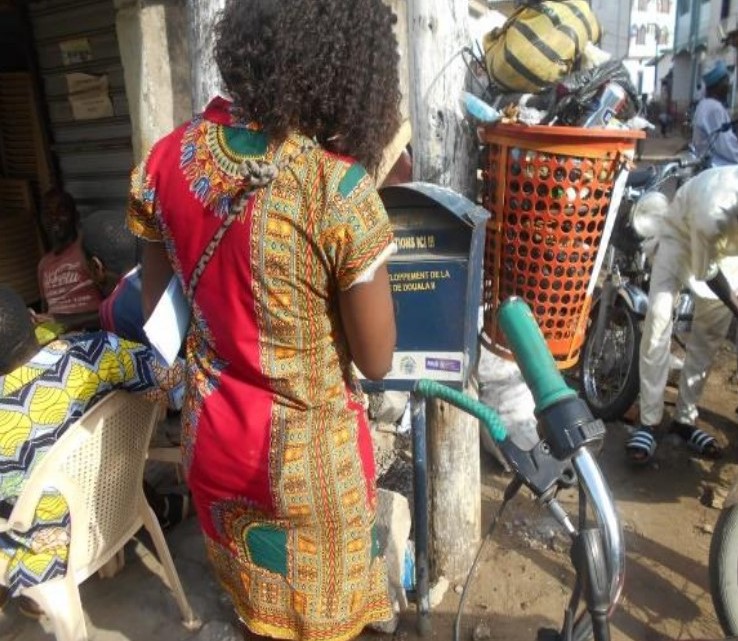 Our partners have recognised that for real change to be achieved they need to encourage people to participate more in creating solutions for themselves. They are therefore working in partnership with local governments to run a suggestion box programme, something which they describe below:
"To foster grassroots citizen participation within the different councils, we deployed supervision teams in partnership with councillors to visit, open and collect suggestions from grassroots citizens. Results revealed that in most localities the boxes were very full of suggestions to the councils and called for diverse improvements to services and policies".
Computers and other goods included in this shipment will allow our partners to coordinate programmes such as this one far more effectively, and will encourage even greater participation from the local population.
---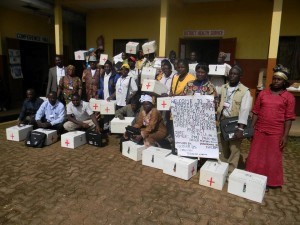 Service providers trained by our partners to improve infant nutrition and reproductive health knowledge celebrate the completion of their course.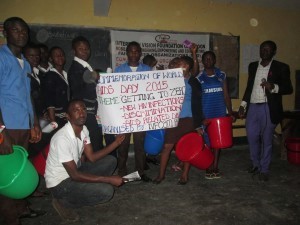 As part of the activities marking World AIDS Day in 2015 our partners launched a series of activities on High School Campuses in Bamenda.
---
WANT TO BE PART OF THESE LIFE CHANGING STORIES?
Sponsor a container: We need HK$ 50,000 to send any of our waiting shipments on their way. Email us for a list of projects needing funds: partnerships@crossroads.org.hk
Give goods: We can help your company or group find projects that need your quality superseded goods. Email partnerships@crossroads.org.hk
Volunteer: We need regular volunteers in a huge variety of roles across the work, from manual labor to administration and specific skilled roles. Email volunteer@crossroads.org.hk
Reference No : S5024