WHO IS THIS SHIPMENT HELPING?
Ranking just 151 out of 189 on the Human Development Index, Cameroon's population face many challenges. Across the country access to education, healthcare and employment opportunities are lacking and people struggle to break the cycle of poverty. This situation is most acute in rural areas, where poor economic development and insufficient infrastructure limit many to a reliance on small-scale farming. Furthermore, tension and violence in the country's English speaking regions are exacerbating Cameroon's difficulties, with growing conflict causing the internal displacement of many thousands of people.
Our NGO partners in the region are coordinating several programmes to help address Cameroon's challenges. Their main focus is educating women and young people, empowering them with the skills they need to pursue new opportunities and start their own businesses. Alongside this however, they also offer support services to society's most vulnerable, carrying out relief activities with orphans, and those made homeless by the current crisis.
To support our partners' various programmes, this shipment will include:
Books, stationery, clothing, sports equipment, computers, beds, chairs, bicycles, musical instruments and much more. Amongst other things, these goods will allow them to expand their classes, provide relief to displaced people, and ensure children have access to a holistic education.
---
KEY PROGRAMMES AT OUR PARTNERS' FACILITIES
The Unique School Project:
Nursery and primary education for orphans and vulnerable children
Women's Empowerment Workshops:
Skills training to improve employment opportunities for women
Youth Vocational Training:
Practical skills classes in IT, electrical skills and sewing
---
FEEDBACK FROM OUR LAST SHIPMENT
When Crossroads last shipped to these partners, some years ago, we included school desks and chairs in the shipment.
"Before then the children were sitting on crowded worn-out wooden benches and some were writing on the floor," wrote staff. "Some children could not be enrolled due to lack of sitting places in classrooms. The learning process was hampered as children could not write well. These tables and chairs are still in good condition and will still be in use for many years to come!"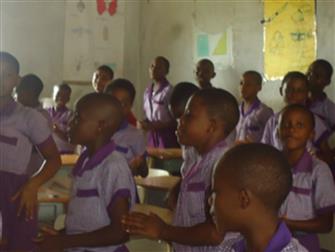 Likewise, beds and mattresses that were given to an orphanage made a significant difference to the lives of the children.
"Before then, many of the orphans were sleeping on mats on the floor. Many of them were often sick," they said. "This has totally  changed the living standards of the children. The  general  health of orphans has since greatly improved."
We are excited to be investing once more in the lives of these vulnerable children with goods from this second shipment.
---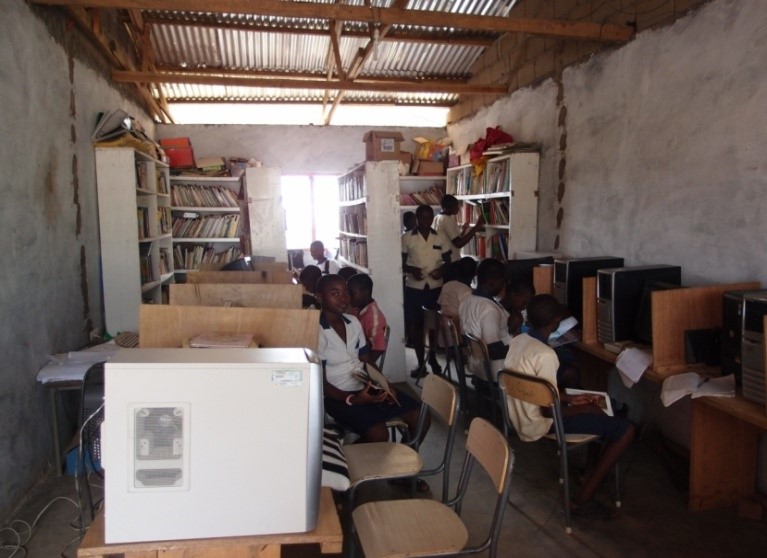 A computer training class underway at our partners' school, with furniture from Crossroads' last shipment to this community.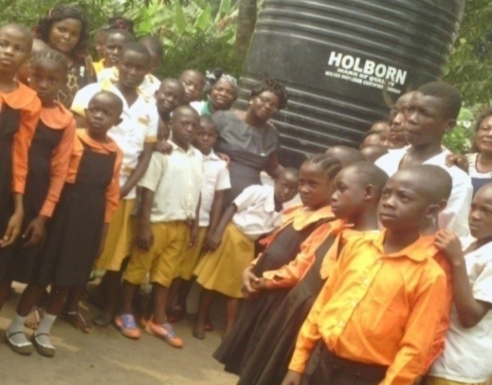 Our partners have worked closely with this orphanage, helping them with mattresses and beds from Crossroads' last shipment, as well as improving their water supply so that they now have piped water.
---
WANT TO BE PART OF THESE LIFE CHANGING STORIES?
Sponsor a container: We need HK$ 50,000 to send any of our waiting shipments on their way. Email us for a list of projects needing funds: partnerships@crossroads.org.hk
Give goods: We can help your company or group find projects that need your quality superseded goods. Email partnerships@crossroads.org.hk
Volunteer: We need regular volunteers in a huge variety of roles across the work, from manual labor to administration and specific skilled roles. Email volunteer@crossroads.org.hk
Reference No : S2899A