WHO IS THIS SHIPMENT HELPING?
In small villages in Cameroon, it is difficult for even the most dedicated teachers to make a difference, when they lack basic furniture, stationery, books and teaching aids, let alone computers, sports equipment and other enriching resources.
We are shipping to an organisation that focuses on health and education to empower poor families to be able to lift themselves out of poverty. We have shipped twice before to support the work of this group, and they've now asked for a third shipment to keep up with their expanding programmes. In the past 5 years, they have increased their staff, projects and scope of activities, with new programmes for reading and writing, computer literacy, and community education advocating for keeping girls in school, and preventing early child marriage.
It is difficult though, to give students the care and attention they need, without enough resources. "Working with these schools has been a challenge," they said. "They lack basic school chairs, tables and basic office materials to use as teaching aids."
We are privileged to be preparing a shipment of goods to support their work, including school furniture, computers, stationery, books, educational aids, recreational equipment, clothing and household goods.
---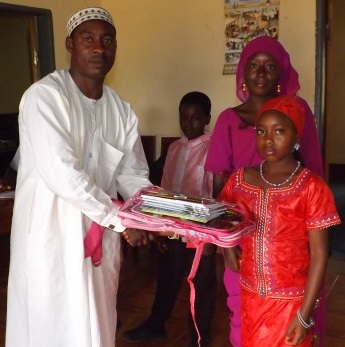 Ajara, aged 11, is a walking example of education's transformative power. Pictured here receiving a pack of books and stationery from Crossroads' previous shipment, she said, "I was raised believing that a girl's future is in her husband's house. I had big dreams but I never thought they would come true."
She credits her determination to stay in school and go to college, to the support of Crossroads' partner organisation.
"I'm grateful that they are here to support girls like me in my village finish their education. They really care for children and their well-being."
---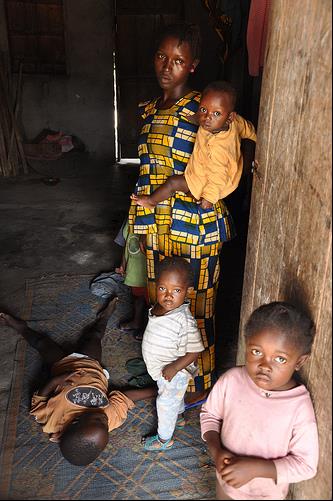 Conducting a survey in Cameroonian villages involves some serious leg-work! When staff from our partner NGO wanted to research their target area, they walked door-to-door visiting hundreds of people, talking to them about their lives, their needs, and what would help them get ahead.
"This led us to discover that many families in the project areas lack basic housing equipment like pots, spoons, cups, plates, radios to listen to the news… some homes lack mattresses, basic after-school learning materials and bed covers for children," they said.
They told us that a second shipment from Crossroads with these sorts of goods will go a long way in helping meet people's basic needs, so that they can focus on other areas of life like keeping their children in school and finding better employment.
---
"A typical public school classroom can consist of 80 students or more, to one teacher," said our partners.
They saw a need for more individualised attention to help children strengthen their reading skills, so they started their 'Remedial Reading Programme'.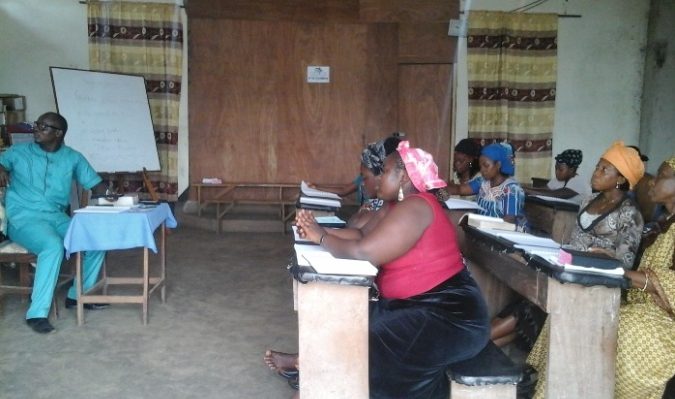 It is helping not just village children but also adults with low literacy (above), using exercises in alphabet and word recognition, pronunciation and sentence construction. The project is being held back, though, by a lack of books, stationery, desks and chairs, which they hope to receive from Crossroads.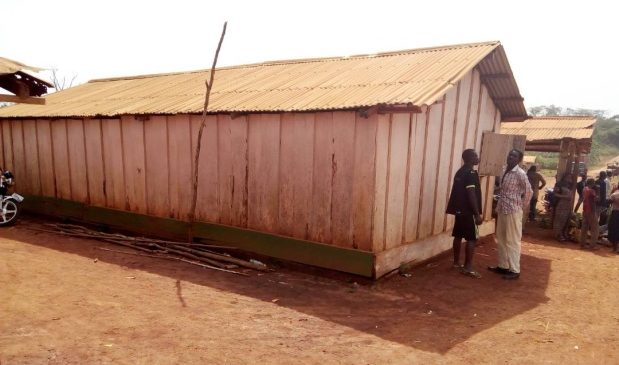 Facilities and buildings may be basic in our partners' target communities, but with support, and more resources, they know that children have the potential to escape the poverty cycle. Since 2017, they've reached 4,300 students with education enrichment programmes, and since 2013, almost 700 have benefited from their computer literacy project.
---
WANT TO BE PART OF THESE LIFE CHANGING STORIES?
Sponsor a container: We need HK$ 50,000 to send any of our waiting shipments on their way. Email us for a list of projects needing funds: partnerships@crossroads.org.hk
Give goods: We can help your company or group find projects that need your quality superseded goods. Email partnerships@crossroads.org.hk
Volunteer: We need regular volunteers in a huge variety of roles across the work, from manual labor to administration and specific skilled roles. Email volunteer@crossroads.org.hk
Reference No : S3190B