WHO IS THIS SHIPMENT HELPING?
Our partners in Cameroon paint a picture of how difficult it is to break free from poverty, with severely under-resourced schools, hospitals and medical facilities:
"In our communities, more than 70% of children find it hard to complete each school year because of lack of books, materials and paying fees. The schools lack learning materials," wrote our partners.  "Almost all health facilities in the area lack equipment and aren't able to fully meet the needs of their patients." In most communities it is difficult for people to even reach the hospital, because of a total lack of transportation. Even when they trek for kilometres to get there, there is no equipment, or not enough beds."
With few employment and training opportunities for youth, our partners' programmes with young people and single mothers are a filling an urgent need. "Because the rate of unemployment continues to increase, many youths become violent and are a source of troubles in communities like sexual abuse and prostitution." We are pleased to be supporting the work of these partners, as they seek to empower their communities through training, education, health support and more.
We are shipping goods like sound equipment, clothing, furniture, office equipment, beds and bedding, recreational and educational toys, and more.
---
MARY'S STORY
Mary is a widow with three children. She was married to a farmer, and while he was the breadwinner, Mary had no need for further education or job training. When he died at just 28 though, she was left hopeless. Three months later, her farm was taken back by her husband's relatives, meaning Mary and her children were now homeless. Feeling desperate, Mary turned to prostitution, which led to her becoming pregnant with a fourth child. When our partners met her, she felt ashamed and unworthy of help, but she soon blossomed with 12 months of intensive training in tailoring skills. Today, with all her children in school, she's financially independent and employing two other women in her tailoring shop.
This shipment will include goods to support the tailoring programme that helped Mary and other single mothers.
---
THE NGIDA FAMILY'S STORY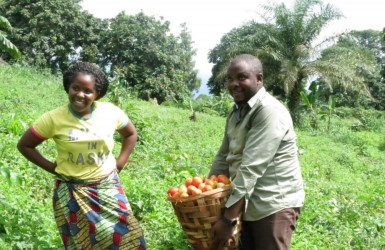 Even though Grace and Njih both hold university degrees, they found themselves unemployed, like so many of their peers. In this part of Cameroon, research says 36% of university graduates can't find work in their chosen field. The couple felt disheartened and unsure how to earn a living – "it all felt hopeless," said Grace – until they were accepted into our partners' agricultural programme.
They learnt organic, sustainable farming practices, they were given a starter pack with tools and seeds, and now grow enough to live on, with big dreams of building their business further and employing people from the community.
With their university training, they feel well-placed to invest into their community, and build a successful business that benefits those around them, while staying in the country that they love.
Our shipment will include goods to support projects like the agricultural programme that helped Grace and Njih.
---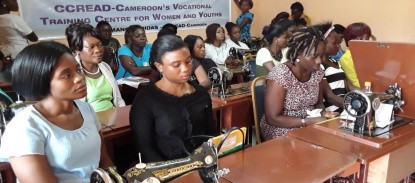 Training in skills like tailoring and farming are helping our partners' clients break out of poverty. Goods from this shipment will be used to help administer these projects, and equip them so they can help more people.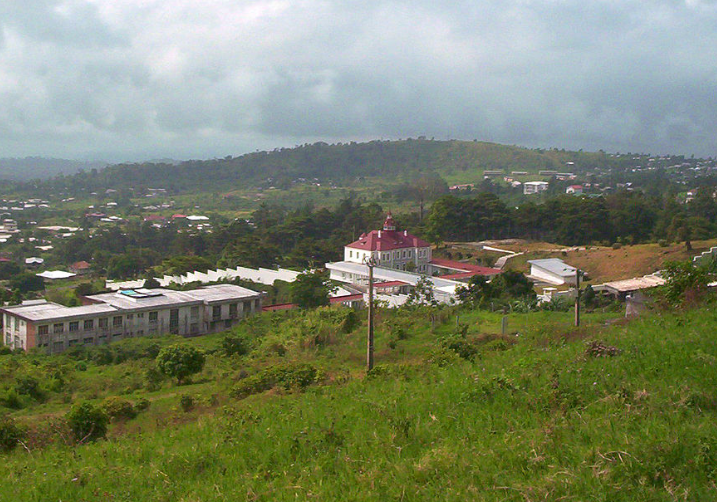 Cameroon's South-West region, where our shipment is headed, is a green, lush environment, with small rural communities, and larger towns like Buea, the region's capital (pictured above).
---
WANT TO BE PART OF THESE LIFE CHANGING STORIES?
Sponsor a container: We need HK$ 50,000 to send any of our waiting shipments on their way. Email us for a list of projects needing funds: partnerships@crossroads.org.hk
Give goods: We can help your company or group find projects that need your quality superseded goods. Email partnerships@crossroads.org.hk
Volunteer: We need regular volunteers in a huge variety of roles across the work, from manual labor to administration and specific skilled roles. Email volunteer@crossroads.org.hk
Reference No : S4884