WHO IS THIS SHIPMENT HELPING?
Despite being one of Africa's most stable democracies, Benin is one of the world's poorest nations. Most of Benin's population rely on agriculture to survive, which leaves them vulnerable to changes in climate and world markets.
Crossroads is shipping to a group that provides education and vocational training for children, young people and women without professional qualifications. In their ten years of operation, they have seen 50,000 people benefit from their training programmes. The group plans to establish an Internet-based computer training centre by 2020 and to build a community centre by 2025. To help achieve these goals, our partner has requested a shipment of goods for their projects and also to improve their own facilities to administer their programmes more efficiently and effectively.
Goods requested include:
Clothing and shoes
Electrical goods
School desks and chairs
Bicycles
Stationery, fabric and more
---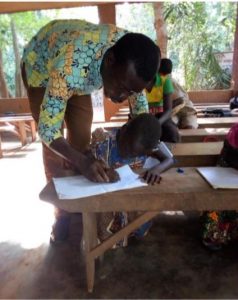 Children who struggle with reading and writing can be completely left behind in schools that don't have special programmes to support them. Many drop out of school early, and then find it hard to get decent work. Our partners come alongside children to help give them the extra support they need to catch up, and continue thriving at school.
Some goods from this shipment will help support our partners' educational projects.
---
DIANE'S STORY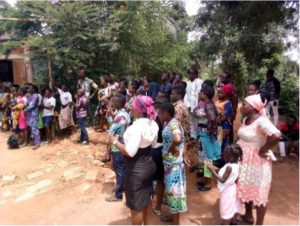 Diane, a married mother of four children in difficult circumstances, could have become a statistic – another rural woman trapped in the poverty cycle, living a basic subsistence life. Thankfully, though, Diane was able to access our partners' training programme. She signed up for entrepreneurship training, learning small business skills, how to manage money, how to produce goods that will sell well, and so on.
Today, she's a successful soap producer and sells processed fruit juice at the markets. The income she earns is enough to lift the status of her family from just 'surviving' to having hope for a more secure future. Our partners have seen an astonishing 50,000 trainees pass through their training programmes, and goods from this shipment will help them administer these projects to reach more people.
---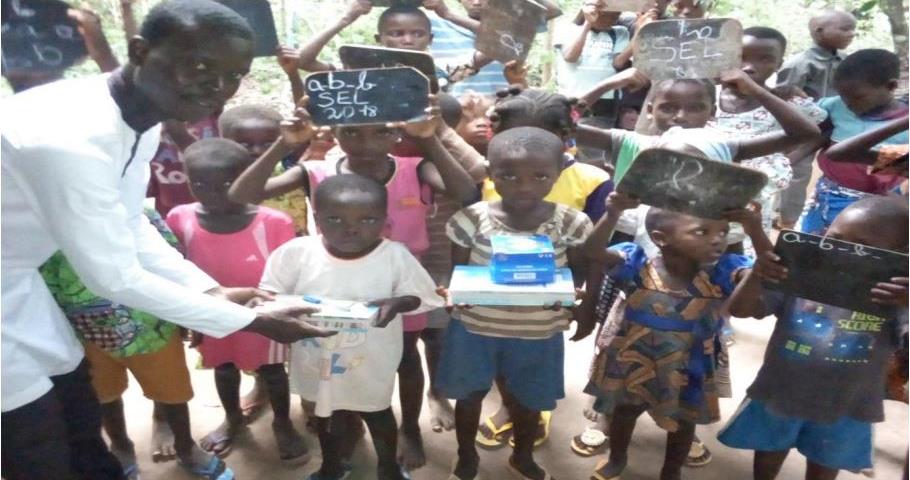 Our partners in Benin have been helping provide children and women with education and vocational training for over 10 years. The group has trained over 50,000 beneficiaries.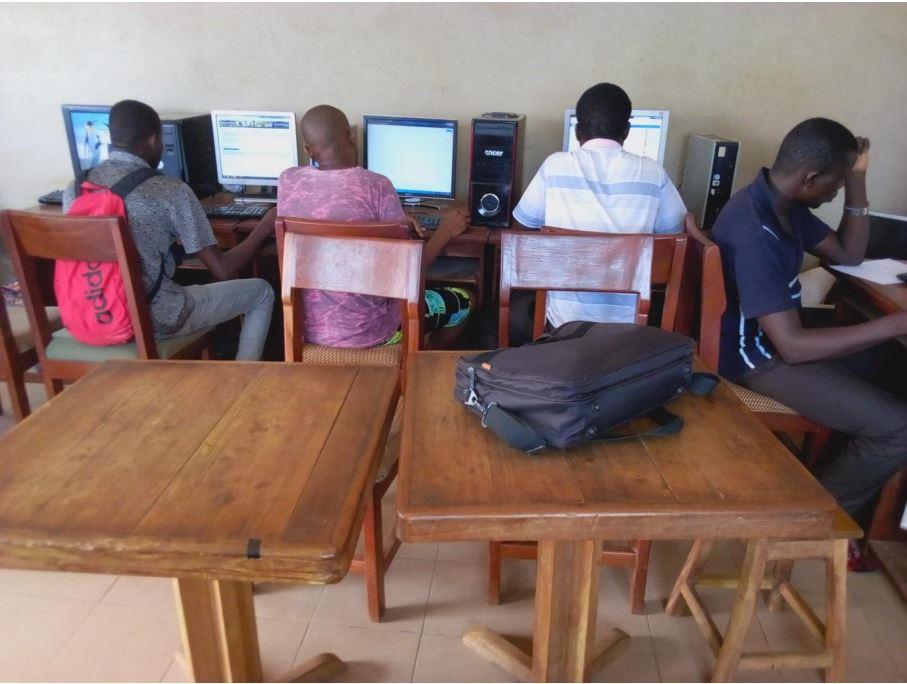 This facility operated by our partner provides beneficiaries with training on a range of programmes.
---
WANT TO BE PART OF THESE LIFE CHANGING STORIES?
Sponsor a container: We need HK$ 50,000 to send any of our waiting shipments on their way. Email us for a list of projects needing funds: partnerships@crossroads.org.hk
Give goods: We can help your company or group find projects that need your quality superseded goods. Email partnerships@crossroads.org.hk
Volunteer: We need regular volunteers in a huge variety of roles across the work, from manual labor to administration and specific skilled roles. Email volunteer@crossroads.org.hk
Reference No : S5252