WHO IS THIS SHIPMENT HELPING?
Life in Uganda can be challenging. In the regions where our local partners work over 80% of people live in poverty, with many earning less than $1.40 a day and lacking the resources to have more than one meal. In a situation where even those who work cannot earn enough to cover basic necessities, clearly there is a need for change and new opportunities.
Thankfully, through the hard work of our partners, change is coming. By engaging with communities across Uganda, our partner NGO seeks to enrich people's lives by improving facilities and encouraging the expansion of skills and vocational training. With the help of goods in this shipment, they can provide not just the basic necessities which people so desperately need, but also the means to become self-sufficient and ensure such need will not arise again.
The goods received from Crossroads by our partners will be used to furnish schools and hospitals. These goods will enable them to start new classes and teach new skills, as well as helping to improve the standard of medical care in their community. They will set people up with the resources and facilities they need to build a brighter future.
This shipment will include:
Clothing and footwear

School classroom furniture

Hospital furniture and wheelchairs
---
LUBEGA'S STORY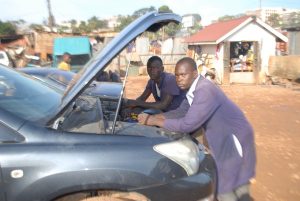 Lubega was forced to drop out of school when his family became unable to pay his tuition fees. He never had the chance to attend high school and, after leaving his home town to search for work, had nowhere to settle. Our partners referred Lubega to a motor garage where he has since been working for three years, initially as a trainee and now as a motor vehicle mechanic.
As well as supporting himself, Lubega is using the money he earns to pay for his younger siblings to complete their schooling.
This shipment will include goods to support the programme that helped Lubega and many others.
---
AYILURU'S STORY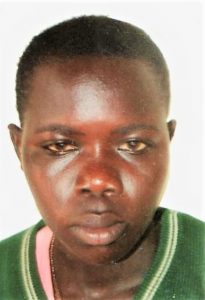 Ayiluru was 17 when she was found by our partners on an early February evening. She had been wandering the streets of Old Kampala, sent there by her aunt under strict instructions to find work. Ayiluru did not know a single person in the city, she had no formal training or skills to offer, and she did not know where to begin her search. She was lost and in need of help.
After being taken in by our partners, Ayiluru was given counselling and referred to a vocational centre for training. Eight months later, she attained a certificate in hairdressing. Today, having found employment in a salon in Najjanankumbi, Ayiluru is using her new skills to create a better future for herself and her family.
The vocational training that was so crucial to Ayiluru's success can only be provided if there are good quality facilities for students and teachers to use.
Goods from this shipment will allow our partners to continue providing new opportunities to people like Ayiluru across Uganda.
---
Healthcare facilities in many areas of rural Uganda often amount to little more than a place where patients can meet with a healthcare professional. Facilities and resources are desperately needed.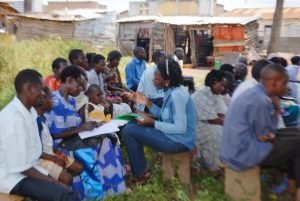 Schools have no shortage of keen and enthusiastic students, but they require help in providing the basic necessities which make classes possible.
The school furniture sent in this shipment will be invaluable to both students and teachers.
---
WANT TO BE PART OF THESE LIFE CHANGING STORIES?
Sponsor a container: We need HK$ 50,000 to send any of our waiting shipments on their way. Email us for a list of projects needing funds: partnerships@crossroads.org.hk
Give goods: We can help your company or group find projects that need your quality superseded goods. Email partnerships@crossroads.org.hk
Volunteer: We need regular volunteers in a huge variety of roles across the work, from manual labor to administration and specific skilled roles. Email volunteer@crossroads.org.hk
Reference No : S4689