Thailand: Job creation in the red light district
It's hard not to grieve over the streets of Pattaya, Thailand, with the exploitation and other tragic stories usually written there. The business 'booming' on its streets is largely sex work: a massive industry which provides a means of survival for an estimated 35,000 women and men. Not all want this kind of work. Some are pushed into it by the financial need of their parents, even their own spouses, in order to pay the bills. With the arrival of Covid, though, the bars closed and, suddenly, thousands were destitute without access to some of the official safety nets.
One of Crossroads' partners, Tamar Centre, was established to reach out to sex workers. "It's devastating," they told us. "Thousands of people lost their jobs when the bars needed to close during lockdown. Now the bars have re-opened but many have been bankrupted already because they don't have enough customers. Every day we hear about more bars, shops and restaurants closing. Every day more people are on the streets without jobs. Those who have the least are just left with no one caring for them. The situation will continue to get worse," they said. "All we can do is help."
When we spoke with Tamar staff, they were in the middle of an intensive food package campaign, trying to meet some of the urgent immediate needs of those they care for.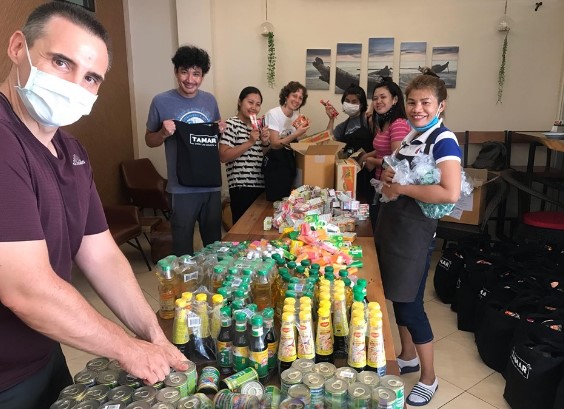 Their work goes far deeper than daily bread, though. They teach new skills to women who want to break out of the sex industry, and employ many in their cafe, shop, salon and other projects. They even visit the home villages of women to help educate families there about the risks of trafficking and falling into prostitution when seeking a new life in the city.
We've partnered with Tamar for many years, selling their handmade cards in our Handicrafts shop, produced by women transitioning out of the sex industry. When their business was crippled by Covid, they reached out to us with a suggestion: what if Tamar's workshop were to create Crossroads' 2020 Christmas cards? "If you would place this order, it would give us the opportunity to employ many women for this, and would give the women a job and an income," they said.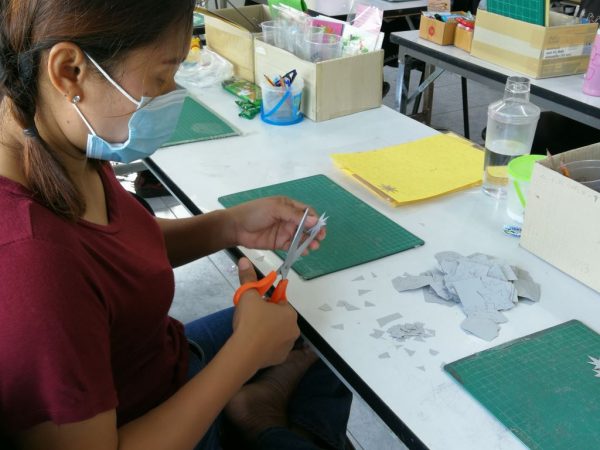 So, we placed our order! The ball is rolling, and they have already started employing some of the women in their projects to begin work on our 2020 cards (pictured above), ready in time to spread much-needed joy to the world at Christmas.