For decades, refugees from around northern Africa have fled to Egypt to escape horrors like persecution, rape and genocide, yet they find that life in their new home is still a struggle. Finding safe, fair employment can be almost impossible.
For Sudanese refugees, the situation is particularly dire. 75% of the Sudanese refugee community in Cairo is trying to survive on less than $1 a day. Finding a proper job, with fair conditions and a decent wage, is almost impossible.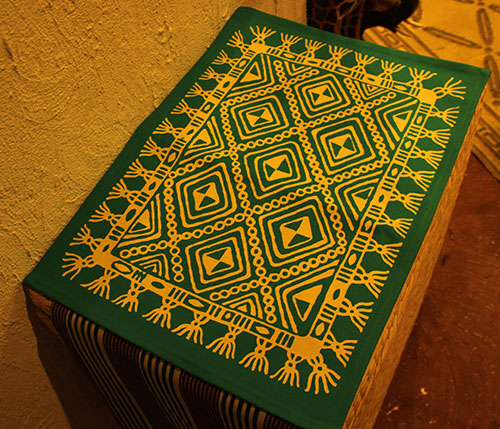 Almost 30 years ago, a small group of displaced Sudanese people in Cairo were battling this same problem, so they started a little workshop to make some means of living.
They began with beadwork and printing t-shirts with simple stencils. After a while, they introduced basket weaving. They named the project "Tukul", which means "small hut".
Today an established social enterprise, Tukul produces and exports a large range of beautiful, vibrant products that reflect the style of the refugees' home nations. Global Handicrafts sells several of the Tukul range, including their gorgeous tea towels, perfect for your Fair Trade kitchen!