Empowerment through education
This shipment has arrived! Click here to read more.
While Tanzania has not experienced the violence plaguing some neighbouring African countries, the country's peace and stability has not translated to national prosperity.  Nearly one in three people are still living in poverty, totalling around 12 million people. Those in rural areas are more affected by the economic troubles, with the poverty rate almost double that of more urban areas.
For the last 16 years our partner NGO has worked hard to improve the health and economic development of rural communities by providing them with the tools and education they need. 70% of their economy depends on agriculture. However, the communities lack adequate tools and technology to farm. With limited income, family health suffers, and issues like malnutrition in infants are widespread.
Items that we hope to send in this shipment include farming equipment, desks, chairs, medical equipment and household items. These goods will help our partners continue to run programs to help their communities. Some of these programs include:
Educating new parents on nutrition and childcare.
Providing financial assistance to local communities.
Educating women in farming techniques.
Providing milk and poultry to ensure every child gets a nutritious meal each day.
---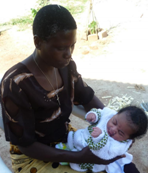 K's story
When K's first child was born, she didn't have access to information about child nutrition, and the child was severely malnourished. When she became pregnant for the second time and she met with a volunteer from our partner NGO who taught her the importance of nutrition. Her children are now 13 months and 1 month old and thriving.
---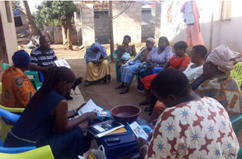 Halfan's story
Halfan is 38 years old and his wife is pregnant. Like many first-time fathers he is anxious about being able to care for his wife and their unborn child. Halfan met with our partner NGO who enrolled him and his wife in their programme to educate expecting parents on the importance of a nutritional diet.
Before starting the course, Halfan didn't know about the nutrients that expecting mothers need. He told our partner NGO, "When I attended this program, I asked many questions. I realised that it is so important to give my wife nutritious food so that she and my unborn child are healthy and can fight any illnesses. Thank you for this program and please continue to help the many men who don't know the importance of nutritious food to their wives and children".
Goods from this shipment will help our partners to continue and expand these programmes.
---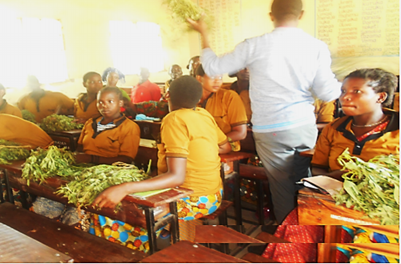 Our partner NGO has set up a programme which aims to teach women in the community farming techniques. They can use these skills to provide food for their family and sell food to provide an income.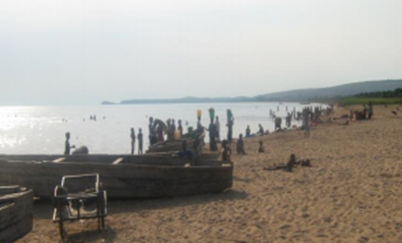 People spend a large part of their day travelling from their homes in the hills to collect fresh water. Our partners hope to install water pumps to ease this burden, they said, "This will free up time for children and women to engage in education and other socioeconomic activities".
---
(S5535)