One of the most powerful trends in recent years is the way in which companies are making their expertise and core competencies available to address global issues. Corporate Social Responsibility has changed the landscape of engagement and we, for one, are very grateful. Corporate partnerships empower us to help those we serve. We've featured a few examples on this page.
Companies donating core competencies
We are indebted to the companies who help us help others by giving their services in a wide range of sectors.
Legal Services: Freshfields Bruckhaus Deringer, Skadden, Hogan Lovells, Cordells
Audit: BDO (formerly Grant Thornton)
Humanitarian Transport: APL, Maersk, Oriental Logistics, Shenship, Swire Shipping, Zim
Information Technology: Microsoft, Cisco, Qlik, Atlassian, ThoughtWorks
Architects: Nelson Chen Architects
Engineering: Arup
Design: Hong Kong Disneyland, M Moser
PR consultancy: Executive Counsel
Food: La Rose Noire, Feeding Hong Kong, Pret a Manger, Foodlink
Product donations: Many kindly donated product including Allen & Overy, Alpha Appliances, AIG, AXA Group, Baker & McKenzie, Bank of America Merrill Lynch, Bellanis, BNP, British Council, Carrefour Sourcing Asia, Cathay Pacific, Cisco, Clifford Chance, Dymocks, ESF, Ernst & Young, Global Sources, Grand Hyatt, H & M, Hermes, Hong Kong Disneyland, Hong Kong Rugby Union, Hong Kong
Sanatorium & Hospital, HKUST, IKEA, JP Morgan, KPMG, Langham Hospitality Group, Li & Fung Group, Linklaters, Mandarin Oriental
Hong Kong, Marks & Spencer, Microsoft, Nike, Ocean Park, Ralph Lauren Asia Pacific, Sino Group, Starbucks, Swire, Tesco, UBS AG.
---
Refugees in Calais 'Jungle'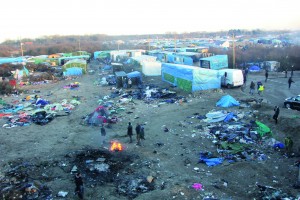 The calls began in earnest mid 2015 as a surge of global interest grew in response to the refugee crisis. In Calais, France, an informal camp appeared, known as the 'Jungle'. It grew rapidly, though without decent facilities or permanent shelter. There were hundreds of unaccompanied minors among the refugees, children in hugely vulnerable situations. Through our Global Hand service, many people across the channel, in the UK, wanted to reach out. Our Global Hand office ran hot, throughout the duration of the Calais Jungle, guiding donors by phone and email to see the needed goods reach those stranded in this heartbreaking location.
---
Volkswagen Gives Us Wheels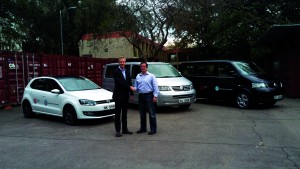 Volkswagen astonished us by donating two people passenger movers, Caravelles and a Polo, perfect for moving our team around. Rather than sell these slightly used company cars, Volkswagen chose to donate them to us. An awesome gift!
---
Facts at a Qlik!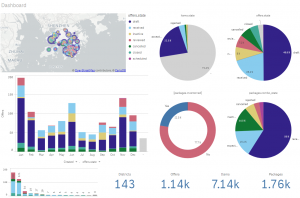 Facts, figures, data… The creative IT company, Qlik, 'automagically' lets you see your data through different 'lenses' , in visual form, or graphs or charts. That 'view', in turn, lets us manage our systems better which means we can better serve people in need. Amazingly, Qlik has donated its services to us. Their example is proof positive that companies can help people in need by using their expertise. And all at a 'Qlik'!