He had to be one of the least likely candidates in London's 2012 Paralympics.
In 2010, Haiti's massive earthquake had robbed Leon of his wife, eight children, home and mobility. Our Global Hand UK director, Ben Solanky, met him, soon after, while visiting the devastated area to follow up on a Crossroads medical support shipment.
Starting new life, as a paraplegic, was tough. As one observer put it, "If you are handicapped, you are a nobody in Haiti."  In response, the hospital caring for Leon came up with a bold idea. What if Leon could be trained for the London Paralympics? Might he become a hero of hope, a champion for those with disabilities?
It was, clearly, a dream. The resources needed were massive and Haiti, already a struggling economy, was stretched to capacity by the earthquake damage. The hospital team rated their chances of success at 1%.
Undaunted, though, the group called their project 'The Dream' and looked for partners. Ben's team responded. It seemed a good fit given for Global Hand: given our stated goal of being 'the partnership people', those who bring together partners to make a difference.  Ben and his UK team joined The Dream and brought together a range of parties. Companies included the international legal firm Hogan-Lovells and Virgin Unite. Committed individuals included a UK based family who had lost a son, a UN worker, to the earthquake.
Leon received the care, the training and the massive international support to qualify. One week before the Olympics, he heard he would be going.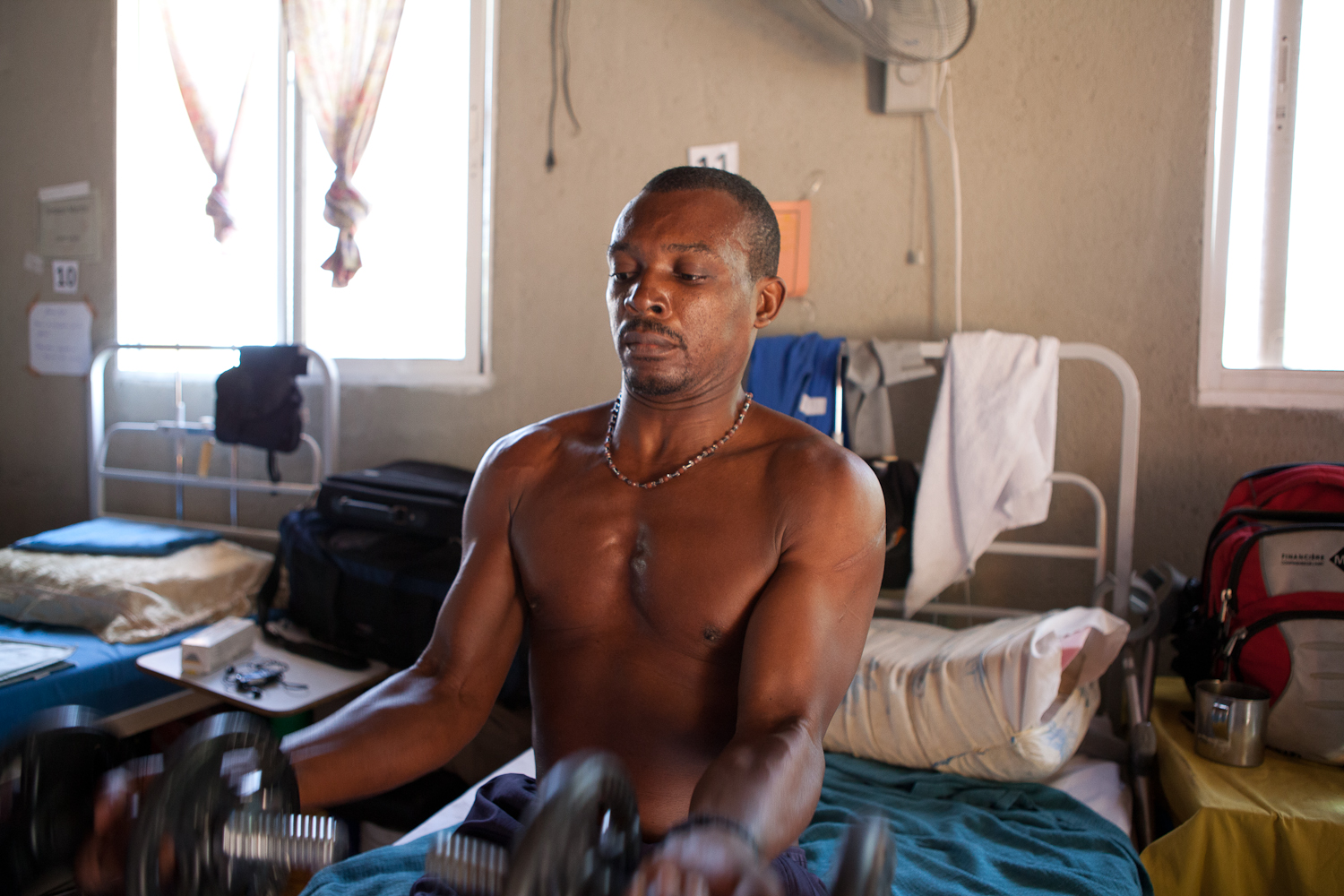 As Leon finished his hand cycle race, seventh on the international stage, he told The Times: "If my family were here they would be proud of me. I raced this for them."
Ben Solanky concludes, "We believe partnerships are powerful. Seeing The Dream achieved was a wonderful illustration of this principle." Global Hand is all about bringing strategic partnerships together to change lives.