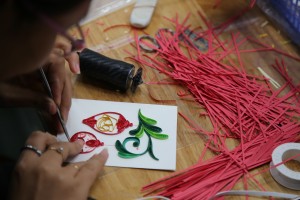 It will come as no surprise that Vietnam's rural villages see many trapped in poverty. What is a surprise, perhaps, in today's world, is that this grip is much stronger on women than men. As a young girl, Huong took every step she could to change that story. The odds were not in her favour. Her father had died when she was little and her mother, dependent on seasonal earnings from their little family farm, needed to bring up five children alone. "All I can give you is education," she told her children. "Study, study, study!"
Huong did. So did her five siblings. Three of them, all boys, received scholarships for medical school. Huong applied for a scholarship as well but was told 'a girl from the village doesn't need to go to college.'  She eyed her options. She knew girls from the village who had left to find their own way forward, only to fall into sex work in neighbouring Cambodia. She knew of others, too, who had ended up working in a dark, dusty lacquerware factory: places where workers are often in poor health and where wages are so low that they provide no way to get ahead.
Huong's choices were bleak until, miraculously, an organisation agreed to sponsor her tertiary education. She was on her way. She studied hard, graduated and then won an internship with a major company. She moved from strength to strength in the business world, never forgetting how it felt to be a small village girl with big dreams.
To that end, Huong has taken another step in her battle to see doors opened for other young women who are trapped as she was. She has found a niche business in papercrafts: specialising in the art of quilling greeting cards. She started with just 10 women employees, but has now grown to 300 staff, never straying from the goal of paying a fair wage to every employee. Her wages are 25% higher than the local rate, but she wants good working conditions for her employees. She also gives maternity leave and healthcare benefits and strictly limits working hours to avoid exploitation.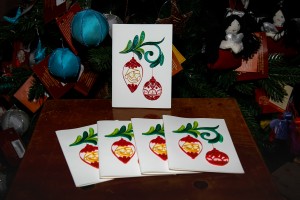 In the five years since Huong started the business, 2,000 young employees have been trained, most of them women from rural provinces. "Of course, this is a business," she says, "but the way I look at it, it's not about the bottom line. It's about how many jobs I can create for young women, to give them financial independence and a stable family."
It was our joy to support Quilling Card this year when we chose them as the producer for our 2017 Christmas cards. They've done a beautiful, professional job, testament to a woman with great vision and great values.