Fair Trade Buys Goats
Yunnan, South-Western China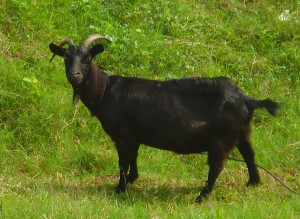 When is a goat worth more than a goat? An odd question, perhaps, but for one group of women in South-Western China, the answer is empowering! In our fair trade marketplace, we sell handiwork made by these women and, with the profits returned, they have just bought new goats. The goats produce three very valuable things: milk for their families and for extra income, new baby goats that will spread the benefit to more in their community, and lastly…ahem… fertiliser! (The manure produced by their goats means they don't need to buy fertiliser for their farms, cutting costs and makes their produce organic.) The goat project, kick-started by our 'fair trade premium' payment, began with a new goat for 10 families, but as they produce more baby goats, the project is expected to help 200 families in Yunnan! We love the multiplier effect of fair trade.
Turning Trash into Treasure
Haiti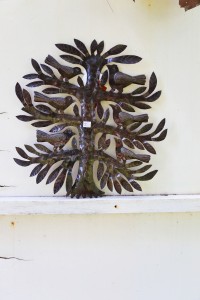 It's true what people say. Recovery from a disaster can take decades. Haiti is one example. Six years on from their devastating earthquake, in January 2010, the country continues to battle to find full recovery. More than half the population lives below the poverty line and jobs are scarce. Yet fair trade is having an impact. Creative Haitian artisans have found
a way to take used metal drums and recycle them into beautiful works of art. For many of the artisans with fair trade organisation, Comite Artisanal Haitien, the money they earn making these crafts is their sole income.
Angels of Hope
Mongolia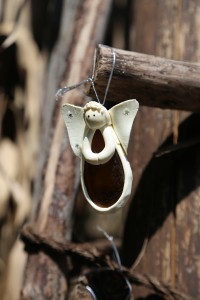 MONGOLIA: Made from broken glass bottles, these angels are produced by Mongolian women whose lives are affected by alcoholism. With proceeds going to support families of recovering alcoholics, they show that from the very thing that breaks lives, something beautiful and full of hope can be formed.