WHO IS THIS SHIPMENT HELPING?
Since late 2016, a conflict has been worsening in Cameroon between the French and English speaking populations. Tensions and violence have forced more than 160,000 people to flee their homes, becoming refugees or internally displaced people. Our partners in Cameroon on this shipment are working hard to continue to support health, education and human rights amidst the often chaotic conditions faced by their communities. "Most of the schools have been closed," they write, "and the children are being deprived of their right to education."
We have shipped twice to these partners, and both shipments have been highly strategic in their efforts to improve health, education and poverty in their communities. They told us that previous shipments have made impacts such as:
Increasing the exam success rate at schools, when ten institutions were given improved school supplies and furniture.
Better service and patient comfort levels at a rural health centre, after receiving medical supplies and equipment.
Upgrading head office and facilities using furniture, appliances and office equipment, helping them administer projects more effectively and retain staff.
More than 100 aid workers and other key stakeholders given training at workshops using equipment and supplies from Crossroads' shipments.
With this next shipment, they have asked for goods to extend and expand their projects, such as a scheme to train 300 women in basic bookkeeping and business skills, and to launch a new HIV/Aids education campaign, as well as much more. We are grateful for another opportunity to give a capital investment of goods into their work once again.
---
How donated goods built a school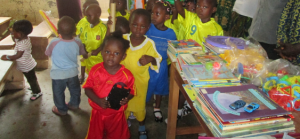 In one of Crossroads' previous shipments to these partners, we included school goods and clothing. We couldn't have imagined the impact these simple items could have on our partners' orphanage. The goods kickstarted an education wing of the children's home, and now they have a functioning school for these children who can now access caring, quality education. Here's how they described it:
"The children in the orphanage had no new clothes and toys to play with nor books for reading.  We remedied this situation by providing them with clothes, toys and books. We made sure they were visited by national and international staff and volunteers who used the toys to play with them and the books to help them read. They then developed a culture of reading which lead to the building of a classroom in the premises of the orphanage. 
Our organisation carried out an online fundraising campaign to help raise money to build two classrooms. We achieved our goal and today there is a school in the orphanage."
We look forward to including more clothing and school goods in this upcoming shipment.
---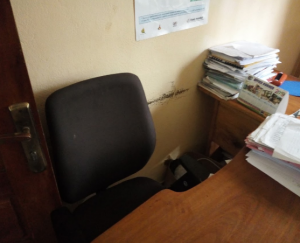 The gift of basic furniture can lift the profile and build the capacity of a grassroots organisation. In our last shipment to these partners, they spoke of the impact of office furniture form the shipment: "All our staff now have office tables and chairs to sit on for better working conditions. We hold planning meetings with staff and stakeholders in our conference room which is solely equipped with donations received from Crossroad." This next shipment will include furniture and other goods to equip the administration of projects.
---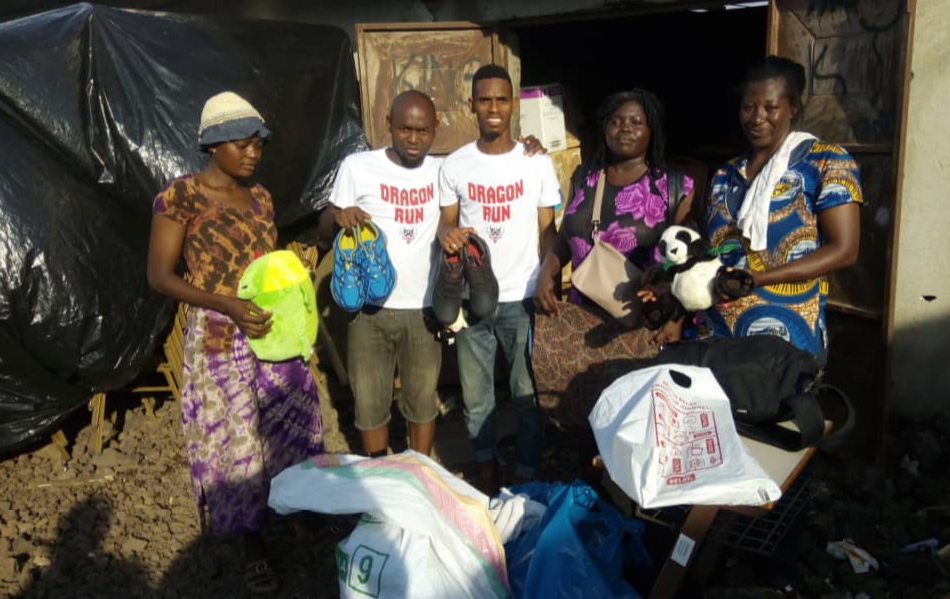 People displaced by conflict through Cameroon are struggling with trauma, loss, and unemployment. Our partners support both displaced people in their new communities and those in the host communities who were already living in poverty, in great need of essentials like clothing, shoes and bedding.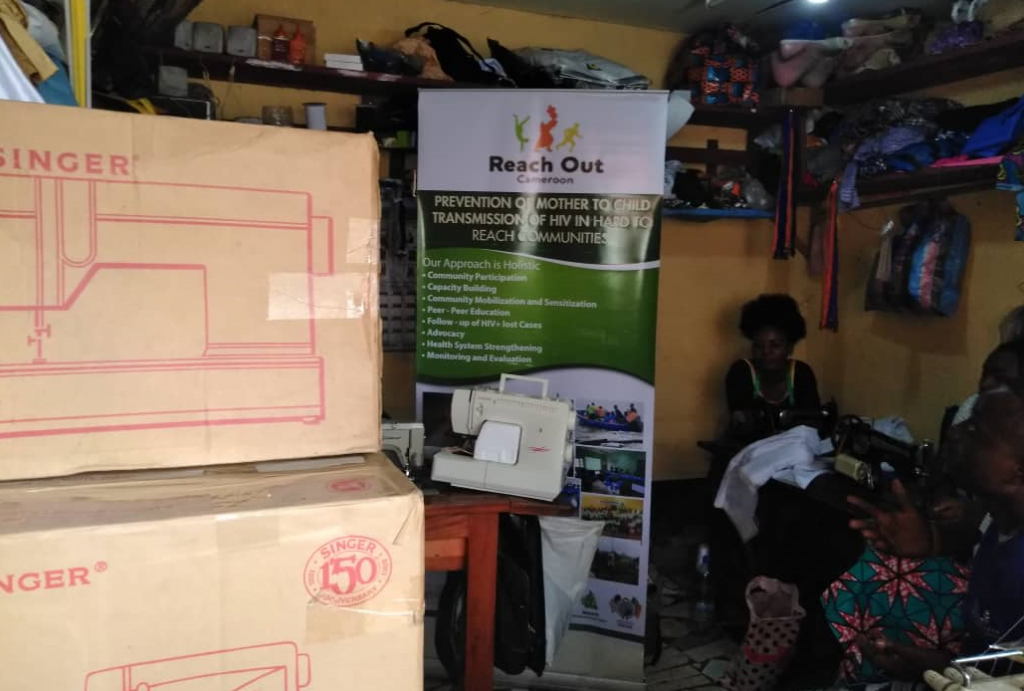 Women displaced by war are offered counselling and job training through our partners' projects. Crossroads included sewing machines in our last shipment, which are being used to help women learn dressmaking skills. This shipment will include more goods for job creation such as hairdressing equipment.
REFERENCE NO. S3318B