SHIPMENT FEEDBACK
Our NGO partner's work includes supporting and providing help for all the educational needs of children of the most vulnerable farmers in this area of Cameroon, who struggle to provide for their families. They aim to support the growth and development of social amenities such as schools, clinics and hospitals in their community. Their director told us:
"Your support will undoubtedly play a key role in our success in improving the social conditions of our members and communities structures like schools and other small community based organizations." – NGO director
When our shipment arrived, there was much excitement! Through the massive donations of goods they were able to expand their work beyond the community and targeted group they often support. Social centres such as orphanages, rehabilitation centres, prisons, church groups and other individuals benefited from the shipment with a total of 5,000 people impacted directly by the goods.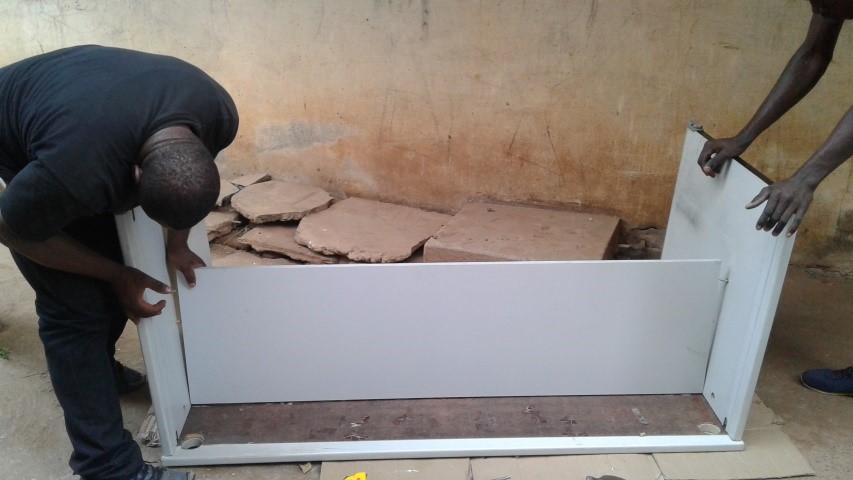 (Above) NGO staff assemble office furniture received from the shipment.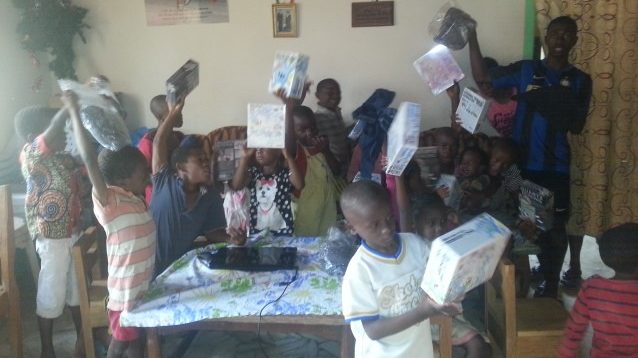 (Above) Children from the orphanage are thrilled with their gifts.
---
SUPPORT FOR A FAMILY AT HOME
 It is common in rural homes for children not to have a proper place to do their homework, which affects their interest in studying after school. The Ngonganong family received some child-size furniture for their children.
"The table and chairs are helping my children as they use it for reading, and doing their assignments and homework from school. I am sure to pass to another family in the future when my children have grown past the age to use the table and chairs," said Mr. Ngonganong.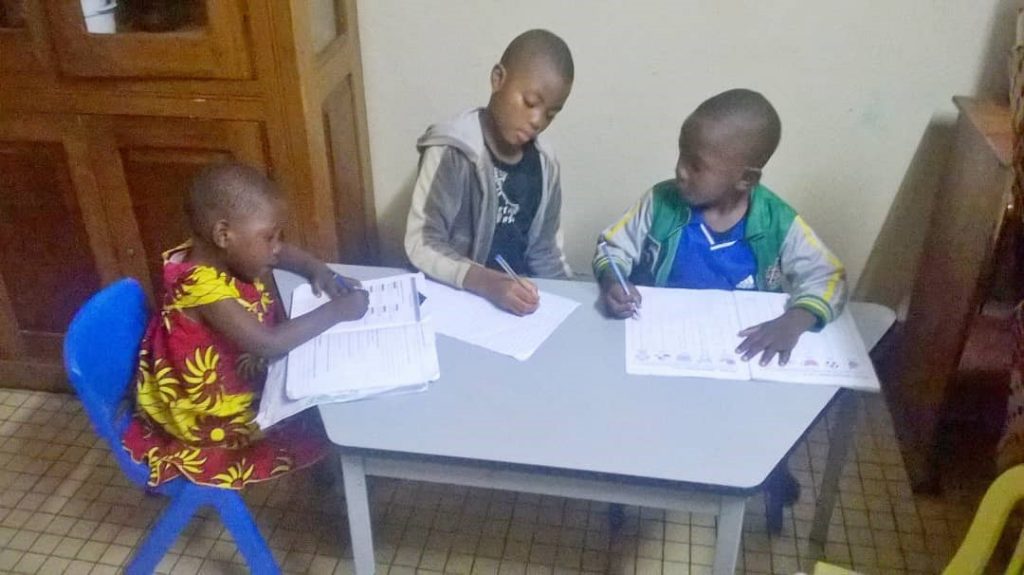 This is just one family whose children have benefited. Others have received clothing and bedding. Children in the orphanage and local school have new books, and many children in the local community received toys and stationery.
Our NGO partners support orphans and vulnerable children. From the goods received in the shipment, they were able to support a children's home in their community that provides education.
Reference No. :  S4672