Thank you for your kind messages of concern regarding Typhoon Mangkhut. Our site was affected, with many trees down and other damage. We also lost two major storage facilities that will need replacement. Currently, we're seeking funding to help build a better storage facility at our remote site in Sunny Bay, replacing what was lost with a stronger structure to withstand future storm. If you're able to contribute, we'd love to hear from you! Email enquiries@crossroads.org.hk or visit our disaster response page, specifying 'Sunny Bay' in the form there.
Do we need volunteers?
Thanks to the immediate response to our call for volunteers, we are no longer needing emergency help. We always welcome new volunteer sign-ups for our day to day operations, though. We'd love to hear from you if you want to volunteer at Crossroads! Please email volunteer@crossroads.org.hk
Will we need to reconstruct anything?
Yes, sadly. We have lost two significant storage facilities which will be expensive to replace. We are currently seeking funding to replace our storage area at Sunny Bay. If you're able to donate, you can do this through our disaster response page, writing 'Sunny Bay' as the disaster name.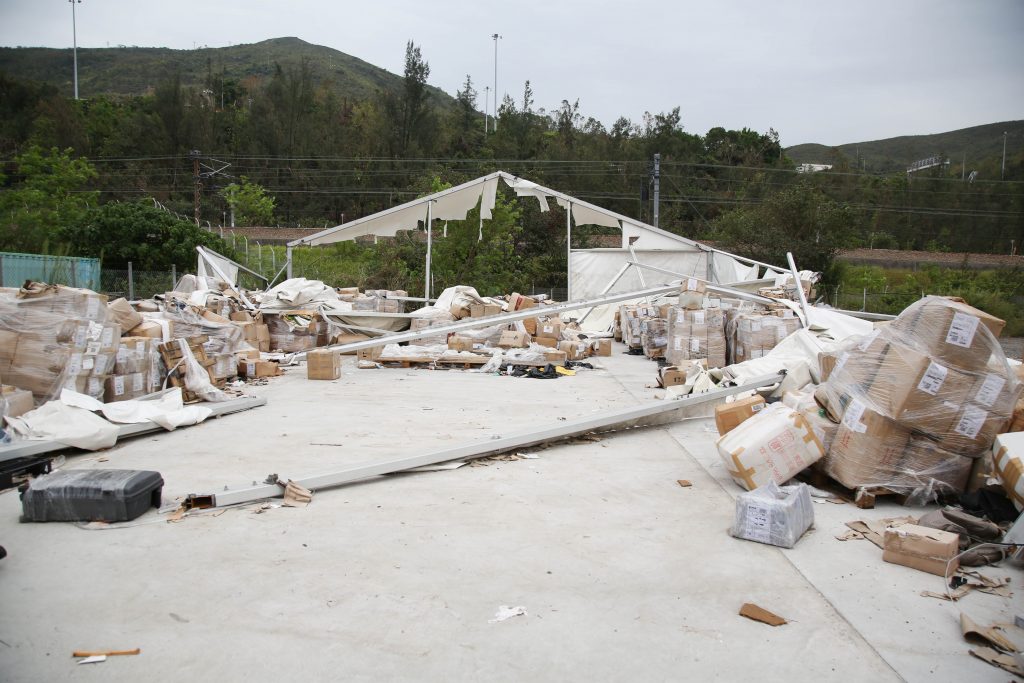 SUPPORTING OTHERS IMPACTED
At the same time, we are, of course, supporting others affected. We have worked with Hong Kong villages to help people replace white goods and furniture items that were damaged in the typhoon, seeing a steady stream of clients each day in need of help following the typhoon. We are hugely grateful to all the wonderful donors who gave so generously to help us help our neighbours.