Oasis Workshop, Bethlehem
In the dusty refugee camps, towns and villages around Bethlehem, people with mental disabilities can often be shunned and stigmatised by their communities.
There are almost no opportunities to work, to feel productive and to enjoy social activities to meet their needs.
The Oasis Workshop is a paper re-cycling and card production project near Bethlehem that provides mentally disabled people with employment, support and creative stimulus. Crossroads' 2012 Christmas cards, made by Oasis workers, depict the traditional Christmas scenes we know and love, but have been made using real sand and dried flowers from the hills of Palestine. Each one is a work of art!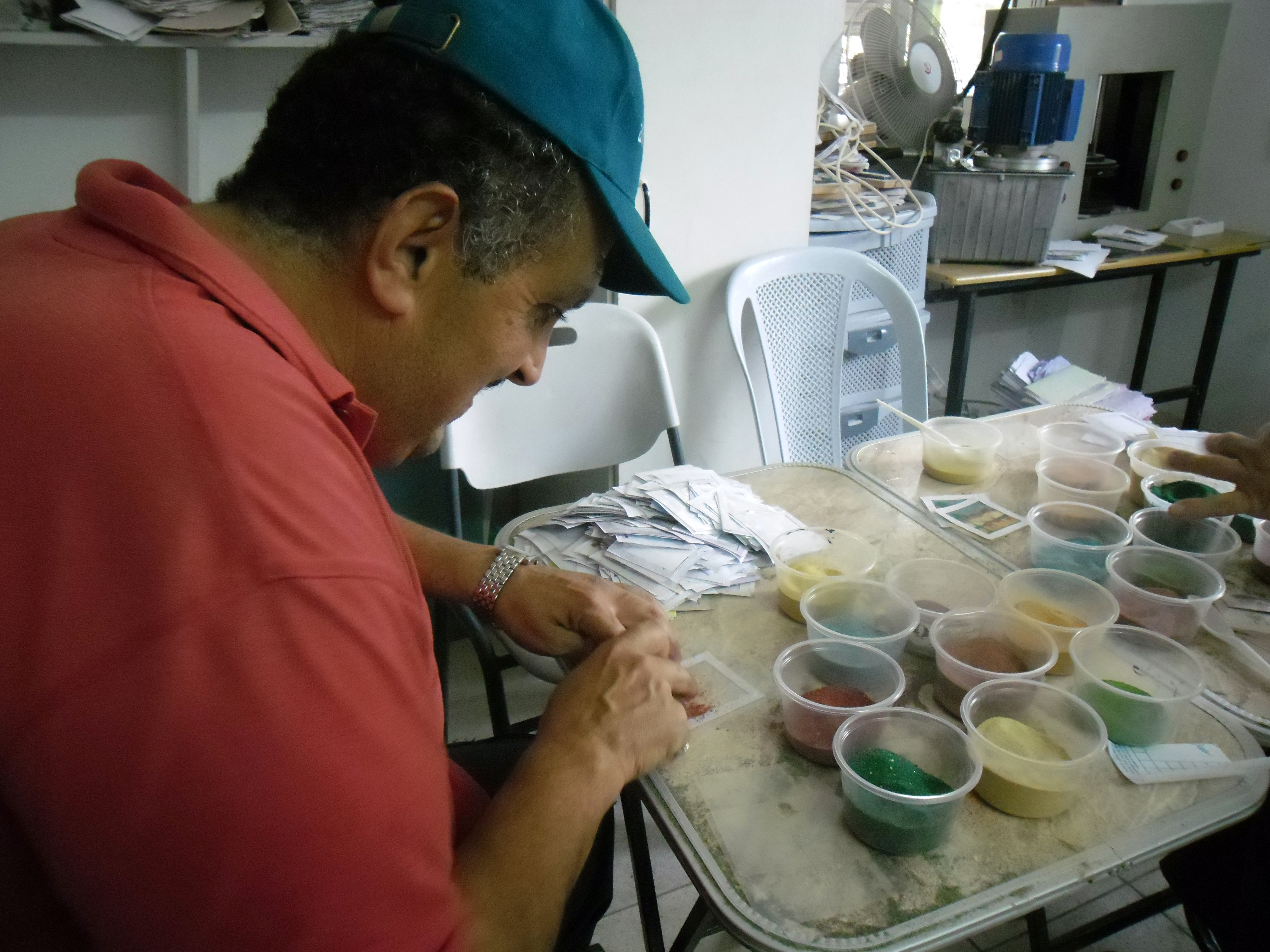 It brings us much joy to know that producing these Christmas cards gave employment to 18 people through Oasis in 2012.
Their work is, indeed, an oasis of refreshment, hope and friendship for these people and their families.