JP Morgan partners to bridge the digital divide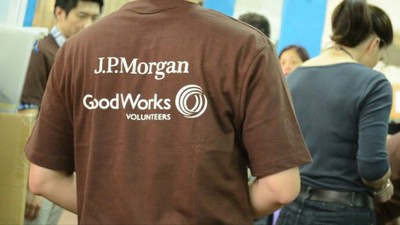 Giving a computer away is not always as simple as it seems! Each computer Crossroads sends out must be thoroughly cleaned, checked, the hard drive securely erased and missing parts fixed or replaced.
When finance company JP Morgan told us they had 960 computers to donate, we jumped at the offer. But when they said they could also give the finance to refurbish them and the volunteer labour to get them ready for donation, we had no words!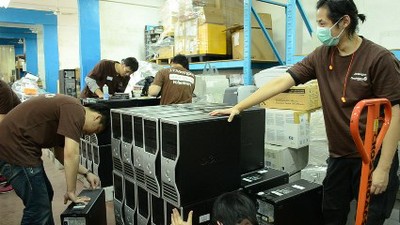 Soon, 18 of JP Morgan's IT staff were out at Crossroads' site, making a start on the refurbishment process.
One of the first to benefit from JP Morgan's generosity was Hong Kong's Fresh Fish Traders School, a school with a high proportion of students from lower income families.
The 30 desktops and 20 laptops from the JP Morgan donation were received with delight by the students and staff at the school, where they have now been installed in classrooms to help give the children the same opportunities to engage with technology as their peers.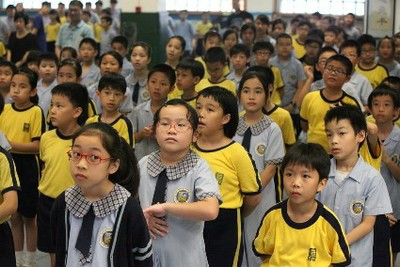 JP Morgan's innovative scheme won't end in Hong Kong, however. They hope to replicate the idea across their offices in other countries, finding local partners to refurbish the offices' surplus computers, ready to give away to schools and other groups in need.
Crossroads can help your company find ways to use technology to help people in need! Email us on engagement@crossroads.org.hk to discuss donating computers, funding for computer refurbishment, or finding NGOs who need your help.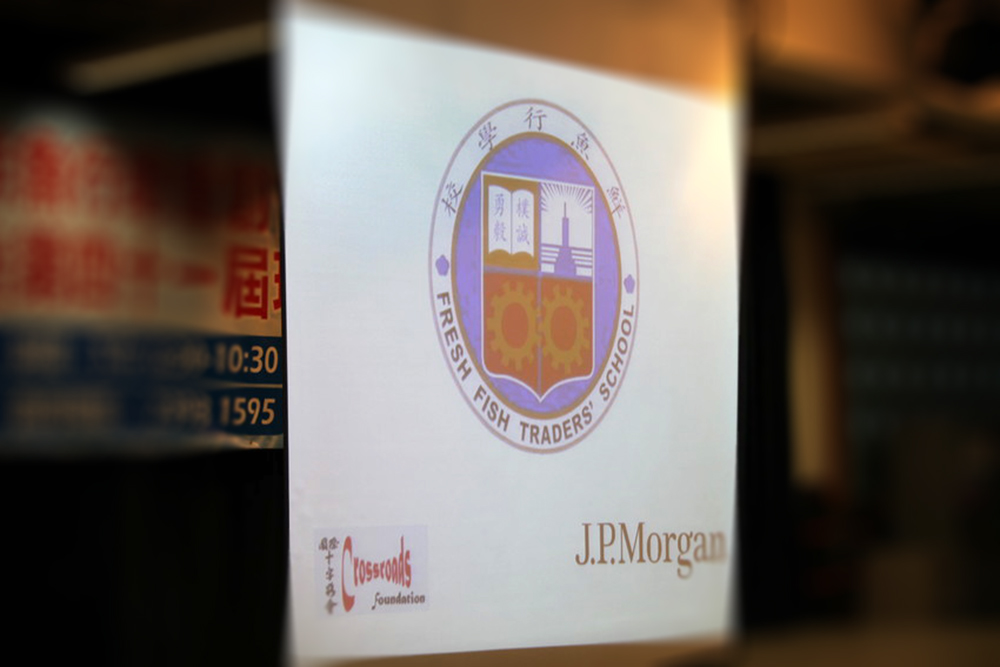 Give Now!
Donate to a shipment like this one.
Donate Goods!
Want to donate goods for a shipment like this one?
Moldova: Supporting elderly and people with disabilities
Supporting elderly and people with disabilities This shipment feedback has arrived! Click here to read more. Despite dramatic improvements in poverty rates in...
Benin: Empowering women and youth
Shipment feedback: Benin, bordered by Togo and Nigeria in West Africa, is rich in natural beauty but is one of the world's...
Cameroon: Caring for communities in conflict
Shipment feedback: Recent conflicts in some parts of Cameroon in recent years have not only caused devastating loss of life and trauma...